Article Archives:
Next of 798 articles

Brothers & Sisters,

As we close out the third week of April, we continue to see the Department managers come to the bargaining table ill-prepared to deal with the issues. They do not understand the impact inflation has on every one of our members and their families. The County and the Department have come in with an offer that is not only too low but insulting.

While they have come in singing the budget blues, as usual, they fail to present accurate numbers to make their case. This is disappointing and begins the conversation of going to IMPASSE, where we move to third parties to verify numbers, ability to pay, and details on the expense of what we propose. Additionally, the Fire Chief has put forward an archaic proposal of punitive physical exams and random drug testing as priorities. Once again, we see the lack of credibility in leadership in the budget priorities.

Local 1014 bargaining team delivered a strong message about increased property tax revenue for the County and the Fire District and hard questions about the Fire Chief and Executive Staff's budget responsibilities with a $1.4 plus billion annual budget and their failure to plan for salary and benefit costs long term. Local 1014 is also contracting with a budget analyst to crunch all numbers for testimony during impasse and, if needed, in court.

We also heard from the Department that the largest growing sector of our members, the "Plan C" Post-PEPRA members are not a priority for the Fire Chief. Public safety pension and salary parity is one of our themes this year. The Department managers are tone-deaf, so we encouraged them to get out to talk to the members doing the work. We have scheduled our next bargaining session for May 6th. We are committed to bargaining in good faith every Friday until we get a fair contract.

Finally, the Department expressed concern about some job actions they have begun to see. We assured them that Local 1014 members will be supporting the other public sector unions in their strike votes and taking part in our own "work to the rule" actions as necessary.

This will not get better until we see two things: 1) a fair contract and 2) a leadership change to provide the strength and support we deserve. The morale and the lack of confidence in leadership have sunk to an all-time low. We are demanding leadership. One Badge, One Bear, One Share.


TRAINING CADRE FIASCO

The Recruit Class Cadre fiasco continues to move forward following the Fire Chief's decision to send the entire Training Cadre away without any formal investigation or due process. These actions sent waves of disappointment and disbelief through the training center ranks. The lack of due process alone is unconscionable.

The Union has represented 37 recruits who, in their 8th week, had to sit for PPS investigation instead of handling hose lays and ladders. Welcome to the County!

Local 1014 also represents the Training Center Cadre and all individuals through grievances and investigative interviews. We have no confidence in CPOE, the Department PPS, or any private firm they have hired to get this investigation done right. Local 1014 will be reporting this incident to the EEOC - Equal Employment Opportunity Commission, the federal bureau that deals with discrimination and unfair practices based on protected class standing.

Local 1014 has a strong non-discrimination policy and will aggressively pursue a fair and unbiased investigation into the allegations. Let's get transparent and upfront on the issues, the complaints, and the actual facts. To date, with our interviews and the fact-finding, there appears to be no credibility to actions taken on behalf of the small numbers of recruits who did not pass the standards for continued participation in the drill tower. We support minimum standards of performance relative to our job. We believe there were many other ways to handle this training center issue.

Our proud and dedicated membership has had enough in the training services section. Many members have written letters to remove themselves from the voluntary work of training new members. Local 1014 has given advice and guidance to our members who represent the majority of the training cadre and subset SME's. We support their decision and ask that, pending an independent investigation into the training cadre issue, refrain from volunteering to teach or help until after Class 168 and the current FSA towers finish.

Please copy and or consult with Chris Reade and Tony Carcioppolo when removing yourself from work associated with training. We thank you in advance for your metered and focused support for the actions needed.
LOCAL 1014, THE IAFF AND CPF WORK TO HELP FEDERAL FIREFIGHTERS

Political action and legislative advocacy are how any Union gets a seat at the table, much less the opportunity to craft work or ensure we don't get hurt. Workers' compensation law and the impact on firefighters has been front and center at the Alfred K. Whitehead Labor Center, your Union hall for many years.

When President Gillotte got a call from the Secretary of Labor Marty Walsh asking if Local 1014 could host a discussion on firefighters workers' compensation issues for federal firefighters, it was an easy yes. We jumped at the opportunity to integrate our history and work in California on presumptive claims, like cancer, and our current work on SB 1127 - Workers Compensation Liability Presumptions. This bill seeks to reduce the timeline for employers, insurers and 3rd party administrators to accept claims. It lifts the 5-year CAP on TD granted for cancer treatment when cancer recurs in firefighters.

The meeting was rich with federal and municipal firefighters bringing personal testimony about not getting treatment and the lack of wage protection to provide for families. The Secretary of Labor, who comes from a construction industry labors union background and is a good friend of IAFF General President Ed Kelly, understood the issues and got in deep for over an hour and a half with details. We will be continuing to help them as they move their agenda forward. Know that federal firefighters still have no right to bargain and make less than $15/hour. Local 1014 stands in solidarity and continued commitment to helping Unions and firefighters beyond our borders. One team, one fight! Union Strong!
CALLING ALL MEMBERS: WE NEED YOUR HELP TO FILL THE LAST 10 SPOTS IN THE BLOOD DRIVE!
The blood supply is at an all-time low for the American Red Cross. They are experiencing a severe shortage of O Negative blood with only a one-day supply at times. They have reached out to our Union for help. We consistently show up for the Red Cross so they are once again asking our members and families to step up.

As part of our commitment to our communities, Local 1014 will be hosting a blood drive Tuesday, May 3rd from 9am-3pm at our Union Hall. It only takes 30 mins to save 3 lives. Sign up today and be a hero!
In Solidarity,

President Dave Gillotte and the Local 1014 Executive Board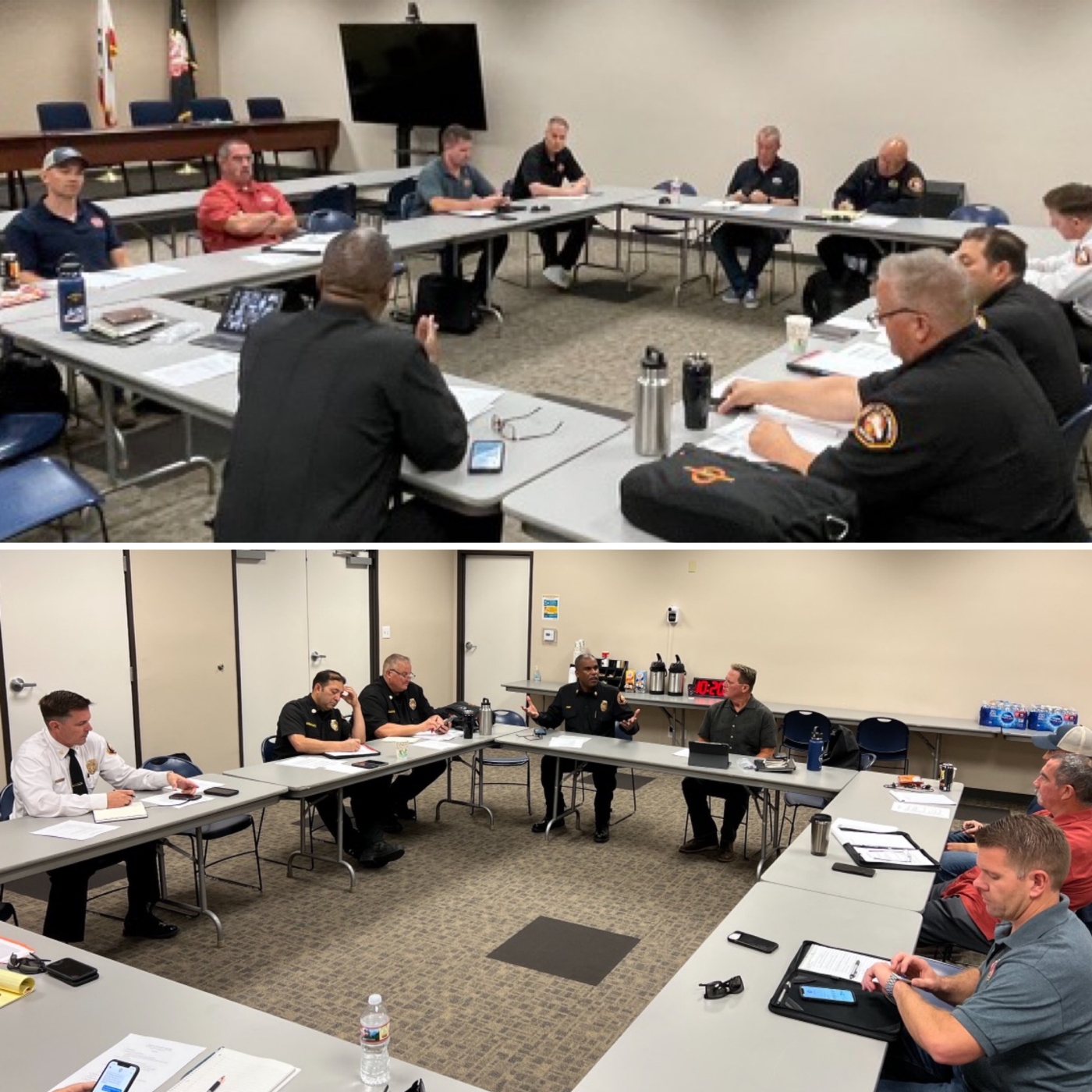 Brothers & Sisters,

"We Shall Not Forget" and "Solidarity" are more than just sayings in the fire service. They don't come with qualifiers. As we enter into this Easter weekend, please remember the families of our fallen especially those from this past year and a half that have so traumatically affected our fire family.

In particular, this week an unscrupulous reporter added unnecessary stress and hurt to the Flagler Family. Please know that a mom and two young boys are without their father, husband, and hero. There are many things no one knows in full and we need to stand together to ensure that these issues are dealt with through the proper process not on social media or in the media. We ask that you keep the Flaglers, Carlons, Sandovals, McCanns, and every other fallen firefighter family in your thoughts and prayers this weekend as we all find space for healing and remembrance.

We will begin the painful and necessary task of reviewing the Tarapaca Incident to train and learn from the incident details and facts. Today we began the rollout of the Green Sheet and Report with Battalion 14. The Flagler Family has already received the report as well. The Department and Union have adopted the Serious Incident Review Team (SIRT) process to review and report on incidents involving LODD or near-miss incidents. The process while not perfect by any means seeks to provide a method to review the facts of the incident. It does not seek cause or blame, it only seeks to provide education and experience that we can all use to be better at the next incident.

While there is no one way to fight a fire, history has shown that common core items where LODD incidents have occurred are excellent to review and remind. A review of things affecting command of an incident, two-in two-out, communications and radios, SCBA's, building construction, and other tools of our trade will be discussed. The remainder of the Department will be receiving not only the Green Sheet and Report and Review, but also a series of trainings for Chief Officers, Rank and File as well as Systemic Trainings. The goal is always to put tools in our toolbox to prevent injury and LODD incidents where we can.

As a reminder, please keep all of those directly tied to the incident in your thoughts and prayers. This tragedy has been life-altering to us all, but especially our members on the incident. They too will have emotional ups and downs and will need our support. Let's continue to build one another up, not tear each other down.

Our profession is dangerous and often uncertain. Just as we train following an incident, please also remember that we need to train on our treatment of each other. We have Peer Support embedded to help support our members and their families as we move through this process. Support each other and our fire families as we walk down this path.

We Shall Not Forget.
WORKERS' COMPENSATION MEETING WITH THE DEPARTMENT

This week the Local 1014 Board met collaboratively with the Department in the first of multiple meetings to reduce our workers' compensation costs and get members back to work in a more efficient manner. Your Union has a vested interest in getting members seen, treated, and back to work in a manner that we deserve. The majority of the topics covered are already being worked on and are in various stages of implementation due to the work of a labor-management committee that includes input from 1014's legal counsel and County counsel and meets quarterly. Some of the topics covered include:
An expanded preauthorization program to include MRI's, physical therapy and specific other treatment that streamlines the "I" process for our injured workers and gets them seen and treated quicker.
A more liberal limited duty plan that would allow our members to be able to transition back onto the floor.
Pre-tower physical assessments for potential recruits, close to their academy date, with yet to be agreed upon standards that would set them up for success and allow us to hire people that are ready to do the job.
Holding our workers compensation third party administrator, Sedgewick, accountable for the timeframes that they are contracted to abide by, up to and including setting appointments, and keeping in contact with our injured workers by phone or email in a timely manner that is in line with our Workers Compensation Carve out and Dispute Resolution Agreement.
Take the time to familiarize yourself with Workers Compensation Carve Out that is readily available on the 1014 website in the members-only area. It spells out time frames that need to be adhered to by our third-party administrator. Any deviation from these timelines must be approved by the Labor-Management Committee. The Carve Out is a benefit that was bargained for and agreed to by both 1014 and the Department years ago. It is a model envied by all other departments in the county.

We have a large number of members that are injured and are unable to work right now. It is a direct result of a number of things, such as the staffing issue that we have been dealing with the last few years and high recall numbers, and high retirement numbers, as well as many other things.
LOCAL 1014 STEWARDS PROGRAM



Last call for those interested in the Union Stewards Program. We are actively seeking volunteers to build, bolster and revive our Steward Program. The goal of the Stewards Program is to educate our members, encourage union participation, disseminate correct information, and build future union leaders. Currently, we do have a small list of individuals that have expressed interest and are looking to expand before we kick off.

Ideally, 1014 wants steward participation from every Battalion, Dispatch, FSA's, Camps/Air & Wildland (non-FSA), 40hr Fire Prevention, 40hr EMS Bureau, Forestry, Health Hazmat, and Monterey Park Fire Department. This would help ensure all our members' concerns can be addressed in a more streamlined efficient manner. We also highly encourage Plan C participation in the steward's program.

If you are interested, please notify Director Tony Carcioppolo through his Local 1014 email, Tcarcioppolo@local1014.org. Please provide him with the following information: name, work location, phone number, and NON-County email.

Also, be advised there will be an interview process for the Stewards Program. Interviews for the Stewards Program will take place immediately following the general membership meeting on May 10th, 2022. These interviews are mandatory and must be conducted in person so please save the date.
The blood supply is at an all-time low for the American Red Cross. They are experiencing a severe shortage of O Negative blood with only a one-day supply at times. They have reached out to our Union for help. We consistently show up for the Red Cross so they are once again asking our members and families to step up.

As part of our commitment to our communities, Local 1014 will be hosting a blood drive Tuesday, May 3rd from 9am-3pm at our Union Hall. It only takes 30 mins to save 3 lives. Sign up today and be a hero!
In Solidarity,

President Dave Gillotte and the Local 1014 Executive Board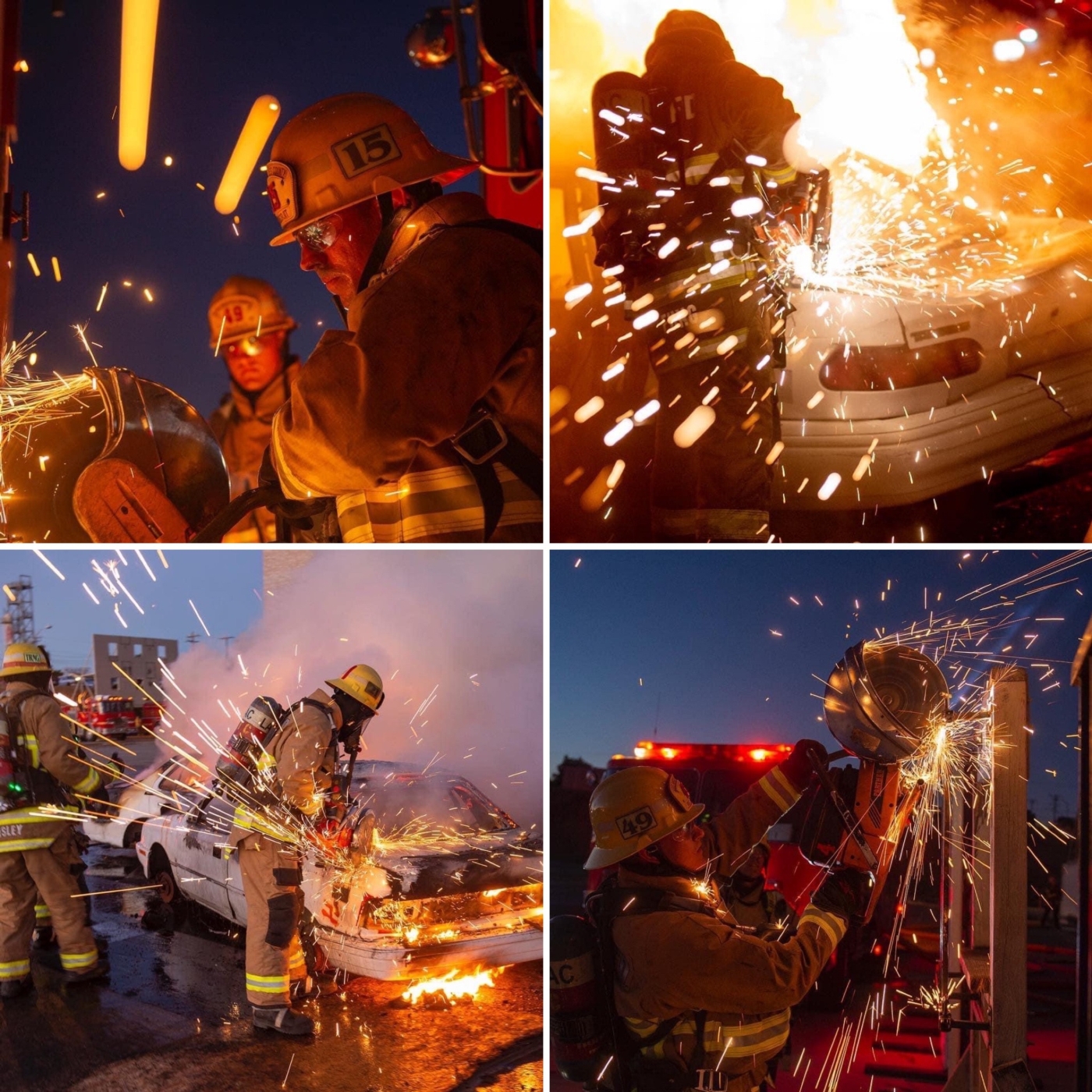 Brothers & Sisters,

As we move to another Friday we wanted to take a moment and congratulate the new recruits of Class 166 who enter a life of service with the best Fire Department in the World. Welcome to our fire family and a career of exciting and meaningful service to those in need.

A special thank you to the Training Cadre and everyone in Training Services who gives of their time and souls to put in the hard work to get these "boots" trained and prepared to be safe and strong in their new assignments. Good luck to you all and thank you for helping fill some of the vacancies in the field.

Also entering the "Tower" are our latest Captains and BC's. Congratulations to the newest front line first line officers who are busy getting some practice and some wise words in the Captains Academy and the BC's Academy. The Captains Academy and the BC's Academy is training and education that is invaluable to prepare our members for day one of service as a supervisor. We fought hard and negotiated to make the academies a reality from a day once when our members had to use 50/50, Call a Friend and Ask the Audience to learn how to do things day one. Good luck to the newest Captains and BC's as they hit the field just in time for the launch of our next "brush season". Stay safe and serve with pride.





CPF District Meeting

California Professional Firefighters (CPF) - Union leaders from Districts 1, 2, 5, 7, and 8 met in Orange County to discuss the very important issues facing our fire service. Common issues like staffing shortages and recalls were top of list, along with workers' compensation treatment problems, and cancer prevention and mental health resources.

For LA County, we met with the Contract Counties from the State and discussed forming a special Contract Counties Standing Committee to forge a path for continued legislative efforts to get our share of the state budget for wildfire staffing and resources. In particular this year we are trying to get monies to replace the CDCR Crews lost in the inmate reform actions of the state to replace and go after 8 more crews for starters. This will not be easy and will require us to get an agreement up and down the state and negotiate with Cal Fire and other competing interests to achieve assembly and senate support along with a Governor's signature.

So far the interest is good and the Governor is receptive and helpful in our efforts to get this launched. The goal will be to get a line item in the budget every year. Other issues being addressed are staffing, dozers, and aircraft for the Counties. We supply a large portion of the resources both fo LRA and SRA areas throughout the state and we need our share of the funding.

We also worked to identify and collaborate with other '37 Act retirement system agencies and Unions so we can begin legislative efforts to change some of the parameters of retirement such as minimum age 57 for retirement. Most entities would like to reduce that to 55. Stay tuned as we head to CPF Convention and into the legislative session close seeking new law to help our members.

The blood supply is at an all-time low for the American Red Cross. They are experiencing a severe shortage of O Negative blood with only a one-day supply at times. They have reached out to our Union for help. We consistently show up for the Red Cross so they are once again asking our members and families to step up.

As part of our commitment to our communities, Local 1014 will be hosting a blood drive Tuesday, May 3rd from 9am-3pm at our Union Hall. It only takes 30 mins to save 3 lives. Sign up today and be a hero!
In Solidarity,

President Dave Gillotte and the Local 1014 Executive Board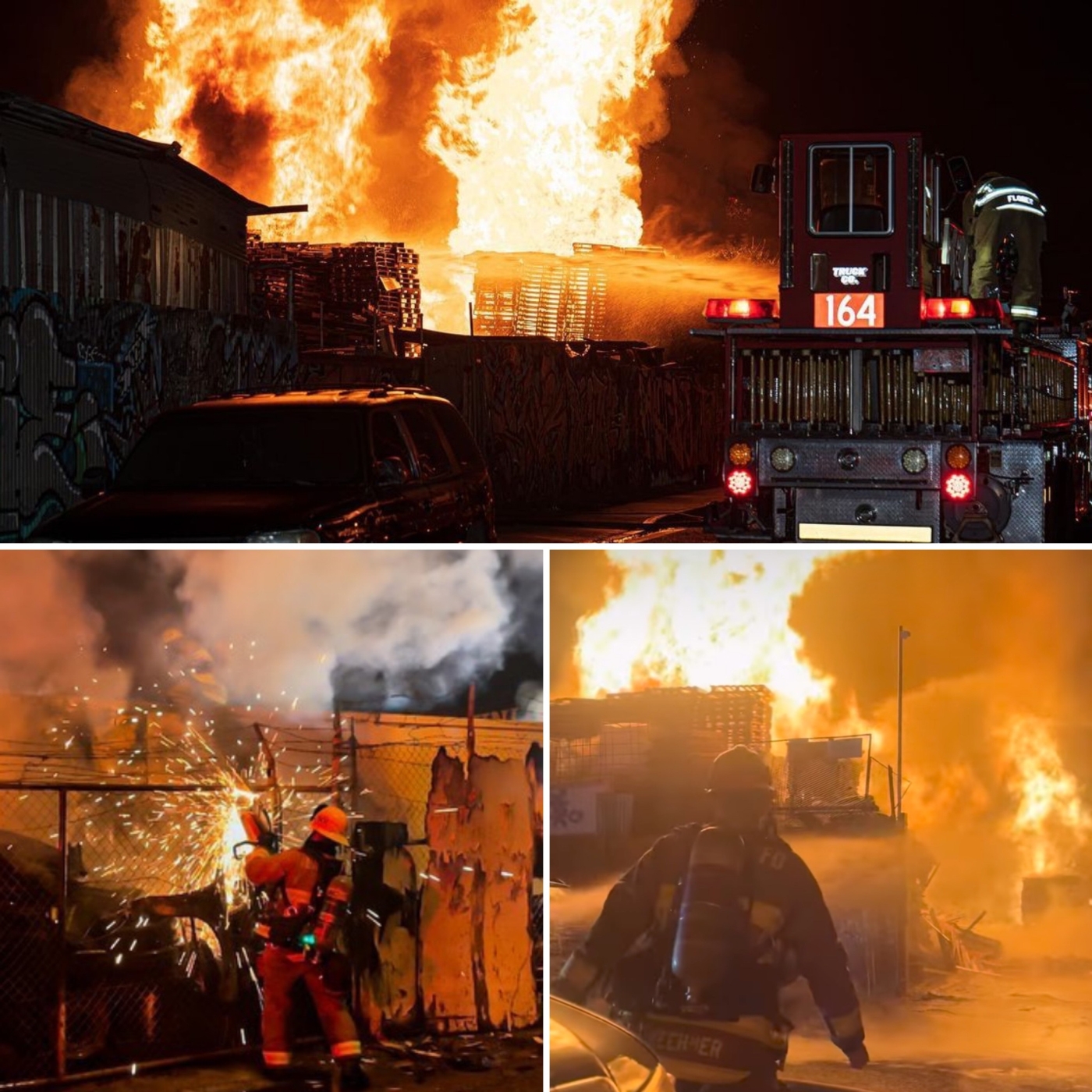 Brothers & Sisters,

Negotiations Update

Local 1014 Executive Board Bargaining Team met with County CEO representatives again last week to drive our members' issues. Each Union bargains independently for their individual units issues such as EMT pay, Dispatcher EMD pay, Fit for Life pay, and special bonuses to name a few.

We are also in alliance with our partners from the Coalition of County Unions (CCU). We use the power of the County Unions to leverage bargaining for our Fringe Benefits including increased medical dental and vision premium and retirement benefits as well as other such benefits affecting all.

This year, we have formed a special pact with ALL County Unions to include Service Employees International Union (SEIU) and the CCU to help drive the COLA as high as we can get it to help offset the rising costs of living we are all experiencing. This is a historic and unprecedented partnership leveraging the power of over 130,000 Union Workers. We have also enlisted the support of the LA Federation of Labor - representing over 850,000 Union workers in LA County and LA City for our political action and lobbying efforts to secure this contract. The power and strength of all Unions will be needed to get this done, and we are resolved to accept and recommend to you a fair and just contract. We have put forward a formal demand to the BOS and CEO in cooperation with the LA Federation of Labor.

The CCU represents workers from Fire, Lifeguard, Sheriffs Deputies and Managers, Probation Officers, Public Defender Investigators, CAPE Professional Employees and Attorneys, County Interpreters, Medical Doctors Interns and Residents, Los Angeles and Orange County Building Trades, International Operating Engineers, Teamsters Local 911, and Union of Physicians and Dentists. This diverse and powerful group of Unions work together to bargain our fringe benefits contract.

We want to alert our members early, that this contract battle will likely take some job actions. We will keep you posted on our work to stand in solidarity with all in the effort.



Our first CALL TO ACTION will be on Tuesday, March 31st when workers from all the allied Unions will converge on Grand Park Next to Hahn Hall to carry our message loud and publicly as this fight takes shape. We are asking our members to wear blue work pants and we will provide Local 1014 shirts.

Additional details will be put out as we near the event. Vice President Lew Currier will be coordinating the list of people attending. Mark your calendar and come join us as we make our voice heard.


SOLIDARITY! SI SE PUEDE! COALITION OF COUNTY UNIONS

Lead negotiator Blaine Meek is retiring from the Coalition of County Unions (CCU) after more than three decades of work on our behalf. An attorney by trade, Blaine Meek is also a representative of the California Association of Professional Employees (CAPE) and the chairperson for the CCU representing all County workers.

Blaine Meek has dedicated his life to not only his own members but our Local 1014 members at each and every fight and campaign to secure and protect benefits and worker's rights rules. We owe Chairman Blaine Meek a debt of gratitude. We congratulate Blaine on a job well done, and a life of service to others, and wish him an amazing retirement where the benefits we bargain so hard for will provide well for his family.

President GIllotte has been elected by the Unions of the CCU to take over as Chair and Lead Negotiator for the CCU and to finish handling the COVID Vaccine Mandate issue. Vice Presidents Lew Currier and Kurt Kobler represent Local 1014 at the CCU table and we have involved all members of the Executive Board so that all are involved in our work. This is temporary to get the CCU through Fringe Bargaining and finish the Covid Vaccine Mandate issue. We look forward to our fight to land a fair fringe contract for our members.


COVID Vaccine Mandate Update

A quick recap of where we are at with the Covid Vaccine Mandate. We have 3,300 members affected by the vaccine mandate. Local 1014 has been rock solid on our position on the vaccine mandate, we support the vaccine and its positive effects to protect our members and the public, but we have opposed the mandate, and taken the position of "Vaccinate or Accommodate". This position has consistently been upheld by the Federal and State Courts.

Our members have been safely guided to where we are at now with NO MEMBERS put off work for any time, and a small handful of members facing discipline. We want to be very clear also that the proposed discipline we battle now is for FAILURE TO REGISTER and TEST, not for failure to vaccinate. We have a negotiated path for our members for medical and religious exemptions with regular job duty accommodations that may or may not require periodic testing.

We have had over 200 exemptions filed and only 4 denied as of now, with an appeal process in motion for the 4 and any others that come up with most denials requiring additional information. We strongly encourage all members to REGISTER and stay in the process. While we push to end the mandate, we are not at a point in time where the mandate is gone, and as of now, it is in full force and effect.

As we continue to battle with the County on the mandate, we also must comply with the exemption orders. It is time for our members to submit their requests for exemptions to the County on the forms provided online. Click here to view EA 437 and fill out forms.

We have previously put out guidelines from our attorney, Adams, Ferrone & Ferrone, a strong labor law firm, on the specifics of the exemption provisions. Please take time to prepare and get your exemptions submitted to the County.

We have been working with Chief Marrone on this issue, and he has been extremely cooperative and agile in working with us to navigate this difficult process. He will be in charge of the Vaccine Mandate by delegated authority from the Fire Chief. We encourage all members to get their exemptions filed ASAP as we also navigate the County move to centralize human resources and compliance to Big County.

Please feel free to contact the Union and we will make available our legal counsel to help with any questions or concerns on the exemption filing. We continue to stay in contact with LA Free and their attorney as one last constitutional challenge takes shape, however, to date, no legal challenges to the constitutionality of the order have prevailed. Be smart and fight strategically if you are not vaccinated. Register, file for an exemption, and navigate with us all down the road a bit more as things change rapidly to favor the order revocation.

We have also put forward to the Fire Chief alternative plans in place of any intent to discharge employees for any aspect of this rule, and he is pressed with thinking those proposals through. We will keep you posted as we press on the Chief and the Department. Make no mistake we also have Union representation and legal counsel employed as well. Please continue to remain United, and supportive of all members, vaccinated or not, in our commitment to get everyone to the other side of this issue. We are all one and with a smart strategic fight, we can all prevail.

Operational Issues Department / Management Talks

Many issues have been discussed and updated with the Fire Chief upon his return. We are due answers within the next couple of weeks on the 48/96 Trial Shift Schedule proposal, an item that we believe should garner Fire Chief and Management support. We will all finally deal with the time together and in finality with professional and guided evaluation. We look forward to the next steps in pursuing this trial and we look forward to the Fire Chief's formal position on the trial as we move to the BOS with our proposal. We would prefer and earnestly have requested a partnership with the Fire Chief on this important membership and family issue.

We have also agreed to set a meeting with workers' compensation subject matter experts from both Labor and Management to address the CRISIS in return to work and staffing impact items that are crippling our service and our members' health. The impact of having 300 or more members off each month is felt in many ways.

We cannot continue to sustain these numbers and we must act to change how things are done to correct course. The Department and the Union met long ago to formally craft a workers compensation carve-out memorandum of understanding removing us from the broken state work comp system. Many good things happened as a result. It is time to renew progressive ways to get our members treated and back to work, and to reduce these costs.

We are a self-funded workers' compensation system with the Fire Chief as the responsible CEO of administering the plan. He can approve policies and procedures that we negotiate to aid in the treatment of our members and the retirement of our members. We look forward to the work to make real substantive changes for treatment policies and procedures, service-connected disability retirement issues, insurance issues, and coordination of treatment benefits. We will report after our first meeting.

In Solidarity,

President Dave Gillotte and the Local 1014 Executive Board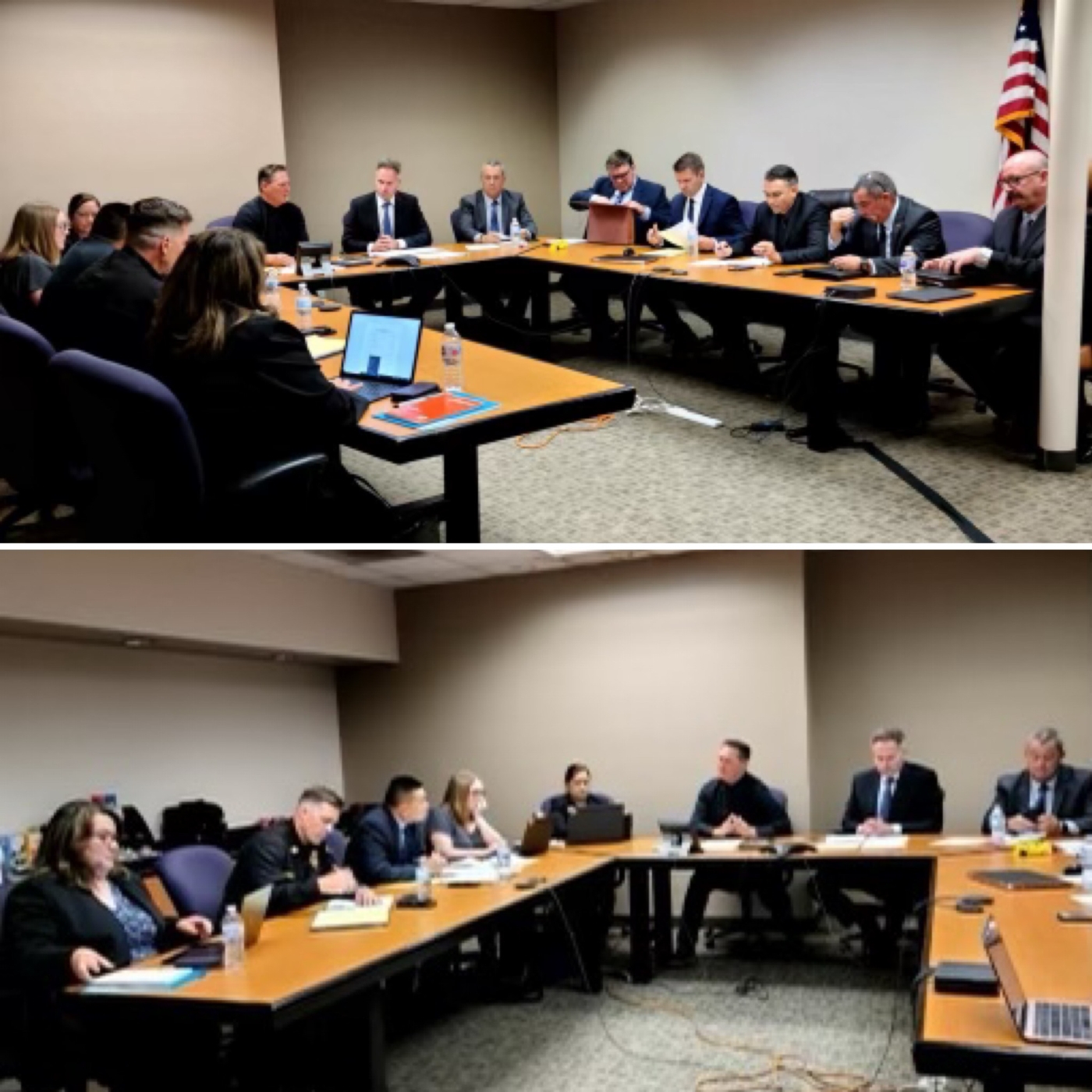 Brothers & Sisters,

As we head into this weekend, we acknowledge the difficulties our nation has been facing these past few weeks. While the war in Ukraine has affected us here at home with rising fuel prices and inflation, we want to take time to acknowledge our brave brothers and sisters fighting fire on the ground in Ukraine. As their country remains under Russian attack, firefighters are standing strong on the frontlines, not in battle, but protecting the lives of Ukrainian citizens responding to structure fires caused by missile strikes and searching for survivors in blown out buildings. Our thoughts and prayers are with them as they stand united.




COVID VACCINE MANDATE UPDATE

We had our second meeting with the Fire Chief since his return. We addressed substantively the many issues in front of us and affecting not only our members but also affecting the Department. While there are many issues to address, front and center is the COVID 19 Vaccine Mandate. We continue to navigate this issue with Chief Marrone in charge of finishing the task at hand with the Union.

We had a great General Membership Meeting on Tuesday. We STAND TOGETHER regardless of whether you are vaccinated or not vaccinated. The Union has remained steadfast in support of the vaccine and safety gear for our personnel and adamantly opposed to a mandate, with negotiated and legal rights for exemptions and accommodations.

The mantra "vaccinate or accommodate" is still the mantra of the moment while things change. We are down to eight of our members who have refused to register with Fulgent. While we continue to encourage and educate these members on the legal requirement to register and "stay in the boat" as we move to the next phase of the order, we also strongly oppose any aspect of discipline that involves threats or intent to discharge any of our members. It makes absolutely no sense to move to discipline. This message has been carried to the Fire Chief directly upon his return to allow for his input to solutions.

Know that all of our members, including those who have chosen to not vaccinate are not only important to us but take the lion's share of our effort as we represent them and work continuously to negotiate fair and effective solutions to comply with the mandate and protect their livelihood.

More on this as we navigate the next steps of applying and requesting medical and religious exemptions. Please read the material on exemptions from our Union attorney and look for further instruction from the Union and the Department on exemption filing. Stay together, stay strong, and stay strategic in our fight for all.

NEGOTIATIONS



As we reported to you last week, a historic Unions United alliance has formed with ALL COUNTY UNIONS to include SEIU 721 and the County Coalition of Unions (CCU) to set a bottom line on the Cost of Living Adjustment (COLA) that all workers will demand and deserve. This week, we met with the LA County CEO and ALL Unions to deliver a message and court a partnership at our bargaining tables to work to a collectively fair contract settlement.

Individually our Union met with the County to receive their first counter to our proposals for our 601/601 Bargaining Units, and without question, the CEO representatives at the table had little or no CEO or BOS authority to bargain in a field that will get a fair deal done. Their opening proposal of 2%, 2%, 2% each July 1 for a 3-year deal was insulting and does not reflect the value of our members and their service throughout the pandemic.

We will hold out and take any and all job actions necessary to get a fair contract and that is the message we have delivered to the County on every level. We will keep you updated on progress and needs for member action if and when we need it, and likely we will not get this done without everyone lifting a bit to drive it home.

We look to set another bargaining meeting within the next two weeks as the CEO moves to get more authority and support for all tables. We have also moved our efforts to the 8th floor speaking to all BOS so they are directly aware of the issues affecting workers and our members. We will not bring anything other than a fair contract offer to you for a ratification vote. We deserve nothing less.
POLITICAL ACTION UPDATE

Political action is the most powerful tool we have in advocating for our members and their families. Your Local 1014 Executive Board takes the endorsement process very seriously and we critically evaluate each candidate through a thorough endorsement process.

The past few weeks, your Executive Board conducted interviews for the upcoming June primary for Los Angeles County Supervisorial District 3 race. Board of Supervisors races are the most critical elected officials for our contract and working conditions items. It is essential that we support and help candidates that are strong on our member issues and firefighter issues in general. Topics of the interviews included the bargaining rights for the COVID vaccine mandate, behavioral health funding, increased revenue streams for our department to allow for additional hiring, collective bargaining, and many more critically important issues to our members and their families. This is an important race and we are taking our time to evaluate every aspect before supporting any candidate. We will update you as we continue this process.

In addition to the Board of Supervisors and our local city races, we also play heavily in state races for State Senate and State Assembly races through the California Professional Firefighters our state union.

The past several weeks we have also been engaging in our cluster interviews for all races that affect our jurisdiction and we are working hard together with our neighboring local affiliates to choose candidates that are strong on state fire issues like wildland fire funding, community paramedicine, pensions, and workers compensation reform all of which are greatly affected by our state legislature. This is a long process but we will have more in those endorsements as we move closer.

Special thanks to our CPF political and legislative staff who have worked tirelessly to endure we are well prepared for these interviews and all candidates are interviewed.
IAFF Wellness Fitness Initiative

The IAFF Wellness Fitness Initiative has saved lives and we are taking this program to a new level with integration into FireSync.

Local 1014 and Fit For Life are pleased to announce the release of "The Bear" fitness app that will exist on FireSync. This app is designed to be a source of health and wellness information for our LACoFD firefighters. This initial launch will include "The Bear Kettlebell Challenge". A six-month comprehensive program designed to teach firefighters how to use kettlebells to cover all their physical fitness needs. It contains written instructions in addition to videos.


"The Bear" fitness app will continually update its content as new programs are developed and completed. From mental, nutritional and physical health, this app will cover a broad range in an effort to give our outstanding members of LACoFD access to the best health and wellness information.
How to Access
Pull up the FireSync app on your mobile device
Click on the icon that has the bear over the kettlebell. This will take you to the app where all information is housed. A written description explains how best to use the program.
View the following link to watch the introductory video https://firefighterfitness.lacountyfirefighters.org/category/kb-intro/

If you have questions, please contact Captain Evan Halquist, Peer Fitness Trainer at evan.halquist@fire.lacounty.gov.

Thank you to Brother Even Helquist and the Peer Fitness Trainers and FFL members who work tirelessly to ensure this work gets done.
In Solidarity,

President Dave Gillotte and the Local 1014 Executive Board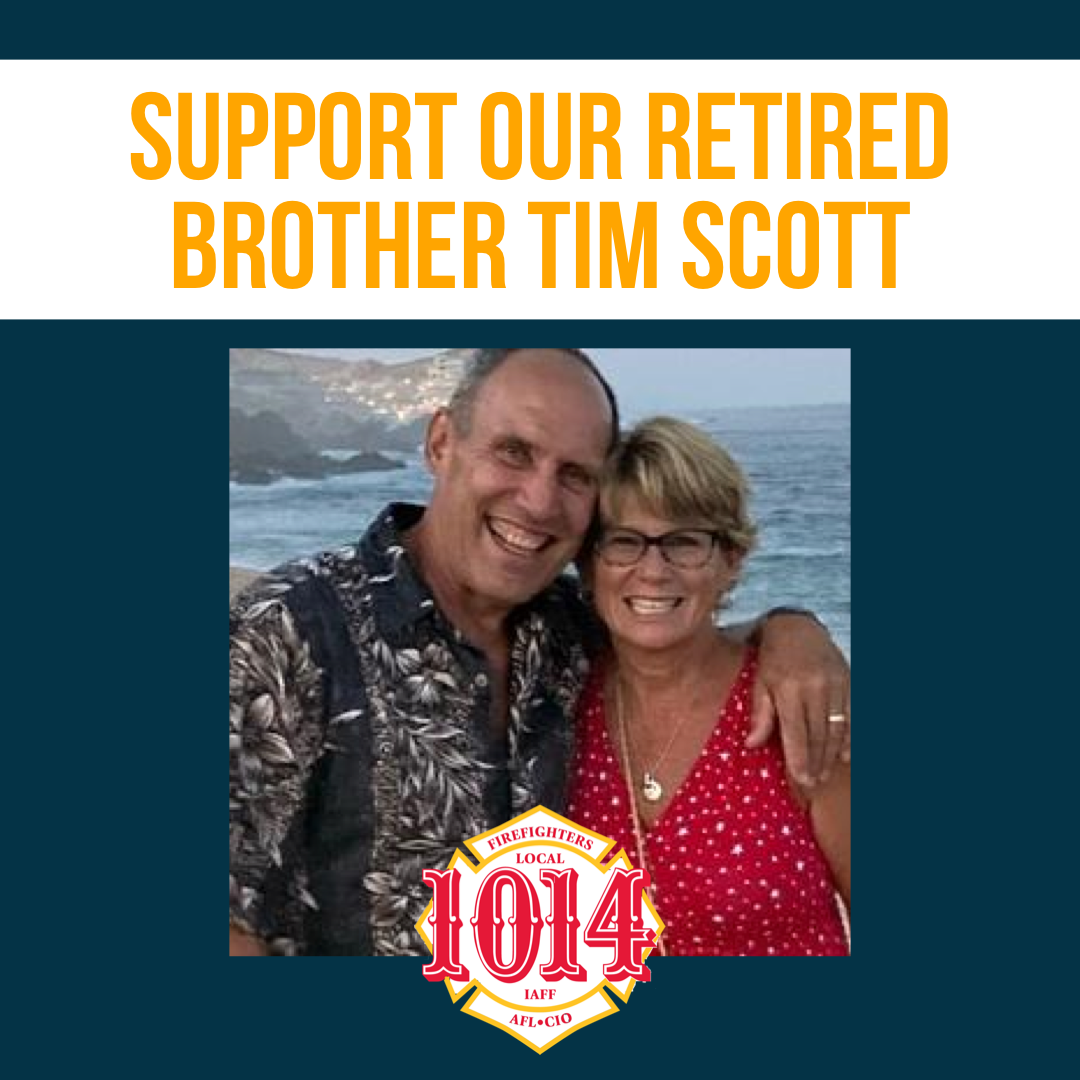 Brothers & Sisters,

Firstly, we would like to thank Interim Fire Chief Marrone for his outstanding leadership over the past few months. His passion for our Department, work ethic, and professional approach to the critical business of running the Fire Department have been invaluable. He led us through two of the worst tragedies of 2022 with the loss of Brother Jon Flagler and Brother Steve McCann. Chief Marrone showed up with the tools and dedication. With his help, we have moved mountains of business on behalf of this Department and the men and women who serve on the frontlines. Good luck in your future endeavors. On behalf of the over 3,200 men and women of Local 1014 and our families, thank you.

On March 1, 2022, as casually and informally as any other communique we all received ET-105 announcing the return of Chief Osby. This news came to the Executive Staff of this Department, the Executive Board of the Union, and certainly to the Rank and File Firefighters and Fire Chiefs in the field suddenly and with little notification.

Recognizing the serious and critical business we currently have in process, President Gillotte immediately met with Fire Chief Osby to discuss the legal work in progress and the critical issues before us including the Covid Vaccine Mandate Issue, Wellness Division buildout with Peer Support, Clinician (Dr. Steve) and critical staffing issues with hiring and promotional calendar commitments. These items in particular have been ongoing and require the administration by those who are intimate with the details and authority to continue.

In addition to the business in progress, President Gillotte had a candid and forthright conversation with the Fire Chief about the membership and all we have endured over the last year including Sierra Incident, Covid Vaccine Mandate, Health Issues, and LODD deaths. We are tired. We have seen gains to unite the membership, confidence in leadership and actions to support the workers in the last few months. We have all been standing together and holding ourselves up during our greatest lows.

It was made clear that leadership at the highest level of this Department is needed. Local 1014 and the membership will not accept anything less. One Badge, One Bear, One Share. The Chief understood and committed to the work. Immediately, we will be addressing the impact of the Sierra Incident, the pieces of the puzzle leading us to the worst day in LA County Fire Service history, and the Board of Supervisors' motion to address staffing, recalls, leadership, workers compensation issues, and workplace violence.

As we head into June 1st, "We Shall Not Forget" also applies to working to correct the course of many things out of balance and unattended like training, camaraderie, and teamwork through sports, workouts, and in-person training, Peer Support with proactive and reactive tools to help our members and their families. We thank Supervisors Kathryn Barger and Janice Hahn who continually help move this work to action within our Department, but we need our Department to step up as well.

Additionally, the Union put the 48/96 Shift Schedule back on Chief Osby's table now that he has returned. This issue is not gone, and will not be gone until it is dealt with at the Board of Supervisors level. The Union has approached the Fire Chief to seek his cooperation and collaboration, but not permission. The Chief moved this to a committee which we embraced. The committee comprised of 2nd Vice President Kurt Kobler and Directors Jason Green and Tony Carcioppolo (all supporters of the Trial), and Chiefs Eleni Papas, Jon O' Brien, and Admin Chief Theresa Berrera set out to work on the issues and address any and all concerns and or logistical issues. To date, all issues have been addressed. In order to move this item, we are calling for a written formal response from the Chief suitable for publication to the membership and to the BOS within 30 days. Time to call the question.

Women's History Month




Local 1014 has many committed passionate women who serve on the frontlines. This month, we will take time to profile them for their pioneering commitment to our profession. We want to start with a lifelong Local 1014 member and one of the most respected Firefighters on our job, who serves as Deputy Fire Chief, Chief Eleni Pappas.




Chief Papas has worked her way through the ranks of Fire Fighter, Engineer, Captain, Battalion Chief, Assistant Chief, and now Deputy Chief for the Los Angeles County Fire Department. Chief Papas is operationally a badass on the fire ground having run some of the biggest structure and wildland fires including the Woolsey Fire. Chief Papas began her career with LA City, and like so many before her and each year, she made the journey to the Los Angeles County Fire Department. She has not always had it easy battling the old guard establishment the last 10 years to earn her place at the Executive Staff table.

Her experience and education are invaluable to setting the agenda for our Department's future. Chief Papas has also always taken time "to never forget where she came from" and constantly addressed the number one tool on our job, our members. Congratulations to you on your achievements during Women's History Month. You set the standard for others to follow.


UNITED FRONT - CCU & BARGAINING UPDATE

Your Local 1014 Executive Board has been continuing our negotiations for our successor 601/602 MOUs. The process is slow-moving but is progressing as we fight for every dollar for our members and their families. We will keep you updated as we grind out the terms and work towards a contract that reflects the dedication and service of our members.

While individual units will bargain for their successor MOUs, the general salary movement, otherwise known as Cost of Living Adjustment (COLA) is also being bargained through the Coalition of County Unions (CCU). The CCU principal officers representing the Unions at the table unanimously nominated and elected Local 1014 President Dave Gillotte as Chairman of the CCU and Lead Negotiator at the CCU Fringe Table.

As part of our bargaining strategy, all Los Angeles Unions have joined the United Front campaign to achieve a fair collective bargaining agreement in 2022 that includes a historically high COLA for all workers. We have seen significant support for our campaign over the past few weeks with President Gillotte submitting a resolution to the Los Angeles Federation of Labor to support the campaign and our LA County workers. The resolution was unanimously supported by the LA Fed which is a testament not only to our workers but to our strength as a union and this campaign.

As we work together with our Labor partners throughout the County, we will keep you updated as we continue to fight for you and your families.

Supporting Retired Brother Tim Scott

On Sunday, February, 20th, Brother Tim Scott was involved in a major accident while working on his property and sustained substantial injuries. Luckily, his wife, Carrie, was with him when it happened and was able to quickly get him the help necessary to save his life. After spending a week in the ICU at UC Davis Medical Center, it has become clear that due to the severity of his injuries, it is going to be a long road to recovery and both Tim and Carrie are going to need all of our help to get through this.

Tim has suffered a Grade A Spinal Cord Injury and as a result, he is currently paralyzed from the waist down. He also suffered a severe laceration to his head and ear, fractured neck, both shoulders were broken, seven broken ribs, and a severely broken ankle.

We are asking for our members to show support to our brother and his family by donating to the recovery fund. Any donation amount will help as they navigate the long recovery process. There is a GoFundMe link as well as an account set up at F&A Credit Union. To donate directly through F&A call 800-222-1226.

In Solidarity,

President Dave Gillotte and the Local 1014 Executive Board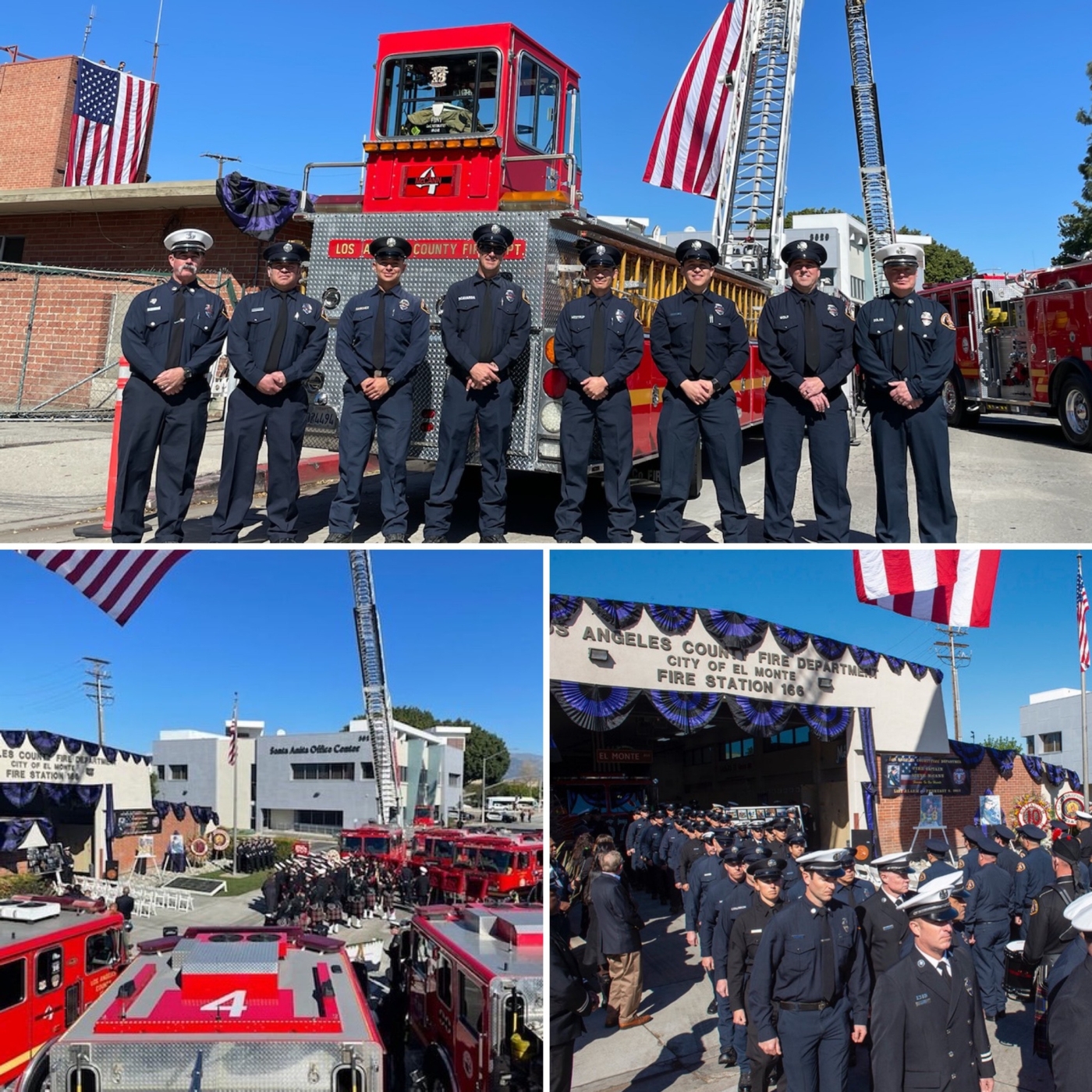 Brothers & Sisters,

Today our LA County Fire Family, Fire Station 166, and Battalion 10 came together to grieve but also to heal and honor the life, service, and sacrifice of our Brother Steve McCann who was taken from us too soon.

Thank you to the unsung heroes of the Memorial Management Team, our Pipes and Drums, Honor Guard, our LACoFD Peer Support Team, and our Chaplains, who all came together and do the heavy lifting to ensure that Steve and the McCann family were honored.

Our Local 1014 Executive Board Director Pat Dolan presented the Medal of Valor and Director Jason Cervantes presented the 1014 Bible on behalf of the Local 1014 Executive Board and our members. Also thank you to California Professional Firefighters President Brian Rice and all the outside agencies who joined us today in celebration of a great firefighter and a great man.

And finally, to Steve Skaar, Dave Chambers, Gerry Delgado, Brian Boethling, Roy Rodriguez, and Ryan McKeehan, thank you for making today's ceremony such an amazing personal celebration of Steve's life. We often say "We shall not forget". W

e will all remember

Steve's service and his life.


Yesterday, we had a beautiful Flag Ceremony at Station 166 in El Monte. Thank you to everyone who attended to make this week a week of healing for our fire family and the McCann family.
Finally, the Benefit & Welfare Association with Muertos Coffee are sponsoring a benefit fund for Fire Captain Steven McCann. This is a family-approved fundraiser.
In Solidarity,

President Dave Gillotte and the Local 1014 Executive Board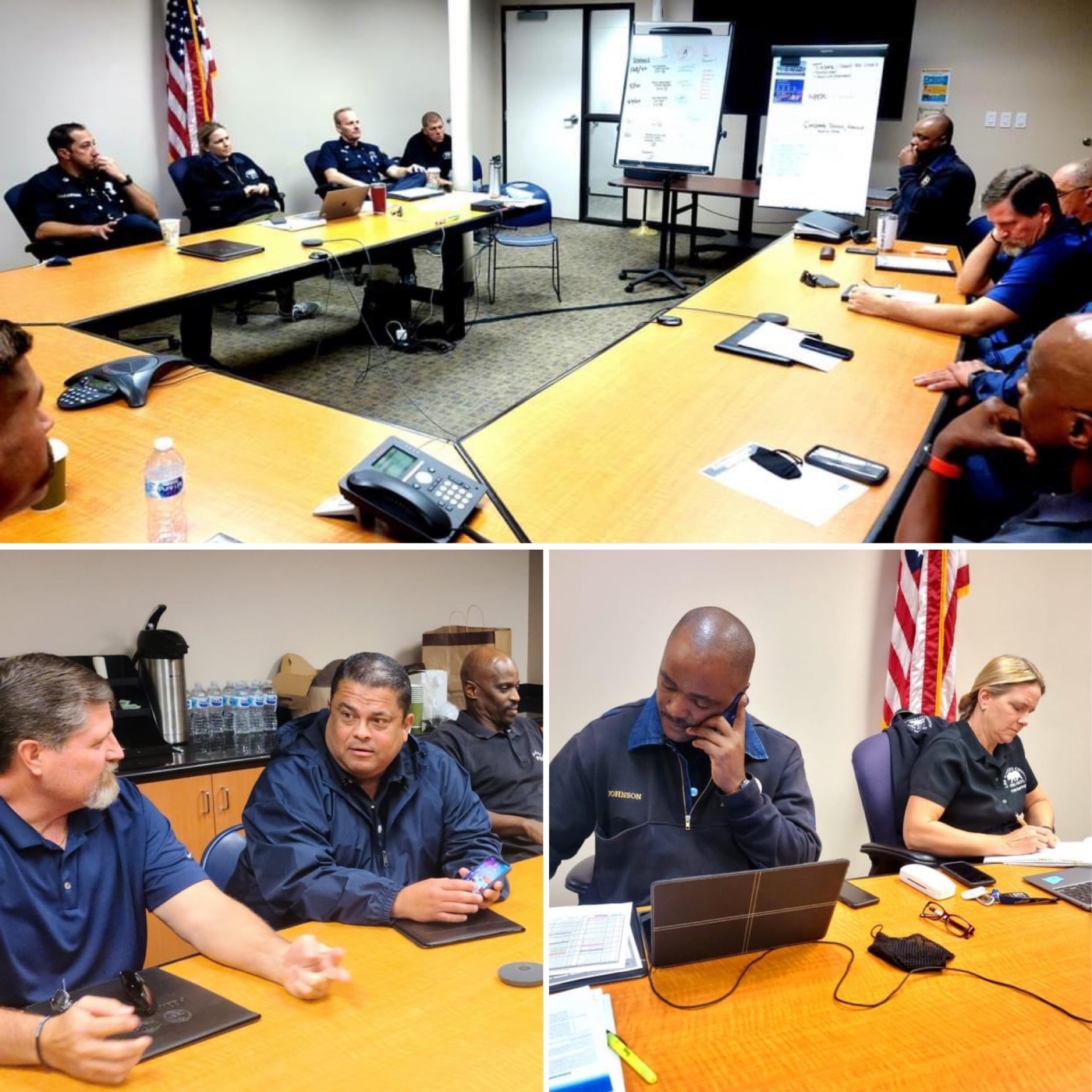 Brothers & Sisters,

We want to share with the membership the hard work and amazing resource our PEER Support Team has been as once again this week, we gathered in El Monte, first at FS 166 and then at Local 1014 Alfred K. Whitehead Labor Center Union Hall, to give the much-needed support and help for all of us dealing with yet another LODD tragedy with the passing of Brother Steve McCann.

Our LA County Fire PEER Support Team supported and crafted in a partnership with Labor and Management is the largest and premier trained and skilled team in the Nation. Our PEER support team and Dr. Steve have been working throughout the nation on responses for our IAFF brothers and sisters during the most incredible and taxing incidents our profession has faced. This year, like no other, we have seen tragedy that has taken yet another member in the Line of Duty and our resources for PEER Support and Chaplain Support have had to go to work right here in our own backyard once again.

As we prepare to honor Brother Steve McCann and help his family and our fire family, know that the resources of the PEER Support Team with Dr. Steve are in full force and will be here through services and as always well beyond. In addition, let us also thank the rank and file members of Local 1014 and this Department in the Memorial Management Team, the Chaplains Corps, Honor Guard, Pipes and Drums and all logistical support coordinated by our amazing Utility Driver Warriors who make it all happen. Please make time to be a part of the sea of blue so important in support of our family both at the flag ceremony and memorial services for Brother McCann.

We Shall Never Forget - continuing with support for the Flagler family, please take a look at yet another beautiful event put on by the San Clemente High School Football Coaching Staff to raise funds for the Flaglers.


COVID VACCINE MANDATE UPDATE

As a reminder, please see the bullet points below regarding the vaccine mandate and actions that relate to our Local 1014 members.
Vaccine Mandate set to Implement Oct 1, 2021, by Executive Order and BOS Motion
Negotiations Commenced with CCU - All Unions over Impact of Order
All legal challenge to date on the constitutionality of order in federal and state court and arbitrations have failed - affirming the order.
Negotiations with the Department on implementation and a slow and deliberate process which remains in play and active to date.
Notices of Registration and Testing requirements sent out to all members
3400 members - approximately 13 left who have not registered and face discipline
5 shift suspension levied to those remaining unregistered and active reach out to recommend strongly that they register.
Intent to discharge letters sent to the remaining members who refuse to register and or test
Representation for all and negotiations continuing on mitigation of registration compliance
Legal Challenge through courts filed and no date to hear this in the immediate future, pushed out into May.

We have now reached the point where the next steps under the Law, on behalf of our members who do not wish to be vaccinated, is to apply for medical or religious exemptions. We continue to negotiate in mediation with the County and all Unions, but we have collectively all been able to question and vet the process the County and all Departments have implemented.

Exemption Information: Click here to see the summary of what medical and religious exemptions are based on, and begin to prepare your exemption request narrative as we move to a date in the near future announced by the Department and the Union to file your exemptions. We have had success on the exemptions that have already been submitted both for County as a whole and for Local 1014 members. We also have an appeal process built-in for any issues that may come up.

Each exemption will be reviewed by Shaw HR Consulting a firm we have experience in working with the County on other items of Labor / Management work. Shaw HR will make a recommendation on the exemption, and then Big County with County Counsel will review, and move to the Department Heads who will approve or deny based on the recommendation. Chief Marrone is aware of the process and has worked with Local 1014 to move slowly and deliberately to this time when we have vetted the process for clarity and substance before requiring our members to actually submit.

This time has been invaluable and productive on numerous fronts as we see the landscape change weekly in dealing with Covid 19 and the order. We are the only department that has had such an approach to this point. Our goal has been to keep us all together on this path of travel. Both the vaccinated and non-vaccinated for all things health and safety with testing and safety gear, and alternatives to accommodate and keep ALL working in our regular jobs. We have done well getting to this point together with no one on paid or unpaid leave, and a process that focused on the power of the law to ensure exemptions and accommodations are provided as required to protect all members.

Local 1014 has consistently and unwaveringly maintained the same position of opposing the mandate and supporting "Vaccinate or Accommodate" with the County. They have been working with us to move at a pace and process that suits our situation. This is the path within the law to work to protect all members and we highly recommend once again to any members not registered to do so immediately and stay in the process as we move once again down the road slowly and deliberately. This is not about a vaccine mandate notice, only registration and application for exemption - please remember that in your decision-making.

CCU Fringe Benefits and Unit Bargaining

Longtime chairperson and leader of the County Coalition of Unions (CCU) representing 14 Unions is retiring. The CCU principal officers representing the Unions at the table unanimously nominated and elected Local 1014 President Dave Gillotte as Chairman of the CCU and Lead Negotiator at the CCU Fringe Table. Additionally, they elected ALADS Executive Director Derek Hsieh as Co-Chair. This is a temporary assignment that President Gillotte and Director Hsieh have agreed to tackle to finish Fringe Bargaining, and the COVID Mandate mediation work as the CCU seeks new long-term leadership. VP Kurt Kobler will assume Local 1014's seat at the table with alternate Jason Green and the entire Local 1014 team helping as we set to bargain our fringe benefits.

This is a testament to the confidence all Unions have in Local 1014's leadership and our effectiveness in dealing with the BOS and the CEO and we look forward to working to bring a fair contract that protects our medical, dental and vision benefits we work so hard to earn. We want to thank outgoing Chairman Blaine Meek from CAPE for his years of dedicated service to all Union members and their families.

In solidarity and strength, we will navigate these waters together.
In Solidarity,

President Dave Gillotte and the Local 1014 Executive Board
Article Archives:
Next of 798 articles