Article Archives:
Next of 764 articles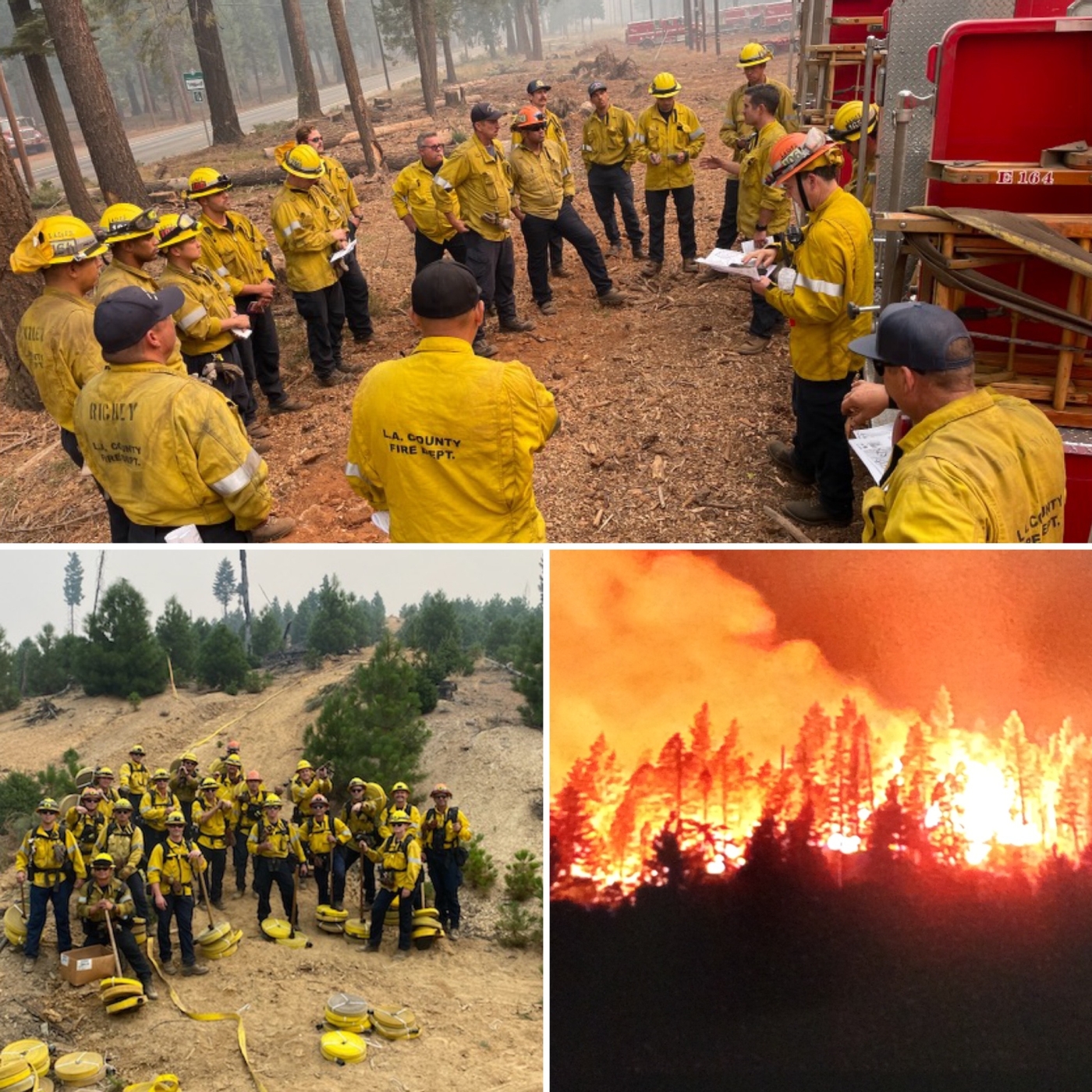 FRIDAY UPDATE ON CONDITIONS

Sisters and Brothers,

Our members have once again been called on to answer the request for mutual aid. The Dixie Fire is now the largest single blaze in California history. Our members join the over 6,000 Firefighters from across the nation as we battle this massive fire. Thank you to all our members who are serving on strike teams away from their families. Thank you also to our members who are backfilling and serving in stations providing emergency services to our 4 million residents throughout unincorporated LA County and our 60 contract cites.
Vaccine Mandates Federal / State / County


Last week was a very busy week for our Union and Unions statewide as we worked to address the state and local pushes for COVID vaccine mandates and policies. Whether you are supportive of the vaccine or not, we recognize that this is an emotional issue. Local 1014 and all IAFF, CPF unions have solidarity in two items: 1) support of our members getting the vaccine and the information needed to support getting the vaccine, and 2) strong opposition to any mandate of the vaccine for our members. While we recognize, based on legal precedent, that the County has the ability to mandate vaccinations, we are opposed and have our own legal precedent to prevent any application of this mandate without a meet and confer with labor.

This Tuesday, we issued a formal letter to the Board of Supervisors stating our opposition to the vaccine mandate.
We know that we can educate, encourage and incentivize most to get vaccinated. We have reasonable accommodations for those who do not wish to vaccinate such as masks, gloves, goggles, gowns, washing, and social distancing protocols that have worked to allow our members to not only remain safe while treating COVID patients in the field but also to keep those we treat safe. There is no denying the numbers drop in COVID cases once the vaccine came out and we began inoculations. We want to continue on a path to keep our members safe and keep the economy open for the citizens we serve and the budgets that pay for our Fire and EMS services.

However, we will continue to battle to get our terms to the table and into an agreement. This will take some time as the Unions of the Coalition of County Unions, (CCU) inclusive of Local 1014, LACOLA , ALADS (Sheriff), PPOA, AFSME 685 (Probation), continue to bargain. Together we have the power to deal with the County more effectively than individually. Our efforts are powerful and pragmatic and we have the best legal counsel money can buy for these issues. Federal, state and local laws all combine here to give authority or rights of bargaining to deal with all aspects of a vaccine mandate or accommodations and the laws that govern. Additionally, Local 1014 has our own legal counsel in a coordinated manner to watch out for our own interests specific to Los Angeles County Fire and Local 1014 members.

We have also been in contact with the Fire Chief and the CEO and we have a good discussion and rapport with both as we navigate where this will end up. The Department is not in any rush, nor bent on any particular plan or direction on this, and truly open to a partnership as we deal with the County and the CEO, and BOS.

We are remaining laser-focused on the facts and the negotiations in process and progress. We understand the diversity of our members and opinions on this subject. We represent ALL our members' interest and their right to medical choice and privacy. We must stay together as one and use our strength to navigate this issue alongside our public safety partners. Thank you for the many useful ideas and input as we move forward with the County.
Negotiations

We are very close to getting a deal for our members and the members of the Coalition of County Unions (CCU). Each week we meet with the County to grind down the numbers and get the best deal for our members. We are moving towards a short-term, budget-friendly, and fair contract with increases in medical premium including dental and vision, an additional Holiday, and COVIV responder renumeration. We are taking the time to get the language and the details for all CCU members including LACOLA, ALADS, PPOA and AFSCME in the public safety sector.

We meet again next week with what we hope are final numbers and specific language relating to our benefit levels and future benefit level protections. While this is a quick less than one-year contract to gain the increases we need to stay current on medical and dental and vision, it is also equally important we take the time to craft the detailed language that protects our plans and members. Almost there and the grind is real and the effort by all Unions in the CCU is strong and united.

Local 1014 Blood Drive
Thank you to everyone who came out to donate blood this past Thursday for our 1014 Blood Drive! Our members continue to demonstrate their commitment to our communities and to the people of Los Angeles County not only through our professionalism but also through our volunteerism. If there is a need, we answer. Thank you to our members and their families for continuing to answer the call.

Stay safe out there and take care of each other.
In Solidarity,

President Dave Gillotte and the Local 1014 Executive Board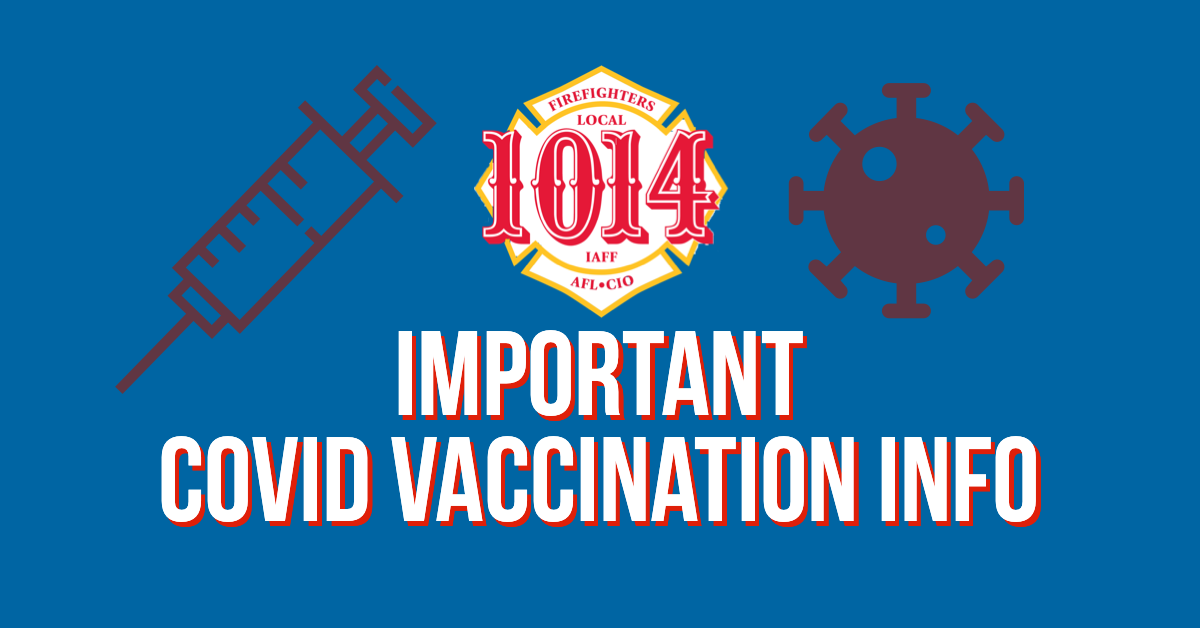 FRIDAY UPDATE ON CONDITIONS

Sisters and Brothers,

Congratulations to our newest Fire Fighter Specialists who were promoted on the largest single promotion list ever in our history. We moved mountains and worked through County DHR and with the Fire Chief and Executive Staff to have an expedited appeal process, offered candidates spots the day they passed and one mass promotion to help expedite filling the FFS vacancies which top the charts on need. The FFS will be pulled in small groups to receive their engineer brush and academy training. Congratulations to the newest straw bosses on our job and good luck in all you do!

Special thanks to Dennis Breshears and Training Services Section for engaging and working on "can do" outside the box solutions to fix a problem. We also reminded the Department that while we celebrate the victory on this project we also must be acutely aware that we now simply are right back where we started with an Engineers list that just expired. The training services section has been tasked with annual promotional exams and the work continues on that plan with expedited FFS exam along with our current and follow-up Captains' exams. We also have two additional FF Recruit classes set for this year and budgeted 8 recruit classes for next year. The vacancies are starting to fill and we fill the impact but this is no time to pause on the effort to climb back to full staffing. Firefighter injuries hover at over 300 per month. Our annual monthly average used to hover near 120 a month. Why are our injury rates so high? A Labor/Management worker's compensation committee is now focused on addressing vacancies due to injury a critical piece of the recall problem.

Also congratulations to our newest Captains who promoted and hit the field after another amazing Captains Academy and Brush Training as we enter into the start of another early and critical fire weather fire season.





Vaccine Mandates Federal / State / County




This week has been an interesting week with elected officials and health officials at the federal and state levels racing to act on vaccine mandates or testing and vaccine status verification.

While over 70% of our members are vaccinated, we also have a small section of our membership who has chosen not to be vaccinated. Your Board understands our members have their own personal beliefs and are passionate about them. We have taken numerous calls regarding the vaccine mandate over the last week. Our UNITED stance is that we do recommend that you get vaccinated, but we are 100% against mandatory vaccinations. This is also the stance of the IAFF and CPF. The battles ahead are going to be fought on every level possible. We both encourage and recommend that you educate yourself with as much accurate information as possible.

The Board of Supervisors are our governing body. We have seen both an Executive Order to mandate vaccines by October and also we are watching a proposed motion. While none of these actions have any immediate authority, the very nature of mandatory vaccines and or testing has some real challenges. We have legal counsel working with us to tackle objection and/or court-supported mandates to bargain over the "impact" of such changes. We also continue discussions with the Board of Supervisors and the Health Deputies on our bargain units' specific situation and how we can best address the health issue. The meet and confer process is where the real work gets done and we will be taking a data-based legal approach to reach an agreement that protects our members' right to choose while maintaining the highest health and safety standards for our members and their families.

Additionally, the IAFF legal firm is also engaged nationally and in Canada as this issue extends to all states and knows no borders. We have been actively engaged with our partners in LA City, Long Beach and the Area 1 Departments and Unions to work together to fight on behalf of our members. Your Local 1014 Board represents every member, and we will fight for all members. This process is far from over so stay STRONG and stay UNITED as we are family.

Negotiations

We are close to striking a fair deal with the County for our fringe benefits. The strained table bargaining table reconvened after we educated and worked with the BOS and CEO on the CCU membership needs. Priorities are increased in medical premium contributions to keep money in our members' pockets and ensure access to the best health care available not just PPO's. These premiums also apply to dental and vision benefits. We have taken great care to craft for our members. We also are working on an additional Holiday and some one-time COVID monies for our members who served on the front lines. We will meet with the County again next week to try and bargain the remaining details to secure a short-term fair contract that will help our families.

Salary contract bargaining will begin at the end of this year as all Unions come out of a one-year contract extension. We look forward to progress on items important to our members and the opportunity to improve our already amazing contract for salary and benefits. Post-COVID economy and other pressures have made the bargaining environment strained but working as labor stewards of our finances as well as our share for fair contracts we remain in good shape economically and from a bargaining position to make smart and appropriate gains a priority for us.

Local 1014 Blood Drive
As you may know, the blood supply this July is at an all-time low for the American Red Cross. They are experiencing a severe shortage of O Negative blood with only a one-day supply at times. They have reached out to our Union for help. We had such an amazing response at our last blood drive, they are once again asking our members and families to step up.

As part of our commitment to our communities, Local 1014 will be hosting a blood drive on Thursday, August 12 from 9am-3pm at our Union Hall. It only takes 30 mins to save 3 lives. Sign up today and be a hero!

To incentive people to donate the Red Cross is offering an epic, once-in-a-lifetime trip! Give blood and automatically be entered for a chance to win a trip for two to the sold-out 2021 Bonnaroo Music & Arts Festival, which includes two VIP Festival tickets, round-trip airfare, one-night hotel + celebrity chef Maneet Chauhan restaurant experience in Nashville, luxury RV accommodations on-site at Bonnaroo, a $500 prepaid concessions voucher.

Additionally, all donors in August will get a free 4-month subscription offer to Apple Music by email!
In Solidarity,

President Dave Gillotte and the Local 1014 Executive Board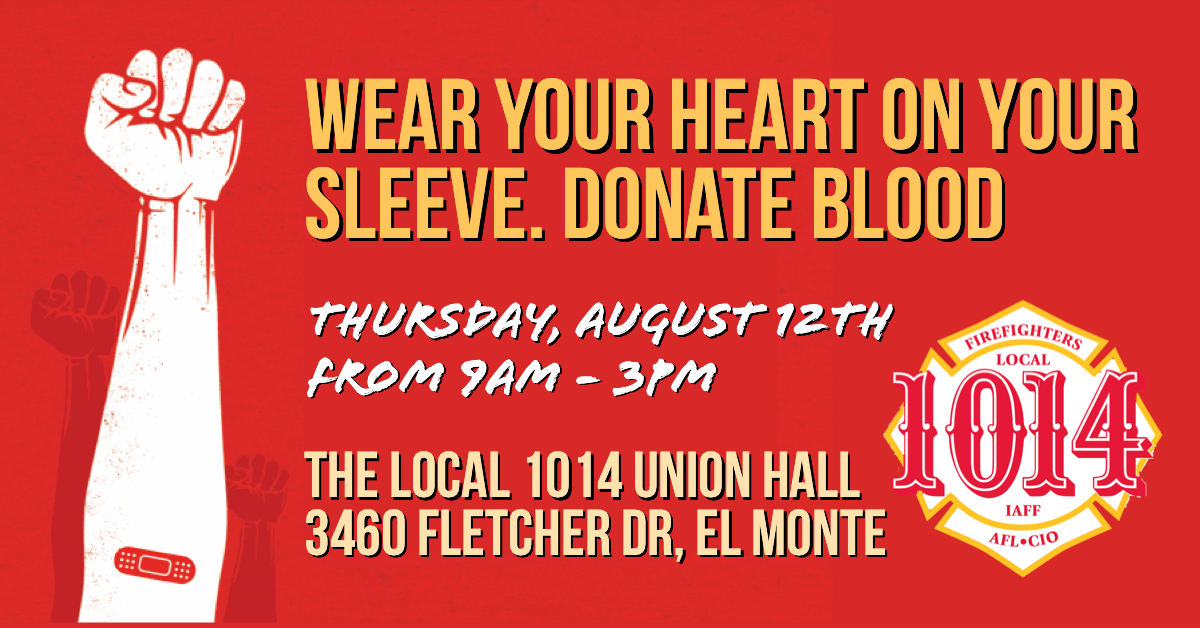 FRIDAY
UPDATE

ON

CONDITIONS


Sisters and Brothers,

As we head into the last weekend in July, there is much to report on and as always never a lack of Union work on behalf of our members and our families.

Let's start right up front with an update on COVID-19 and Delta variant and what the health orders from the State and County mean for us. No one wants to slide back so they are pushing to get as many people vaccinated as possible and hold on to the corresponding dropping case numbers.

The State of California issued a health order for the workers, especially those in health care or front line jobs, either be vaccinated and present proof of such, or undergo weekly testing and be subjected to additional restrictions like masks. The Fire District falls under the LA County Department of Public Health and we will have to comply with their orders. The Department however must "meet and confer" with the Union on the impact of any such order. We have been meeting with the Department and the County in an ongoing manner with regard to all policies and procedures, testing, coverage of days off for our COVID positive members, and more. This will be no different. We have already begun planning in advance how to respond to any County Health order affecting our job and our members.

We must continue to educate all members on the vaccine, including the small portion of science-backed reasons why some should not get the vaccine. We would like to get the numbers up from 70%. Some departments in the Santa Clara / San Jose area are approaching 90% vaccinated. We will then deal with the Department on the policies and procedures needed to comply with any County Health order to get some easy and common-sense policies in place.

In addition, we have been exploring the option of using anti-body testing results in addition to vaccination records to move members who have had COVID and carry the anti-body to be in the same class of no mask requirements. This has scientific validity and we have discussed this with Dr. Kazan and the Department, and we will be sending this idea back to the IAFF Health and Safety Department to work on getting the corresponding scientific data to back this up. While the science appears valid, also there is no testing going on for the duration of anti-bodies in the body, and therefore periodic testing for both vaccinated and anti-body positive individuals may be in the cards. We will be presenting this idea along with our proposals on compliance with the health order to the BOS next week to try and get a common-sense approach that keeps our members and the public safe and preserves their rights and ability to make good decisions and choices with regard to the vaccine and working conditions.

If weekly testing becomes a reality, then how those tests are administered, records, and accessibility will all be negotiated and in place before any testing occurs. We are ahead of the curve once again as we deal with the issue and our members' and families' health and safety.

Please take COVID-19 and the Delta Variant seriously. We have seen a rise in COVID cases in the last month in our County and our members once again stand on the front line taking care of those we serve. We also have many members testing positive, so let's all be cognizant of the realities of how we deal with this still deadly virus. Hang tight as we navigate this politically volatile subject. We have control of how we deal with this new information. Please continue to refer to EA-313 (July 21, 2021) and EA -240 (June 11, 2021) for the latest up-to-date orders and policies in place.

First 30 Day Report by the Fire Chief on Workplace Trauma or Potential Workplace Trauma

We continue to work to move the Department to take action to improve working conditions and behavioral health support services and to remove the disconnect between the leadership and our rank and file. In a relatively short period of time, we have sports back, cessation of masses of online training, and a return of the physical drills. We have the "Captains run your stations" mantra re-established and BC support in place with more officer training to follow, we have expedited all aspects of the FFS Exam to get the candidates who have passed the exam finished and out to the field as they passed, without of class bonus' in play. We see Class 164 in full swing, with two more classes scheduled for the remainder of this year, and a Captains exam and BC's exam in full swing with Acting Deputy Chief Denny Breshears in action to have a testing and promotional testing schedule that will ensure that we never have a shortage of candidates for all ranks of our membership.

There are good days ahead with Local 1014 Directors and Chief Breshears getting back at the promotional process to do some much-needed clean-up with AP's and such. Pat Dolan will head up Local 1014's efforts to revamp things. We have also just secured funding approval for the next two classes and also up to 8 more next year to keep up with retirements and injury vacancies. We will be meeting with the BOS and Fire Chief to continue the work through action, not just words with reporting that is going to happen every 30 days to the BOS.
You may have noticed that Chief Marrone has taken LPBS Deputy position and we are excited to get to work with a passionate long-time officer who has an insight into some of the projects in this Bureau. Congratulations to Chief's Whittle and Mc Cloud for their service and journey to LACERA along with Chief Richardson and of course our friend and amazing IAFF FGS and WFI and Operations Chief Derek Alkonis, you will be greatly missed and thanks for your leadership and work within the IAFF as well throughout your career! Thanks for being not just a member of Local 1014 and the IAFF but an active game-changer nationally. More to come, but big changes are already in motion.

Injury vacancies are next on the list to tackle as we CANNOT SUSTAIN the current levels of vacancies due to injury and the cost associated with those injuries and backfill. Stay tuned as we head deep into the workers' compensation abyss to clean that up again.
Personal Information Data Breach

A few weeks ago there was a data breach with a link to a website that had our personal information mainly vaccine status and dates and birthdate and employee numbers and names.

While this investigation has a long way to go, and we will be involved every step, at this point one thing is clear at no time did the Department or EMS Committee working on a data collection program and site post this to the public or have this accessible to anyone outside of a couple of people in EMS. While the encryption and password issues were being addressed, it was simultaneously posted on a Department employee's Facebook group with the active and then accessible link with redacted but personal information in the graphic. It was then copied and posted on at least two additional employee "private group" pages with hundreds of log-ins to the link.

This is a reminder to be careful and responsible about what you post even on the "private groups" on social media sites. We will keep you posted as the formal and legal investigation continues and let you know what actions will be taken as a result.

Local 1014 Blood Drive
As you may know, the blood supply this July is at an all-time low for the American Red Cross. They are experiencing a severe shortage of O Negative blood with only a one-day supply at times. They have reached out to our Union for help. We had such an amazing response at our last blood drive, they are once again asking our members and families to step up.

As part of our commitment to our communities, Local 1014 will be hosting a blood drive on Thursday, August 12 from 9am-3pm at our Union Hall. It only takes 30 mins to save 3 lives. Sign up today and be a hero!
In Solidarity,

President Dave Gillotte and the Local 1014 Executive Board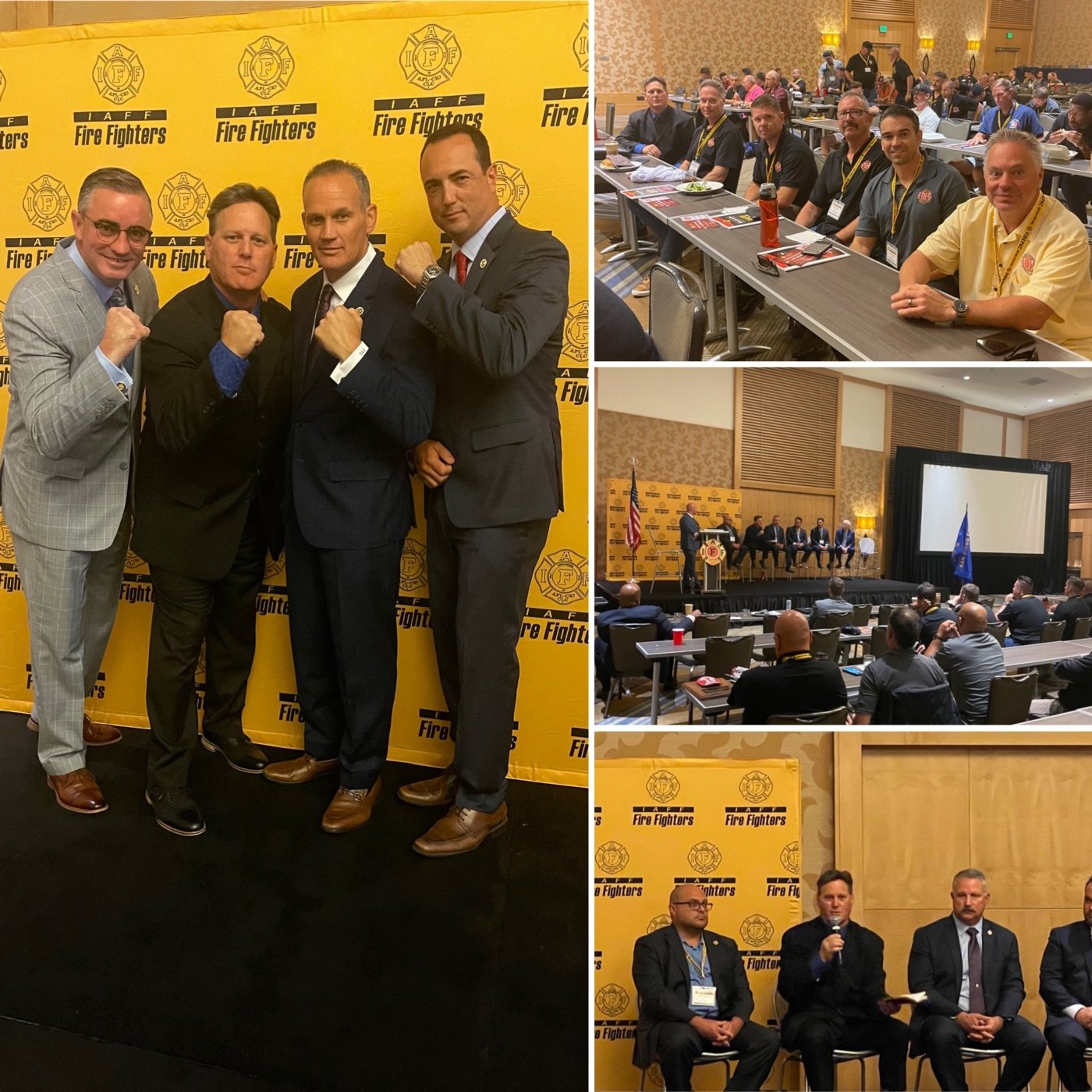 FRIDAY UPDATE ON CONDITIONS

Sisters and Brothers,

IAFF 10th District Partnership Education Program

This week, local 1104 attended the Annual IAFF 10th District Partnership Education Program (PEP) to train tougher, share ideas and network with labor attorneys, Union leaders, and staff from JAC and CPF. The Executie Board took classes on communications, political action, negations, and leadership.

Local 1014 Executive Board members and President GIllotte also took part in a Fire Fighter Shooting Incident Symposium with presenters addressing Sierra Incident, Borderline Shooting, Garlic Festival Shooting, and San Jose Shooting. We discussed lessons learned and the resources needed when handling such major incidents. We are grateful to have worked once again with our Union Labor Leaders from California, Hawaii, Arizona and New Mexico as we continue to resource ourselves to handle all aspects of Union work.

Personal Data Breach

The investigation into what happened is ongoing. We have been meeting with the County and the Fire Department with forensic internet and social media analysis and auditors to know with certainty how this information was made public and what information was accessible. We have hired legal counsel to analyze what impact this has on each and every member of Local 1014's personal information.

This data breach will be costly for the Department. It is our number one priority to ensure that we have proper policies procedures for social media and protections in place to prevent something like this from ever happening again. What needs to be done to protect our members going forward, and any reparations for damages that may have occurred are all being discussed. We will keep you posted on any and all information as we complete the investigation move forward.

This is a very serious issue and many outside independent agencies are involved. The County Board of Supervisors (BOS) is also involved. It was unfortunate to see this matter end up on social media for outside eyes to have access to our information. We take this serious breach of personal and medical information for our members seriously. We will keep you informed as we move this issue to completion.


Negotiations Continue for Fringe Benefits

Local 1014 along with our partners at the Coalition of County Unions (CCU) continued to meet with the County as talks on medical contributions, new holiday time, COVID funds came to a grinding halt last week.

Protecting what we have post-COVID has become paramount to all the Unions, and staying in contract is part of that protection. We are all in a one-year salary contract extension, and we will be looking to align the fringe with that period of time, as we set to meld salary negotiations and fringe into the same evaluations and funding predictions. We are not out of the woods with regard to Fire District Funding and taking time to get all the information from the County and the Auditor-Controller and Tax Collector is imperative.

We open again on Monday with efforts to get the numbers to get a successor agreement signed. Our medical premiums and issues affected by the fringe contract take effect January 2022, so we have a little time to get it right before we agree and get it to you for a vote. More next week as it heats up for a finish.

Follow Up to Fire Station 81 Shooting and the BOS Motion to Help Us Move the Department Forward in Leadership and Management of our Work Issues

The 30-day mark for the first report due back to the BOS is coming up and we have a draft report generated from the Department. We have had many small group meetings between the Union, the Department, and the BOS addressing each item in the motion individually, and we have had one Labor-Management large group meeting. The work was and is time-consuming and difficult as we address issues and negotiate solutions. While good progress in testing, promotions, and moving to expedite promotees appropriately have been taking shape, the longer-term issues that we have identified in this BOS motion will take time.

While we continue to work at the table for change, we also want to be clear that the Department while moving in the right direction, and while the small upfront solutions have helped, we have a long way to go before we are on steady ground. You will see more on the proposed solutions and paths of travel regarding staffing, leadership, and mental health issues in the firehouse as this moves to the BOS and back to us for action.

Words alone will not be sufficient for our membership or this Union. We have been demanding that deadlines, funding, and true change through action are the only acceptable outcomes. We are pleased with the recent leadership changes in the Executive Staff and executive duties especially concerning critical issues like staffing, promotional exams, entry-level exams, behavioral health, and return to work.

We are excited to tackle the proposed solutions with new leadership engaged. Congratulations to the Executive Staff members taking these projects and issues on, but also know that your days just got busier to get it done. We are will asking the entire Executive Staff, the Fire Chief, and BOS representatives back to the Union Hall again for a second follow-up meeting.

Continue to run your stations, drill together, ask about each other at line ups, cook and eat together. Set the priorities to take care of each other, new members, and work to help with staffing as the hiring and promotions continue at a rapid pace to catch up to our needs. We are already starting to see things clear up better in the FF ranks, but the Engineers and Captains suffer because of our lack of promotional process and timeliness. We are on our way to testing annually and lists that have people on them as we get to the end and March April final push to promote for retirements.

PLEASE CALL THE UNION IF THE DEPARTMENT OR LAW ENFORCEMENT REACHES OUT TO YOU TO INTERVIEW OR INVESTIGATE THE FIRE STATION 81 SHOOTING AND THE FIRE ALL COLLECTIVELY THE SIERRA INCIDENT. We have been talking to the Department and law enforcement on their needs to close out their investigation and balancing the needs of our members with regard to Union and legal representation, peer support, and clinician resources. Be aware we have had law enforcement or the Department PPS and ER teams simply show up or schedule meetings to facilitate. You have no obligation to give that interview and certainly, you should not without the resources to make sure all is well and most importantly we have resources for you and your families. Call the union hall if you are contacted for an interview. We will help you.


48/96 Trial Shift Schedule Change Proposal

While there has been much rhetoric on social media and some even speculating where we are on this issue or claiming it is dead, let us be clear again the issue is not dead, but alive and in negotiations with the Fire Chief and the Department.

We have looked at every aspect of the proposal and in short, there is no reason this cannot proceed. All the work has been done to move to the trial. The Department has had every opportunity to evaluate the issue and digest the fact that the majority of our membership and their families are crying for this trial and that control over work hours and home hours are a critical component of workplace satisfaction. We have made a final request for partnership with the Fire Chief and the Department as we move this item to the BOS to begin implementation.

We have set a target date to start of December 15th or thereabouts to start, added a Labor-Management Committee of 3 and 3 with Union President and Fire Chief non-voting, to handle data collection and analysis of the trial as we proceed and to address any start-up issues or needs including adequate staffing levels. We have proposed quarterly reports and a final report back November 2022 with a vote scheduled as well as the final evaluation takes place to determine whether we keep the schedule or not. We had the Department suggest another committee or analysis period and evaluate other issues not related and we rejected that offer. We are prepared to go to the Board of Supervisors to get it done. We hope the Fire Chief hears the membership and our families and joins us as a partner as we look to boldly move in a powerful way to new times.

We see our membership at over 70% now with this item as the number one item of change on the suggestions list. Our continued push on the Department to hire needs to stay in full swing, no schedule change will fix that issue. We must have the numbers up before we migrate, but the schedule control for work-life balance is the issue and heard loud and clear by all, except the Fire Chief and the Executive Staff as we wait for their response back to our official demand letter.

This is such an opportunity for the Department leadership to demonstrate their understanding and connection to the rank and file members and the impact on our families. An opportunity to demonstrate not to talk about removing the disconnect between the membership and the executive side of the Department. We seek not their permission but rather a partnership to bring this to fruition.

Stay tuned news on this early next week with a game plan for the next steps with the Board of Supervisors. This has been a grind and just like Comp Time which we now enjoy. We negotiate to get things done, and this has been no different. This is a hard road but we never give up.

Stay safe and take care of each other.

In Solidarity,

President Dave Gillotte and the Local 1014 Executive Board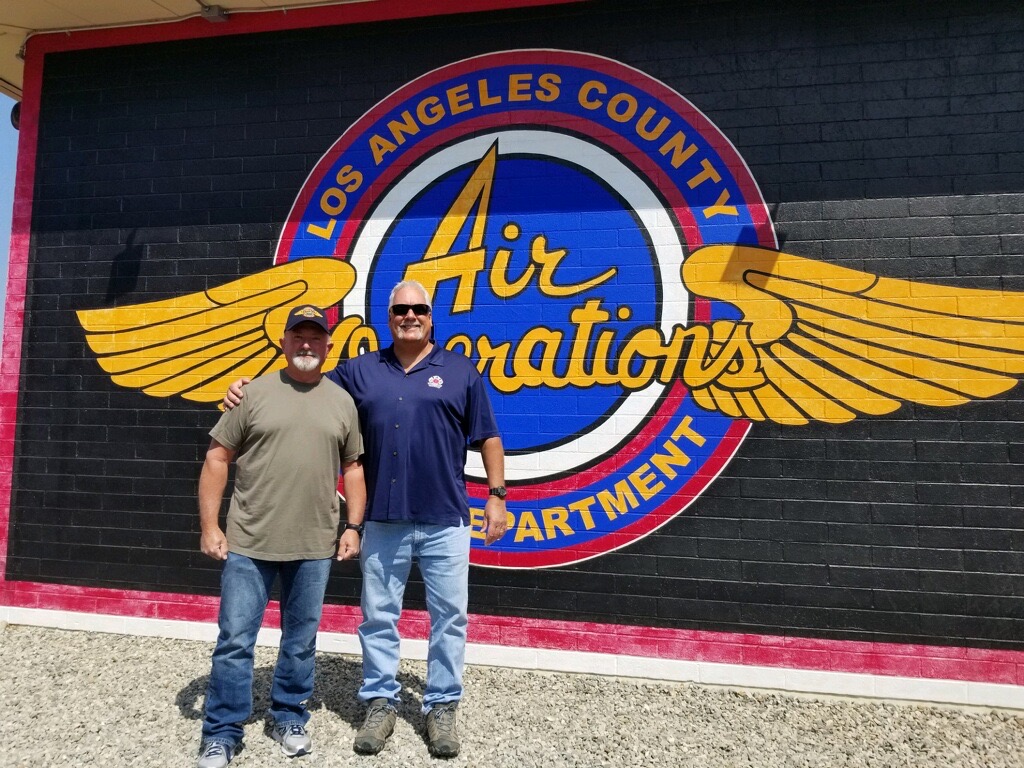 FRIDAY

UPDATE

ON CONDITIONS

Sisters & Brothers,

NEGOTIATIONS

Local 1014 Bargaining Teams continue to work to get an agreement on both a salary Memorandum of Understanding (MOU) and a fringe benefits MOU. All County bargaining units with the exception of Local 1014 have accepted a one-year no changes MOU which ends this December for public safety units. Local 1014 is handling our table on a month-to-month extension as we discuss important items like Plan C equity, retiree medical trust and more.

The Coalition of County Unions (CCU) is awaiting the County's official answer to our last proposal which provides increases in medical, dental, and vision premiums as well as COVID service funding. Stay tuned as we ramp up the pressure and leverage including consideration of formal impasse procedures where a mediator and arbitrator may enter into the bargaining table. We hope our discussions with the Board of Supervisors (BOS) and CEO will get the table back to a place where a fair deal can be struck.

STAFFING

We started this week with Recruit Class 164 at Del Valle. The continued pressure to run classes continues as we seek to fill the ranks. But we still have a long way to go to catch up. Local 1014 has already begun lobbying for funding and a commitment for five more classes in 2022.

Firefighter and Paramedic positions are in better shape with the constant hiring but the Engineers and Captains positions are still very concerning in percentage vacancies. The Engineers rank has the most significant and crisis numbers nearing 25% vacancy. We continue to meet with the staffing committee to find short-term solutions as we work to fill all ranks. We have regional recalls in place, temporary details of promoters and PMs to regions deficient in staffing or with high injury rate vacancies. Now we are trying to get aggressive in filling FFS positions in regions of extreme need. The FFS exam is in full swing and as we see those candidates successfully complete the exam, we have negotiated an acting detail for those who pass "as they pass" each day and week. Watch for an agreement to allow details of FF's who pass at their acceptance to FFS positions ASAP. There are details of an out-of-class bonus in the interim we will be filing on their behalf, and of course as soon as the list promulgates all will be promoted. They will be brought back 20 or so at a time for the Engineers academy and be provided access to 1A, 1B, and 1 C as they serve their 6-month probation.

We are also working with the Department to try and establish an acting engineer program in a one-time variance of the MOU to allow this if our numbers are still critically low in the Engineers rank. We have been very aggressive in pushing the Department to throw out the word "can't" and replaced it with "can" to solve our staffing crisis.

We know everyone will not agree with any plan outside of what "the Department has been doing" but these times require leadership and swift action to fix the numbers while providing the training and rating to hit the marks. In addition, the Staffing Committee will continue to meet with regard to ideas and or concepts that are either short-term or longer-term changes that might help control our days off vs. recall to duty and or ability to garner benefit time off. A lot of hours and work happening weekly on this very important item including the work on the real solutions and core problem.

SURFSIDE INCIDENT

Our Los Angeles County Fire Peer Support Team just returned from Miami and the Surfside Incident which continues to transition to a close. This was a heavy assignment where our peers along with peers from other states came together to help the USAR and Fire teams still working the "pile" searching for remains and personal objects. The rescuers were fatigued and filled with post-traumatic stress as with any incident of this magnitude involving mass casualties. This incident was personal for many on the scene who knew residents in the building and the work by the IAFF Peer Support Teams was critical in helping the members transition to the real world post-incident.

We will continue to keep the Miami members and the many rescue teams who came to help in our thoughts and prayers.

KELLY WOOD SERVICES

Long-time CPF President and former Modesto Union President Dan Terry and his lovely wife Lynda Terry came together with their immediate family and our CPF fire family to remember their young daughter Kelly Wood. Kelly passed away unexpectedly and left a hole in so many of our hearts. Kelly was the CPF's "mother of the band" and took great pride in handling all things CPF Pipes and Drums. She also served with the Fire Foundation in the operation and handling of our annual Firefighter Memorial in Sacramento. Dan Terry worked for a decade along with President Gillotte and the CPF Executive Board to pass legislation and get funding to establish the Memorial in Capital Park.

At the memorial, President Gillotte spoke and carried remarks on our members' behalf to the Terry family as we all gathered at the CPF Memorial with the Pipes and Drums to remember Kelly and celebrate not only her work, but her heart and soul. "Look for a Heart" somewhere as you move through your day and think of her. We love you Dan and Lynda.

FIRE FAMILY

More about our Fire Family! This past year many of our members and their families battled COVID-19. Tom Short one of our best and most experienced pilots was in a battle of battles with COVID-19 and in need of medicine only available in Phoenix. Dr. Kazan and Dr. Gupta called President Gillotte and the Executive Board asking if we knew anyone in Arizona that might help our brother. President Gillotte reached out to Phoenix Professional Firefighters Union Officer and Brother Fire Captain Brian Moore. Brother Moore hopped in his fire ride and picked up the package and got it to our Lyft driver who a few hours left it on Tom's porch. Long story short, a healthy and happy Tom Short is now enjoying life with his family.
Today Brian Moore along with his lovely wife Julie Moore, a Fire Chief in Arizona, and their daughter Recurrent Ocean Life Guard rolled into Air Ops today to meet Tom Short. Brian stayed with Joe and Anna Woyjec who let their daughter move in for a bit when she was competing and earned the Recurrent OL spot!

What a small world and a great example of our brotherhood and sisterhood. Our Fire Family is so strong in helping each other when we need it. Thanks to our Air Ops family for your love today for the Moores.

Stay safe and take care of each other.
In Solidarity,

President Dave Gillotte and the Local 1014 Executive Board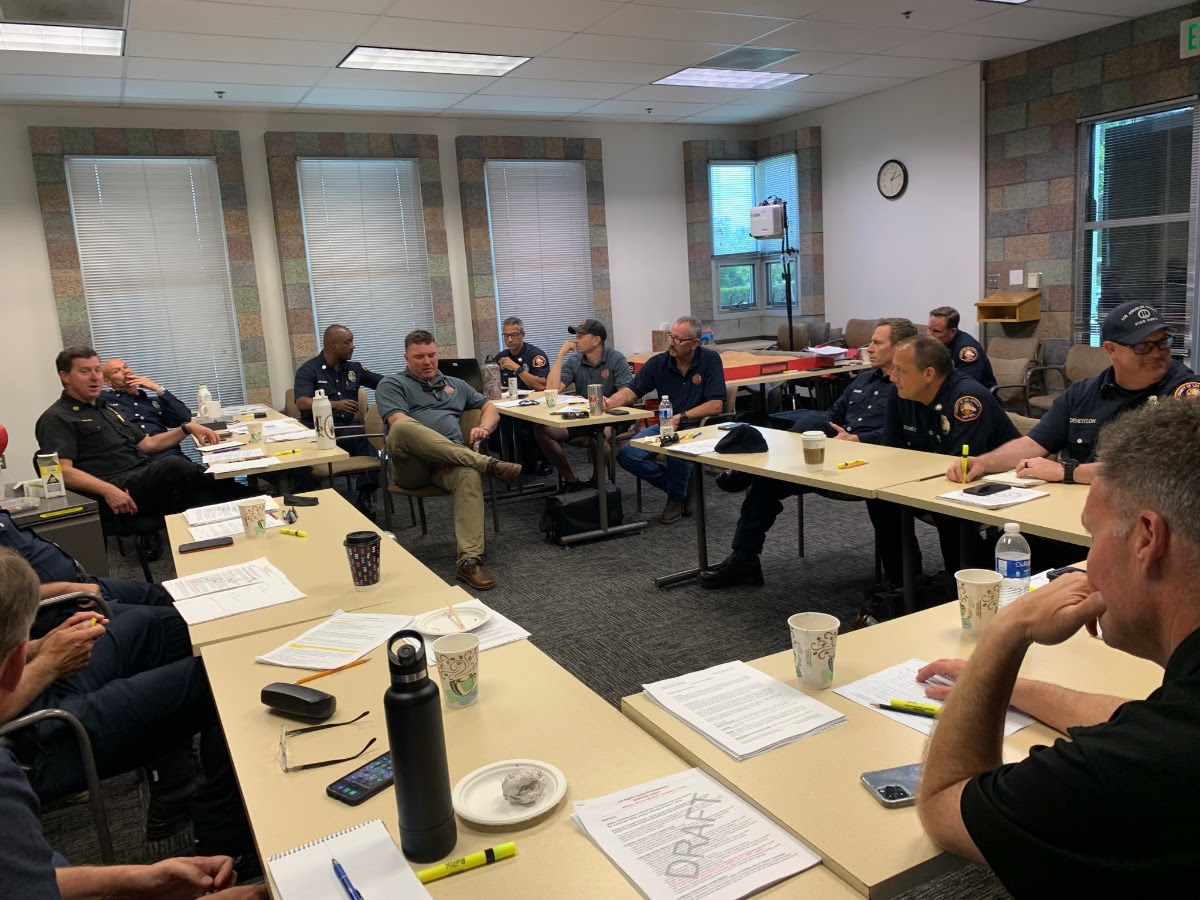 FRIDAY

UPDATE

Sisters & Brothers,
As our Firefighters and our fire families continue to heal and rebuild, we also continue with important work affecting our members and members throughout the nation.

The Surfside condo collapse in Miami has devastated the nation and our national fire family. As we learned of the loss of a Firefighter's daughter, our IAFF members continued working to rescue and recover the many lives lost. The work as one can imagine is horrific and stressful. Post-traumatic and cumulative stress are a major concern as this incident moves to the end of recovery efforts. Our Los Angeles County Fire Department Peer Support Team was called on once again to help and is on the ground in Miami to lead a team of IAFF Peers from across the nation to help close out the incident and start the healing.

We are proud to always answer the call especially in light of our own pain over the past few weeks. Thank you to Chief Osby for supporting the mission as he always does, and Fire Chiefs and Unions throughout the nation continue to model our approach to "mutual aid" for peer support. We will update you on their work as the week moves forward.
Click above to view testimony from Firefighter Nichole Notte has been working the Champlain Towers South condo collapse in Surfside, near Miami Beach, for weeks.
CCU Bargaining

Local 1014 along with the members of the Coalition of County Unions (CCU) has been meeting and bargaining with the County regarding our fringe benefits. We have two contracts we operate under, our salary contracts and our fringe benefits contract. The fringe contract expired on June 30, 2021 and bargaining has been in full swing as we work to get benefit levels set for 2022. We have met formally four times trading proposals and counter-proposals. The work primarily centers on costs of health care premiums and increases in coverage for insurance to include medical, dental, and vision. In addition, we are focused on Juneteenth as a nationally recognized holiday that we would like to capture for recognition at the County. We also are dealing with COVID reimbursement funds from the Federal Government and trying to capture our workers' service in the mix. The table broke down hard on Wednesday evening. This item is now set for the Board of Supervisors' (BOS) closed session on Tuesday, July 13, 2021. We will be applying pressure and educating the BOS and the CEO as we seek to settle a simple agreement. The County's short-term financial outlook is very good to support our proposals that are not only fundable but fair. Stay tuned and be prepared if we need your help to carry the message to the public or to the BOS at a meeting.
Bargaining Continues Between the Union and the Department

Last week we had the first of what promises to be regular and recurring meetings between Local 1014 and the Department to add ress issues regarding the Sierra Incident and also working condition items that were highlighted as a result.

We have made great progress in a short amount of time to get some things in place. "Team Building" will be a common theme as we work to restore camaraderie and teamwork to our fire stations, dispatch center, camps, forestry, fire prevention, and hazmat offices. Team Sports were reinstated after lengthy negotiations. While the Department remains hesitant about it in the long term, they recognize the short-term impact for our members. Please take care to treat this with respect.

Additionally, the tolling of online training except critical mandatory training and a return to in-person multi-company drilling has been a source of teamwork and team building for all our members as well as an opportunity to give back to the newer members of our Department in a way that is meaningful. "Captains Run Your Stations and BC's Support The Mission" is a top-down mantra that the Chief moved to support and we will continue to press that approach. It works.

We also have negotiated major operational administrative changes for oversight to critical work that has seen a disconnect between admin and operations, and while the movement is positive there is still work to be done and negotiations continue with the Fire Chief in this area. We thank the Chief for showing up to address our issues in a collaborative manner and the immediate product has been positive for us all. We also continue to remind all that the work is far from done, and with BOS involvement in partnership with Local 1014, accountability for continued work product.

Some of the most important issues to be addressed in a follow-up meeting are those relating to promotions and vacancies and the net effect on our members' days off. Sworn Chief Officers with 1014 Executive Board Members to address both long-term and short-term solutions for our staffing shortage.

First and foremost vacancies at all levels continue to be the primary cause of all things relating to recalls, and the inability to take benefit time. Constant hiring and promotions annually are the core fix to the problem. Specifically, the Engineers' rank is the most affected. The meeting concentrated on how to expedite the current Engineers test to translate into members in the seats with upfront training and follow-up engineer academies with 1A, 1B, and 1C elements. We have been pushing hard to have the Department in agreement with the Union to put in motion plans and tell DHR and Big County to make it work.

We have three major items we are addressing. First, we are working for an expedited appeal process on individuals who have an issue with one station of the practical exam but a certain level of standard on the remaining to be able to recapture the moment, reset and demonstrate competency in a retake of that event only. Usually, appeals for a variety of reasons are successful and months later we have retests. Director Pat Dolan along with Chief O Brien are working on this with a small fast-acting committee.

Second, we are also working on a process to allow immediate promotions and placement as soon as individuals successfully complete their practical exams. The goal is for all individuals who successfully complete the exam to be promoted in the fast possible time. This is outside the box thinking and completely foreign to the County but we are driving this hard with BOS help.

Finally, we want to evaluate the numbers of Engineer vacancies after all successful candidates are promoted and if the vacancy percentage remains critical, an acting firefighter specialist program will be proposed. The Engineer vacancy rate soars above 23% and needs immediate attention. The Captains list was set to expire and the remaining candidates were promoted before the list expired. While this adds to the vacancy rate for Engineers, it had been done with regard to the list expiration and also in combination with the aforementioned Engineers exam variances to expedite promotions.

We can ill afford to move slow on this and in fact, the Captains list is now used up and a Captains Exam process in motion that will also require steps to expedite the exam and the appeals and promotions as Captains also hover near 21% vacancy rate. The FF and PM positions while much more stable, also require a plan for constant hiring through 2021 and into 2022 and we negotiated sworn chief oversight with BOS involvement to mandate a plan for annual testing and promotions. Our testing cadre has come up with a few very good ideas that center on rapid testing. Current procedures take too much time and in fact, are never consistently ready with lists. This is a work in progress but rest assured we are negotiating an overhaul for how the Department approaches entry-level testing and promotional processes. The Chief took responsibility for this issue and has pulled in the best from the sworn chief ranks and union ranks with subject matter experts to craft a plan that will work. Stay tuned.

Short-term "bandaid" staffing solutions have been flooding in and a body of work that was already in progress continues to be negotiated and discussed with Chief Deputy of Operations Pena, Chief O Brien and Union Vice Presidents Lew Currier and Kurt Kobler. The meeting was intense and follow-up work will continue this week for possible agreement on several items.

The Department has been provided all information with details for logistics, operational concerns, and approval of a 48/96 One Year Trial Shift Schedule Change. This item remains one of the most majority supported tools to improve schedule control even with vacancies. President Gillotte spoke with the Chief today. He is diligently considering all aspects of the proposal and is set to respond back next Monday or Tuesday.

Finally, workers' compensation injury vacancies are also part of the problem plaguing our staffing issues, and we have begun meeting to address this issue that will require much work on its own to correct course. At the state level, Local 1014, along with our partners in the CPF are lobbying SB 335 which is a state bill seeking to address ongoing problems with presumptive workers' compensation injuries being unreasonable denied and treatment being withheld. The bill seeks to impose deeper penalties on employers and TPA's faces significant opposition from employer and TPA administrator organizations that seek to continue practices that result in delay or denial of our members' claims.

It is imperative that we incentivize the TPA's and employers to review these claims in good faith and reach well-reasoned and substantiated decisions for acceptance or denial of a claim. We are a self-funded organization and cost savings with regard to backfill and medical costs will be realized as we also get our members treated and back to work in a more timely manner. This bill is set for the Insurance Committee on Tuesday, July 13, 2021 and President Gillotte is heading to Sacramento to weigh in with our LA County Legislators to move this out of committee and forward in the legislative process. This will aid our work at the County and Department level.

Fire Family Team Building Continues

Please send us your pictures and stories of fire station life including team sports, line up, drills, and more that reflect how positive leaders' intent can be in our stations.
Pictured above: Avalon Fire, Baywatch, and LACoFD members training on ropes and rigging for stretcher evolutions often used on Catalina Island. In the words of Baywatch Avalon Boat Captain and former LACOLA Board member, "Training should be not only based on what we do, but it should be fun again". These are true words as we move back to physical training and multi-company drills that feed more than just our skill levels.
In solidarity and strength, as we continue to work on important issues affecting our members' and our families' lives.
In Solidarity,

President Dave Gillotte and the Local 1014 Executive Board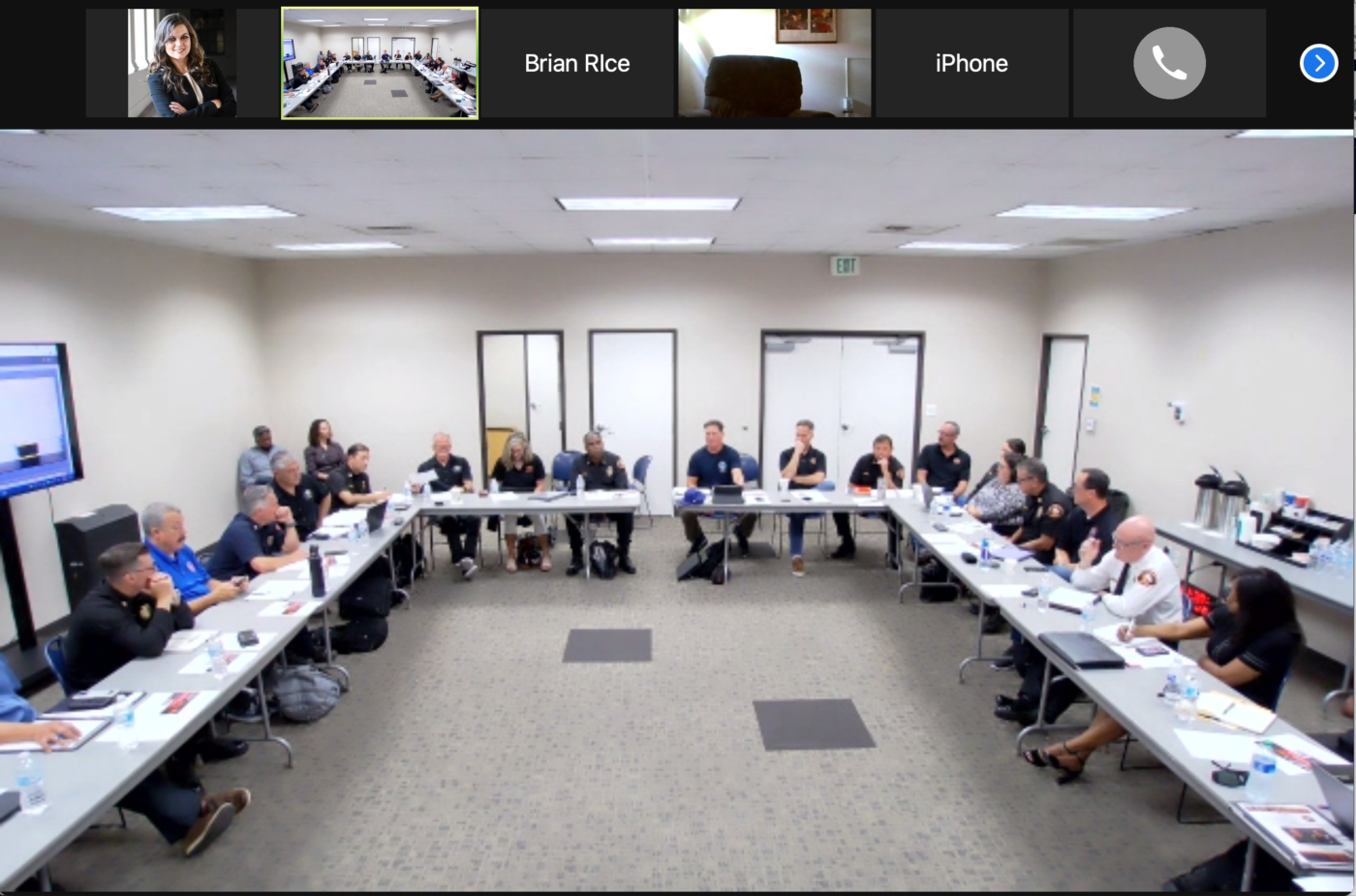 FRIDAY UPDATE

Sisters & Brothers,

Our Los Angeles County Firefighters will never be alone because we have each other. This week we once again proved how resilient and strong we are as a fire family when we work together to heal.

We have traveled through shock, anger, and grief; now we are moving forward with hope. We are working to repair and rebuild the LA County Fire Department. We will once again shine as the premier and most sought-after fire department in the country with the best firefighters and fire personnel serving the citizens of LA County.

We have negotiated some simple but powerful tools to get moving in the right direction with much more to be done. Sports are back, no online training for 90 days, no more EVOC training, Chief Breshears and Chief Marrone together with Chief Chapman are taking the helm of entry-level testing, promotional testing, and training to set the gold standard and push big county back when they infringe on the quality of process or candidate. Additionally, we worked with the Supervisors Kathryn Barger and Janice Hahn to pass a motion that will ensure action on a variety of behavioral health, working conditions, and leadership items with a 30-day report back to the Board of Supervisors. Local 1014 has also continued to engage the Fire Chief and Executive Staff to negotiate more changes to staffing, promotion, and leadership items.

LABOR-MANAGEMENT MEETING JULY 1, 2021

Local 1014 along with the California Professional Firefighters (CPF) and the International Association of Fire Fighters (IAFF) hosted a meeting to continue working to get our Department back where it needs it to be. The Fire Chief showed up committed and engaged with his Executive Team to work. Local 1014 hosted an AAR on the Sierra Incident with Peer Support, Chaplains and family liaison teams, MMT, Operations, Union, and Management to follow up on recommendations on working conditions, leadership, training, and staffing.
The meeting was not an easy meeting and had some intense moments. In the words of President Gillotte and the Executive Board, "words alone, or plans will not suffice... only ACTIONS and deliverable work product will be acceptable for all who we serve in our leadership roles." The Fire Chief committed to working with all to get things done.

At the meeting, we reviewed items in the Board of Supervisors' (BOS) motion regarding behavioral health. We also conducted a deep dive into working condition items and filling vacancies in all ranks. We are crafting a plan for entry-level and promotional testing with 3 to 4 classes annually, medic drawdown from FF, BC, Captain and FFS promotional exams every year with periodic, perhaps quarterly, promotions and training for the newly promoted. Filling our vacancies for FFS is the most critical need right not and a current exam is in progress. Outside the box ideas are in play including an FFS acting program one time to help with the vacancies. We are also working to promote the FFS as soon as they pass the practical in weekly groups until we finish the process and all successful candidates are promoted.

Additionally, instead of a long-drawn-out appeal process, Director Pat Dolan and his team are working with Chiefs O'Brien, Breshears and Marrone to streamline a retest process for the practical portion of the exam. Nationally there are many departments who have moved to this and we know this will allow some to show their skill and move forward. Furthermore, the Labor / Management Staffing Committee with the Acting Chief Deputy of Operations at the management helm for the first time will meet this month to work on recall relief ideas and any other items in the mix. Local 1014 will keep the pressure on entry-level testing, hiring, and regular promotional exams, because no matter what schedule we are on, or what recall or staffing rules we have, no solution will fix the recall numbers in volume beyond full staffing. We will keep you posted as we move forward on these issues.

Finally, we are continuing progress on the members-voted 48/96 trial shift schedule proposal. The Department has had presentations, data, logistical information, and the "vote". Now more than ever before should be when we try. Next week we will have the official Department position on this item. Stay tuned. We are also vetting leadership, conflict resolution, and management training programs that fit so that our members have the tools to use when conflict or disorder hits.

We want to thank the Fire Chief and his Executive Team for joining President Gillotte and the 1014 Executive Board, Supervisor Barger's Justice Deputy Christina Mesesan, President Brian Rice of CPF, and 10th District VP Steve Gilman from the IAFF along with subject matter experts and the Peer Support, Chaplain, MMT, RTW, and staff to work on the issues that are going to change our work environment for the better.

CAPTAINS RUN YOUR STATIONS; BC'S EMPOWER AND SUPPORT THE TEAM

TEAM-BUILDING is the word we are going to use from now on. Teamwork, compassion and behavioral and physical health through training. Sports, physical drilling, in-person training, and station life with family and multi-company love with everything we do is where we are going. Companies are back to having a little fun with lineup, workout, hose lays, ladders going up, and FGS being taught.
Captain Gillotte's Engine 9, Engine 16 and Squad 16 fought two commercial building fires in their backyard before noon and then hit the pickleball court. Truck 164, Engine 164 and Squad 164 were throwing ladders and putting up the stick on little Alameda under Captain Johnny Ahten's careful watch. This is what station life is meant to look like. Please send us your pictures of station life, drills, and activities that show "TEAM-BUILDING" as we want to share our successes in station life.

PEER SUPPORT QUARTERLY TRAINING IN PERSON

Our Peer Support Team along with our Chaplains convened for an in-person quarterly training for the first time in over a year. Retired Fire Captain Joe Woyjec joined the peer meeting and together with President Gilotte shared some important insights and words prior to the anniversary of Granite Mountain Hotshots.
At the training, peers reviewed the response to the Sierra Incident and the ongoing work needed to help repair our fire family. Jake Wendell reported on our Peer Support Dog Program and we heard from Kristine Thompson who coordinated our outside agency peer response. Our Peer Support Team is one of the best in the world. We are used to being shipped out to help others with major impact incidents, but this time it was us who needed the help. Dr. Steve Froehlich was formally introduced to our team and our Department. Local 1014 hired Dr. Steve to work as our lead culturally competent clinician and work is in progress to make our program even better and secure additional behavioral health resources.

CLASS 162 GRADUATES WHILE 163 IN PROGRESS AND 164 SLATED FOR JULY 15
Proud parents, siblings, and even second-generation firefighters came together today as Recruit Class 162 graduated and new boot firefighters hit the streets filling vacancies and joining our team to serve others. Congratulations to all who completed the grueling program to get their badge pinned today. We will repair, recover and rebuild and class 162 is a sign of just such resiliency and solidarity in our Fire Family.


START WHERE YOU STAND, YOU ARE NEVER ALONE, AND YOU NEVER WILL BE.
In Solidarity,

President Dave Gillotte and the Local 1014 Executive Board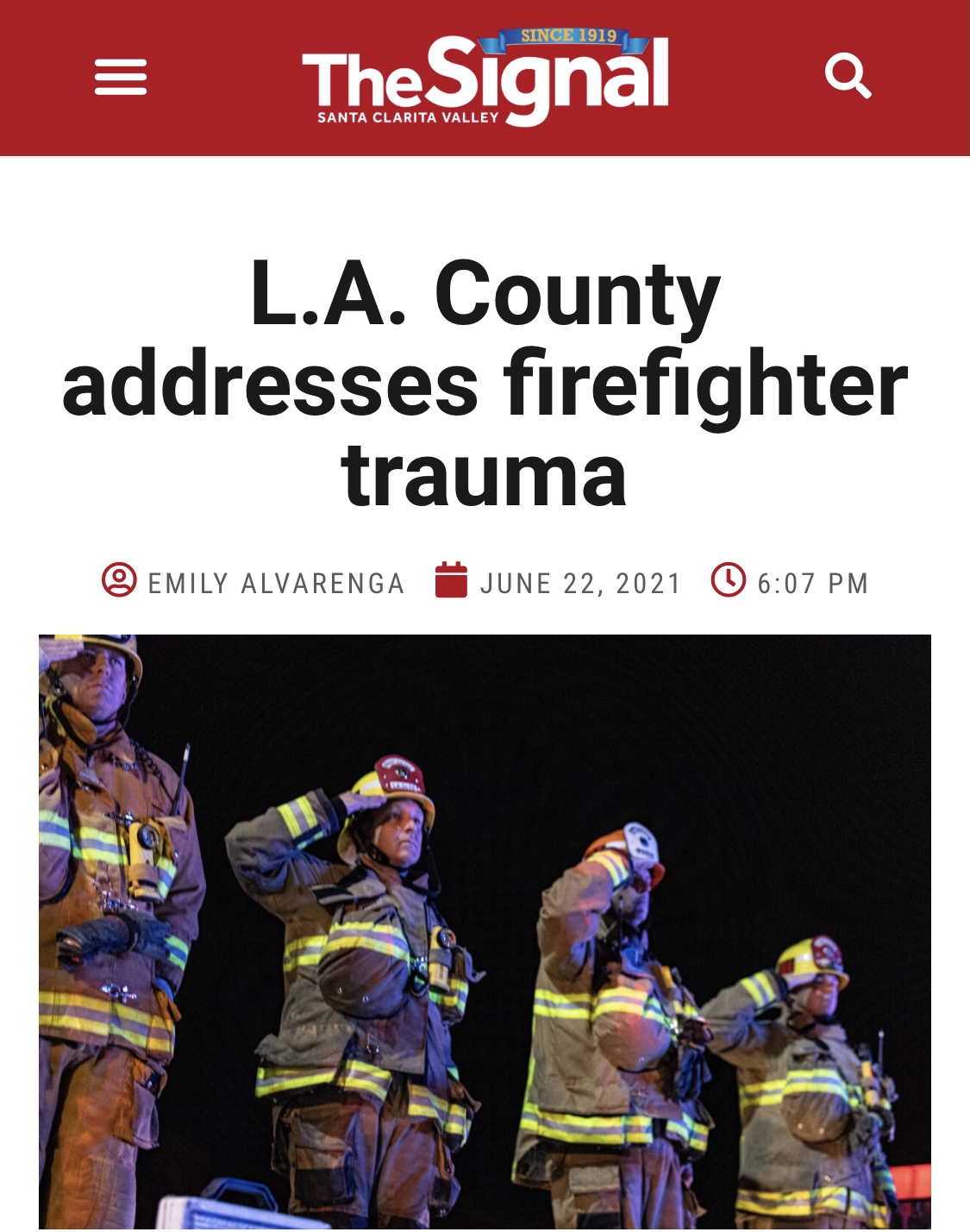 FRIDAY UPDATE

Sisters & Brothers,

While last week marked a week of healing and family, this week we return to the business of making real lasting changes in our behavioral health program and working conditions for our members.
Click above to read the full story.

This past Tuesday was a busy day for Local 1014 in partnership with the Los Angeles County Board of Supervisors (BOS). Supervisor Kathryn Barger (District 5 representing the North Ops Region) and Supervisor Janice Hahn (District 4 representing Central Ops Region) co-authored a motion to address behavioral health, peer support resources, and working condition accountability for Department management.

The motion is a continuation of the 2018 work between Local 1014 and the BOS on peer support and behavioral health relating to firefighter suicide. The current motion is designed to enforce action to increase behavioral health tools, improve working conditions including staffing and help bridge the disconnect between the Department Administration and Operations.

The motion, which President Gillotte and the Local 1014 Executive Board helped craft, contains continued vigilance for suicide prevention and awareness, increased behavioral health peer support resources and best practices, and increases accountability. Additionally, the motion:
Defines the Peer Support and Clinician Team
Evaluates existing workers compensation treatment tools
Works to secure workers compensation and health insurance coverage in a coordinated manner for behavioral health visits to 24 visits annually
Develops a plan to offer Department-funded mental health visits to employees and their immediate families with vetted culturally competent clinicians
Asks for the Department to work with LACERA to provide peer support and clinician support to retirees coordinated through the PEER support program.
Directs Department to reduce staff recall due to vacancies and injury vacancies by at least 50% by March 1, 2022.
Evaluate the Department's Grievance process to provide timely and safe harbor for investigations, manager issues, other employee issues.
Your Union will be a driving force to help make changes and restore the connection between Admin and the Field. This is key in any and all actions going forward to improve working conditions and items affecting our work life.

Tuesday was a powerful day. In his testimony, President Gillotte called for a 30-day report back with ongoing reports instead of the 60 days as originally proposed. The co-authors took the friendly amendment and wrote it into the motion which passed unanimously and serves not only as a start but a mandate for the Fire Chief and his staff's work.

"I am going to be working week after week after week to make sure this is followed through because, on my watch, I am not going to have something like this happen again...The credit goes to Dave Gillotte and Local 1014, they have been pushing this narrative quite hard… The Union actually was the first to move on hiring (a psychologist) because it was not moving quick enough."
-Supervisor Kathryn Barger

"Our Fire Department employees have told us that they need support from peers, and they need mental health clinicians who understand what they are going through…thank you, so much, to Dave Gillotte and Local 1014 for all your help with this motion, thank you for being so strong during this tragic time and being there for all of your rank and file firefighters…"
-Supervisor Janice Hahn

"As a State Legislator, I served on the Labor Committee my entire 10 years there, this isn't the first time this issue has come forward, not only through 1014 who had legislation before the legislature, but correctional officers, law enforcement, and firefighters up and down the entire state who have really begun to come forward and acknowledge the trauma they experience in doing their day-to-day jobs and how we, as government, their employers, must acknowledge that and provide them with protection and safe options to confidentially seek help and service."
-Supervisor Holly Mitchell

Click above to listen to the audio of President Gillotte's testimony at the LACounty Board of Supervisors.
"The selfless efforts of our first responders takes an emotional and mental toll, not only on those placing themselves on the frontlines, but also on their families," said county Supervisor Kathryn Barger, whose 5th District includes the Santa Clarita Valley.

Through the pandemic, many firefighters were separated from their families as they worked increased hours and multiple shifts, Barger noted.

"As the county begins to reopen and the trauma our first responders have experienced over the past 18 months will be realized, it is imperative that we take action now to provide them with the support and care they need, just as they provided us with the support and care we needed during this pandemic," Barger added.
(Click above to read full story)
We will be embedded and actively driving the work from the Department for these items. We believe a true labor/management work product will have the best result for our members. If that does not happen, then we will work through our BOS partners to get it done. We expect swift and meaningful action from the Department and we will be following up on each and every item.

Today we also followed up with the Fire Chief on our outstanding working condition items. Effective July 1, 2021, sports for the purpose of team building and camaraderie will be released officially this afternoon with the details of the operations policy to be in place prior to July 1. In addition, NO ONLINE TRAINING except any emergent items dealing with EMT and PM certifications and licenses for 90 days! This will go out in the message from the Department making that "official." We are also working behind the scenes to ensure the programming ceases to populate material and that EVOC is removed from any and all systems.

Additionally, in negotiations with the Fire Chief, President Gillotte garnered an agreement to appoint a Sworn Chief Officer to oversee the Exam Unit inclusive of entry-level exams, promotional exams with layering into training to ensure operational needs are included in the plan. Furthermore, HR and the Exam Staff will report directly to this Chief and will be a Direct report back to the Fire Chief. We thank the Chief for hearing our needs and the needs of the membership on this particularly important item that affects staffing shortages in the most dramatic and long-term manner. More on this as we get that appointment set and a 30-day turnaround on a plan for hiring and promotions annually.

There is much more in motion with the BOS, the Department, and at the State level with regard to that need to be addressed with a sense of urgency following the events of June 1st. We must look at any and all issues with regard to behavioral health and working conditions to be better. We continue to meet almost daily with the Department and the BOS to secure the needed changes.

As we said to our elected Board of Supervisors, our members never complain, they come to work to get it done bravely and proudly but that doesn't mean they don't need support and tools to carry out this mission of protecting our communities.

In Solidarity,

President Dave Gillotte and the Local 1014 Executive Board

Sisters & Brothers,

Happy Father's Day to all our Fire Family! Today is the day we celebrate our dads, fathers, stepfathers, and mentors both those that are with us and those that have passed on.

This year we were reminded that some of our Fire Family will need some help from us, the extended family. Please keep Brother Carlon's girls, Joslyn, Brynn, and Bree in your hearts and all our kids who have lost a father. Take a moment to send a text, call or reach out and let them know they are loved.

FIRE FAMILY...

Fire Family is something we are going to say more and something we are going to do more. Yesterday we converged on Santa Clarita to take time and be that Fire Family.

Over 300 LA County Fire members took time to get together and not only begin to heal but to talk and hang out like family. Local 1014 and the Department through our wonderful Peer Support Team sponsored a day of healing and fun for all. We had music, games, balloon animals, coloring and crafts, good barbecue, Kana Shave Ice, and even an old-school water balloon fight!

Special thanks to Long Beach Fire Fighters Local 372 for grilling up so much good BBQ. We had our LACOFD leaders like Vince Pena, Jon O Brien, and Dennis Breshears, and members from Dispatch, Forestry, Health HazMat, FSA, Camps, Air Operations, and office and support staff. Benefit and Welfare was also there and is always so supportive of our Labor Management Peer Support Program, as well as our LACOFD Fire Wives. We also want to thank the amazing staff at California Professional Firefighters for supporting this event in every way.

Each and every one of us in the words of President Dave Gillotte and Chief Deputy of Operations Vince Pena are "just humans in need of human contact, friends and family love" and that's exactly what happened yesterday.

While the water balloon fights, baseball and good music allowed our families to sit and reconnect, it was the conversations that were the highlight. We heard so many of our families say ''We need to do this more'' and they are right.

Let's encourage and sponsor smaller station or battalion events going forward. Get those river trips or pool parties together. Go to the beach and mountains together. Give each other the support we so desperately need.

Our army of trained Peers Support Team members together with Dr. Steve, Dr. Karl, and the Windells had conversations that began the healing for many members. In fact, some of the best peer support for our families came from our Peer Support Comfort Dogs, Milo and Echo.

We are far from done. We have been reminded of the importance of each other and the Fire Family support that needs to be a constant focus of our collective time both in and outside of the stations.

Thank you to all who worked so hard to make this day of healing and love for our Fire Families a reality and thank you to all the Fire Unions and Departments that we worked to get into our stations to cover so we could bring a week to reset to those impacted the most by the incident. Both stations in Battalion 22 and individuals from other key stations were ''automatically'' off. We heard from so many that if it wasn't automatic they likely would not have taken the days off and they really needed this reset. We are always learning how to heal from trauma and the family day and reset will likely become a California peer support standard for all.

Take care today and again, Happy Father's Day to all. Today please take time to reach out to someone who might need that "Fire Family" support.
With Love and Solidarity,

President Dave Gillotte and the Local 1014 Executive Board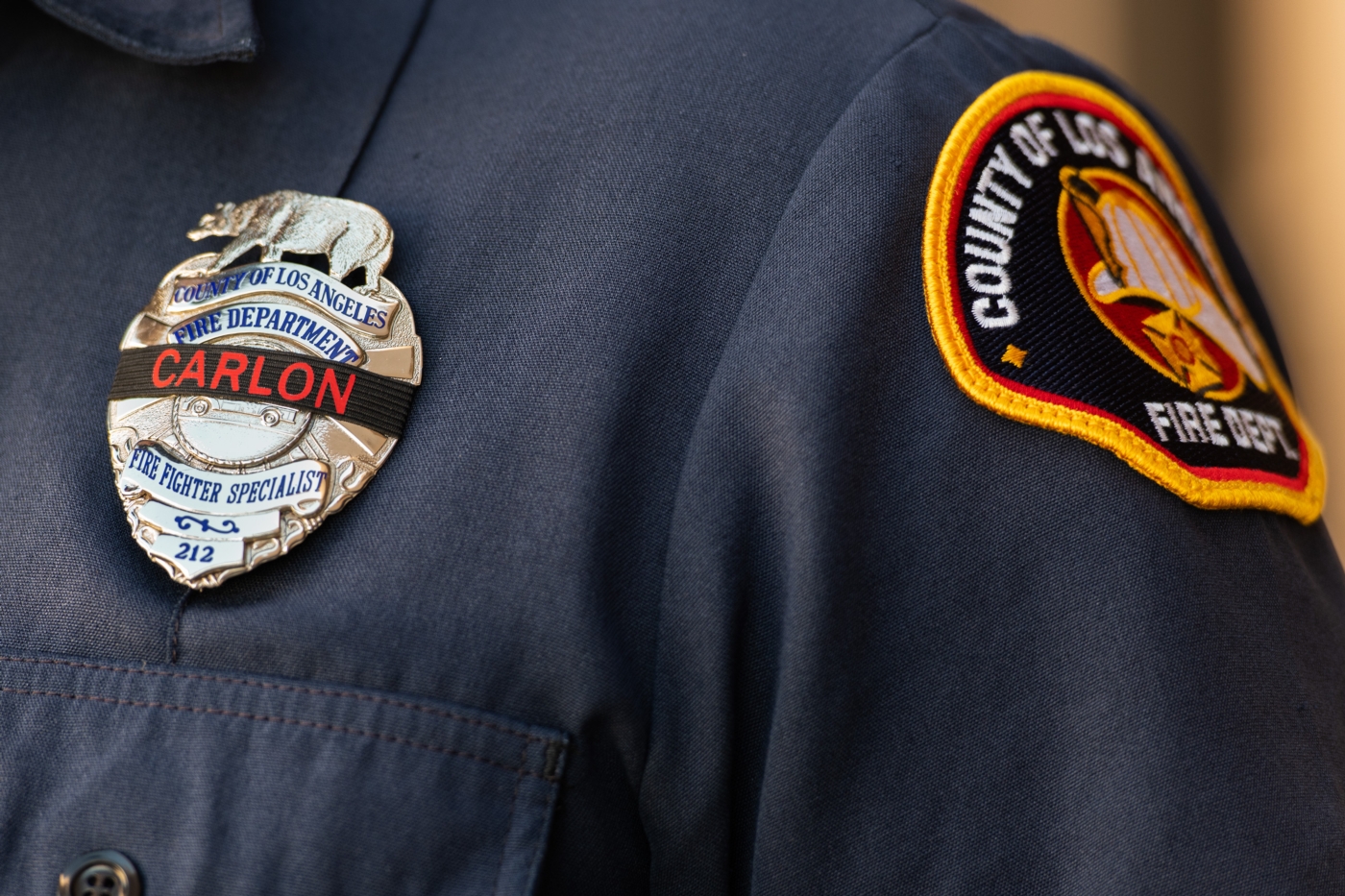 FRIDAY UPDATE

Sisters & Brothers,

Yesterday was an amazing day of celebration of Tory Carlon's Life. Tomorrow, we will be supporting our Fire Family and continuing the healing and hope. We look forward to time spent together and we ask you to keep the Carlons, the Sandovals in your prayers, and all Firefighters and their families who are trying to heal and turn grief into hope.

While we want to be able to focus on healing and celebrating the life of a wonderful family man, and support for the Sandovals and those who need it, we also want to provide an update to you, our members, on the events of the past few weeks and what your Union is doing to help create better working conditions for our members and prevent this from ever happening again.

The past two weeks Local 1014 resurrected negotiations on staffing and began negotiating with the Department on short-term and medium-term solutions as we set a course to long-term improvements to our working conditions. While this incident is exceptional in many ways, there are certain inescapable job-related items that are highlighted as a result. We continue to work to provide some solutions to help with staffing and station working conditions.

TOWN HALL MEETING




While we met with the Department immediately following the incident to begin negotiating changes, on June 12th the Department hosted a "Town Hall" meeting with the Union to hear thoughts and issues that are heavy on our minds during this time. The town hall provided a forum for members to express their thoughts, concerns, and frustrations to the Fire Chief and to the Union as well. Members spoke to issues that are affecting their working conditions in a negative way.

BOS ACCOUNTABILITY SUPPORT

The Union invited Supervisor Kathryn Barger. She came to hear directly and take issues back to the Board of Supervisors. Together with Supervisor Janice Hahn, Supervisor Barger is working with Local 1014 on a motion to help effect some real change related to behavioral health and staffing. We thank her for her continued support and love of our membership. We know that with them on our side we will make real change in our Department. They care deeply about our organization and our people.

Our job in so many ways is an amazing place to work for pay, benefits, and retirement. We recognized the work on legislation and state level action for cancer presumption, peer support resources, post-traumatic stress presumption, health and safety laws, and more. There is not one ungrateful member of our Department and everyone had perspective on the great things we have attained and how we can take care of our families financially and more.

Having said that, we have a lot that we can do to improve life for our members. At the town hall, we focused on areas we can improve like working conditions items and leadership of the Department, hiring and promotions, staffing shortages, lack of tools for camaraderie and team building, disconnect between the administrative side of our Department and the Rank and File, and a general feeling of lack of direction in where we go from here.




NEGOTIATED CHANGES TO HELP US HEAL

During the meeting, the Union brought up a number of items we have been working on these past couple of weeks. We believe that the immediate implementation of these items will alleviate some of the stress on our members. First, we have an agreement on bringing back team sports! We negotiated a new sports policy that will take effect July 1st. Second, with the lifting of the State order on June 15, we can bring our families back into the firehouses and begin to get back to our way of life pre-COVID.

In addition, the Union brought up the issue of online training and the stress and anxiety caused by the volume of online training and the inefficiency of the systems. This stressor has an impact on our whole shift and provide care to the citizens we serve. The Chief agreed to "toll" all non-essential online training for 90 days, and work to remove EVOC training. This training is often in conflict with other training and doesn't work well on the system it runs on. Frustrating is an understatement when referring to online training. The Department seemed to not understand the level of dysfunction of our systems and how much that drives workplace anxiety and frustration. This was yet another instance that highlighted the disconnect between management and the rank and file. We will continue to work to permanently change this system and move to more in-person training. A systems analyst will be included in the revamp.

Another issue discussed was the lack of understanding and effort from HR to have promotional exams on schedule and every year, not in the middle of brush season. At our request, the Chief agreed to bring in a sworn chief to head up exams and to have a plan in 30 days for exams every year between February and April. This is a huge victory for getting promotions back on schedule and always having names on the list. The entry-level hiring will remain in full swing with seven classes this year and likely five next year. The only way staffing issues can be normalized is to have FULL STAFFING in all ranks.
Staffing remains the number one issue to tackle for working conditions and due to the Department's lack of promotional testing and readiness, we find ourselves in a shortage of Engineers more than any other rank. The recent exam had 150 applicants. This will not net the number of Engineers we need to fill the nearly 200 vacancies. We are getting outside the box with a plan to reset the Engineer ranks especially the vacancies in the North region. This very progressive and problem-solving plan will also join the continued temporary regional recall plan and detail plan to fill vacancies in battalions with higher percentage vacancies in various ranks.

We have negotiated a one-time side letter agreement to the MOU to create an In-Service Acting Engineer position. The candidates will be selected by seniority only, be given an in-service training on the front end, and be placed into Engineer positions. They will be required to complete an Engineer Task Book with elements of Driver Operator 1A, 1B, and 1C as well as other County Engineer items. All-time will be counted towards AP category items in FFS sections, and the individuals must satisfactorily complete the 6-month probation. Upon successful completion of both, the candidate will be promoted to Engineer. The Acting FFS will earn bottom step FFS pay, and PM's will earn the step of FFS pay to not lose salary. The FFS exam will continue and run concurrently, and candidates taking the exam may also be selected within the seniority draw to work as Acting FFS. The Exam candidates will have priority to be promoted as soon as the list is promulgated.

We encourage all senior Firefighters and those competing in the Firefighter Specialist Exam to watch for the announcement and if motivated to step up to the next rank take advantage of this one-time in-service promotional opportunity. This is a very radical way to reset the numbers between Firefighters, Paramedics, and Captains. We cannot catch up with the current testing situation and look forward to the annual testing plan to stay on schedule going forward. Good luck to all.
"I WANT MY CAPTAINS TO RUN THEIR STATIONS"

This work is only the beginning of the change within management we feel is needed to reconnect to the needs of the rank and file. The Fire Chief said at the town hall, "I want my Captains to run their stations." We agree completely and ask our rank and file leaders to follow that order expressly.

Start line up with talks of how we can help each other out. Take care of the overtimer working to help out by not having them be the cook or on the squad. Encourage going available to help those in need of days off. Make sports and workouts a key and important part of the day, a priority not a luxury. Get out and drill in person and get away from the online work for the next 90 days. Ensure that at least one meal per day but both if you can be "organized mess" and play cards for dishes or throw the football at the trash can. Work hard to set the tone for taking care of each other. It's free and can be implemented immediately with all Captains moving there and all BC's supporting the plan.

BOS MOTION TUESDAY JUNE 22ND

In closing, know that accountability for Department Management, how we change our staffing and working conditions will be outside the Fire Chief and Executive Staff table every bit as much as at that table. We have reached out to the BOS for help to focus actions from management to bring about the policy and support we need.

On Tuesday, June 22nd, a motion by Supervisor Barger and cosponsored by Supervisor Hahn will be heard. This motion will address Behavioral Health and working conditions items including staffing and workers compensation. We will seek support for the motion and desire open and honest discussion on these issues with the Chief and the Department as we move them forward. We will keep you posted as this progresses. We would like to thank the Supervisors for being on the ground with us from moment one and recognizing that both of them have personal and powerful connections to LA County Fire and our Local 1014 Members.
With Love and Solidarity,

President Dave Gillotte and the Local 1014 Executive Board
Article Archives:
Next of 764 articles