Article Archives:
Next of 752 articles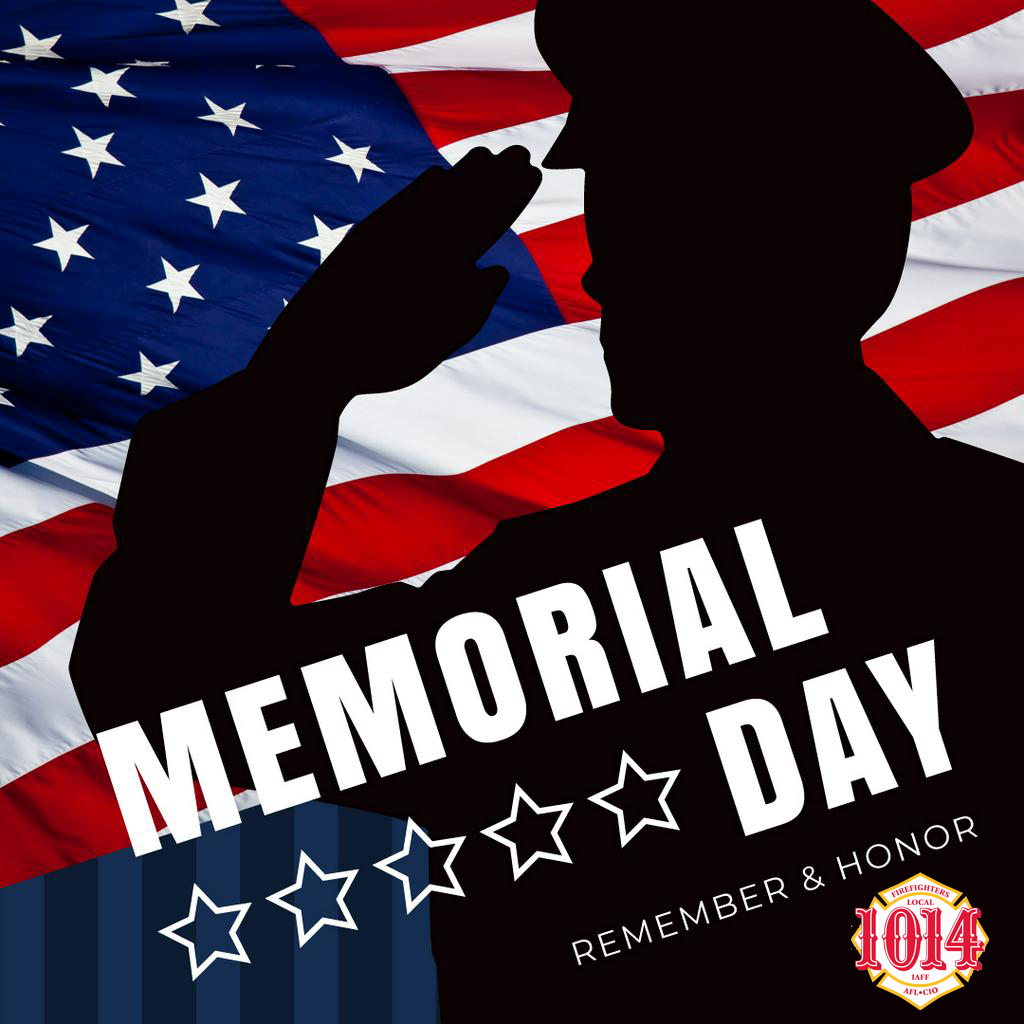 FRIDAY UPDATE

Sisters & Brothers,

This week, we learned of the tragic events in San Jose. We are shocked and saddened by the horrific shooting which took place at a VTA Union meeting. We stand with our brothers and sisters in Labor as they mourn the nine dead this week in this senseless tragedy.

Our thoughts as prayers are with their family, friends, and our Union brothers and sisters at the Amalgamated Transit Union (ATU) Local 256. We are working to send our LACOFD Peer Support Team to assist in the critical incident response for both the victims' families and the first responders on this incident.

PERFORMANCE NET UPDATE

As previously mentioned in past Friday Updates, Local 1014 is trying to get out ahead of potential issues in regards to The Performance Net-based annual performance evaluations and future promotional candidates for Captain and Battalion Chief, as it pertains to the Appraisal of Promotability (Form 574.1). As it is right now, The Performance Net model does not transfer over very well with how the AP is formatted for Captain and Battalion Chief, especially as it pertains to Work Activities the candidate has done throughout the rating period.

Last month, Directors Pat Dolan and Jason Cervantes met with members of the Executive Staff, DHR, and the Exam Unit to start the process of modifying The Performance Net PE model to be more in line with how the AP Work Activities are worded and to make sure all the Work Activities can be included in The Performance Net categories seamlessly. As it is right now, that isn't how it is, and Local 1014 is trying to make sure all future promotional candidates will be able to correctly document where their Work Activities should be placed.

Deputy Chief Chris Anderson and his staff, along with members of ISD and IT, have agreed to help include language from our AP Form 574.1, and the Work Activities in particular, in The Performance Net PE forms for all levels, from Firefighter through Captain, so that supervisors who are writing performance evaluations for their subordinates, can properly document the work their subordinates have done, and more importantly, get the credit they so rightful earned. Remember, Captain's and Battalion Chief's, this documentation is vital when your subordinates are trying to promote, and they are using their PE's as their documentation.

This is still a work in progress, and probably will not take effect until the testing cycle for 2022, so in the meantime, do your best when filling out your annual Performance Evaluations for your subordinates. Their promotion could be riding on how you document their work.
Memorial Day

Finally, as we commemorate Memorial Day this weekend, please take time to remember those who have sacrificed to protect our way of life. Please join the entire Local 1014 Executive Board as we pause this Memorial Day to reflect and remember all of the military personnel who have served or are serving our great Country. In all branches of service, Americans have proudly sacrificed so much to make America the greatest Country in the world. It is important to remember those who have given their all so that we may prosper and have the freedoms we enjoy.
We would also like to once again take a moment to remind everyone to celebrate responsibly this holiday. If you make a mistake and have too much to drink, think you might have impairment from drinking, or if you know you will be having a few and be over the limit, DON'T DRIVE. Also, be mindful of distracted driving activities like texting. We want all our members and their families to celebrate safely this holiday and enjoy a well-earned break.

Thank you to all our 1014 members who will be on the line during this holiday protecting and serving our citizens in Los Angeles County.

Stay safe and have a great weekend.
In Solidarity,

President Dave Gillotte and the Local 1014 Executive Board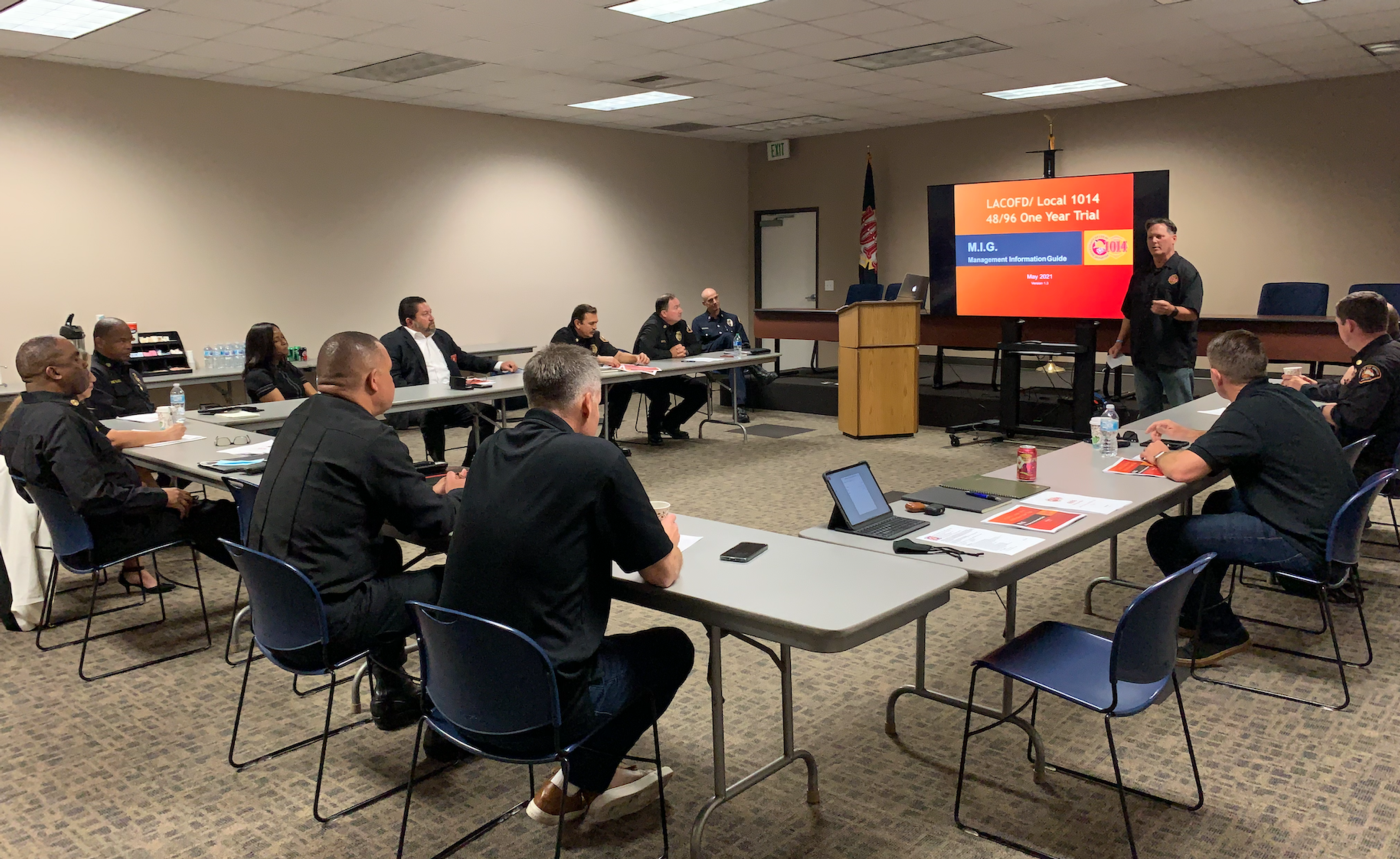 FRIDAY UPDATE

Sisters & Brothers,

This week, we again saw what brotherhood and sisterhood looks like for our 1014 family. Time and time again our membership comes together to lean on each other and into each other in times of need. Local 1014 members, Chief Officers, Vista Firefighters Local 4107, friends, and family all stood beside our Brother John Tuck and Sister Christy Tuck and their extended family to remember Nick Tuck and to speak openly and honestly about behavioral health.

The service in Vista was truly special. We heard of a remarkable man in Nick Tuck, an 8-year Air Force veteran and a great human. A remarkable husband, son, brother and uncle who selflessly helped others and served our great Country only to lose the battle with the demons he faced.

John and Christy Tuck were so brave to help us all break down stigma and speak openly and honestly about behavioral health, watching out for each other, looking for signs and symptoms, and seeking help. We were all moved by the realization that everyone, simply everyone, has behavioral health issues and injury to some extent. Some more than others and it's time to give ourselves a break and find the tools to deal with these issues.

We thank John and Christy Tuck and their family for their brave compassion for us all during their time of need. Nick and the Tucks made a difference and going forward will continue to help others to avoid split-second decisions that last a lifetime.

BEHAVIORAL HEALTH SAFETY STAND DOWN

On the heels of the Tuck's ceremony, LA County Firefighters, Dispatchers, Heavy Equipment Operators, Fire Suppression Aids, Fire Prevention, HazMat, LIfeguards, and Forestry Personnel engaged in a Department-wide Safety Stand Down to bring awareness to Firefighter and Fire Personnel suicide. We joined over 30,000 Firefighters across the State in standing down for behavioral health and making a commitment to prevent firefighter suicides and treat all post-traumatic stress injuries.

For the third year in a row, our Department engaged in three days of drills in our firehouses and fire administrative sites to bring awareness to not only the signs and symptoms of behavioral health issues including suicide, but also to review the tools we have to battle these injuries.

Our members are being pushed harder than ever, forced to navigate through the COVID-19 pandemic and historic wildfires. The pandemic has introduced new anxiety to an already stressful job. This stress can overwhelm even the strongest among us – with one of our own taking their life.

The facts speak for themselves:
Firefighting is second only to combat soldiers in terms of occupational stress
Over the past five years, more firefighters have taken their own lives than died in traumatic line-of-duty deaths
Nearly one in three firefighters has considered suicide.
Los Angeles County Fire Fighters Local 1014 and the Department have negotiated to train and resource over 150 Peer Support Team members with Dr. Steve Froehlich as our lead clinician to help our members. These Peers are members like you and me with extra training to help those in need with confidential peer-based conversation and intervention.

Please take time to review the material that went out with the station drills and stand down conducted in our houses this past week for mental health awareness month.

Look out for each other, communicate with each other. Remember to take time to get away from the stressors of the job with days off, exercise, hobbies, and family outside of work. We have created a safe place for those in need to reach out to peers and trained clinicians when help is needed in a confidential manner. You can also take a look at healingourown.org for additional resources along with Firestrong all in a confidential manner.

48/96 Trial Shift Schedule Update

We continue to push on the 48/96 Trial Shift Schedule. This week, Local 1014 hosted a great discussion between Local 1014 Executive Board Committee Members and the Fire Chief and his Executive Staff. We have been seeking the Fire Chief's support for our proposal before we carry our ask to the Board of Supervisors. This week, we met for over three hours to discuss the proposal and ask and answer any and all questions and concerns as well as reviewed logistical issues for any such temporary change.
It was a productive conversation with many issues brought up both old and new for our collective consideration. We want to thank the Fire Chief and the Executive Staff for coming to the Alfred K. Whitehead Labor Center and 1014 Union Hall to meet and discuss this issue. We will continue to discuss this with and try to earn the Fire Chief and managers' support for the one-year trial.

Patience as well as addressing the logistical and operational realities with facts has been key in moving this proposal to a formal and legitimate MOU ask relative to schedule. This has not been easy and in the words of the Fire Chief, "if it was easy there would already be an answer or an action relative to the request."

We want to thank Brother Lyle Koegler and the 48 /96 Committee members for their hard work and Lyle's time to present the formal proposal in a professional and powerful manner with Local 1014's guidance and advocacy. Stay tuned and keep calm and patient as we get to final deliberations and discussions with Labor and Management.

Stay safe and have a great weekend.
In Solidarity,

President Dave Gillotte and the Local 1014 Executive Board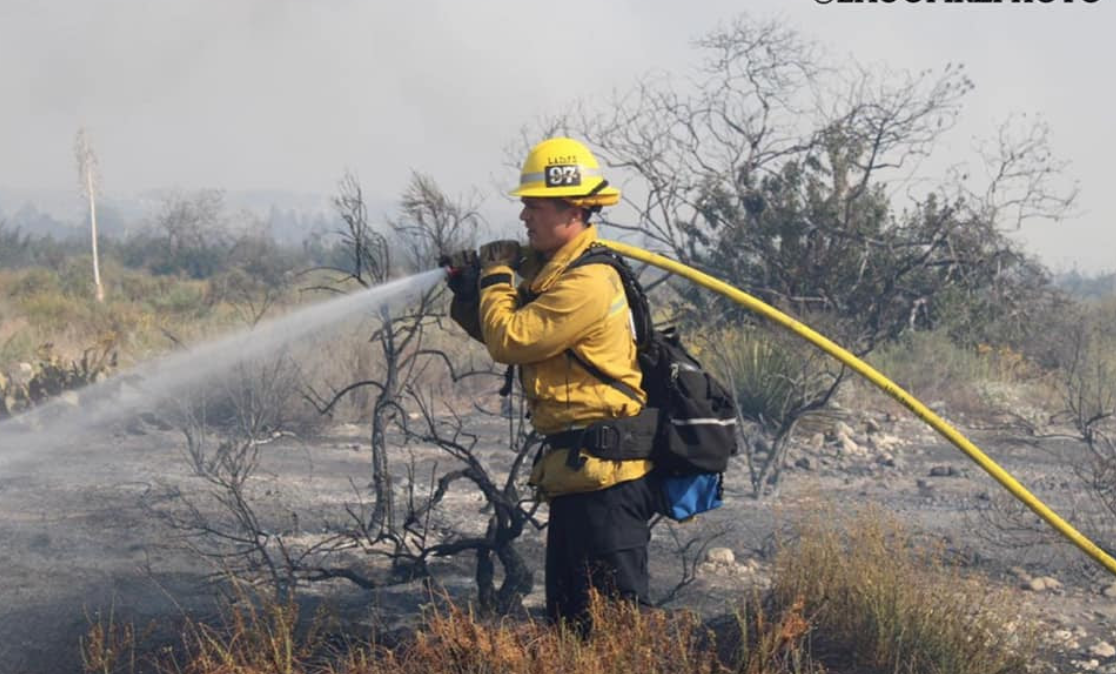 FRIDAY UPDATE

Sisters & Brothers,

This week, our members have been fighting on the frontline with the Pine Fire in Piñon Hills and the Sante Fe Fire in Irwindale. We can never emphasize enough the gratitude we feel for representing the finest Fire Personnel in the country. As we head into the summer months, we know that our members will be tested more than ever with the increasing intensity and scale of wildfires in LA County and across the State. Thank you to you and your families for your unwavering commitment to the safety of our LA County residents and our communities.
LA County Firefighter Memorial

This week, we also paid tribute to all of the brave and selfless LACOFD brothers and sisters who made the ultimate sacrifice to protect others.

In a small ceremony, we recognized and remembered Battalion Chief Mark Tolbert and Brother Randall Duarte, both of whom passed away in 2019. We shall not forget.
SAVE THE DATE: BEHAVIORAL HEALTH SAFETY STAND DOWN
Next week, our entire Department will be engaging in a Department-wide Suicide Awareness & Safety Stand-Down. From May 17 to May 21 we will join our 30,000 plus brothers and sisters from across California in a Behavioral Health Safety Stand Down to bring awareness to the importance of mental health for our Firefighters and Fire Personnel.

Our members are being pushed harder than ever, forced to navigate through the COVID-19 pandemic and historic wildfires. The pandemic has introduced new anxiety to an already stressful job. This stress can overwhelm even the strongest among us – with one of our own taking their life.

The facts speak for themselves:
Firefighting is second only to combat soldiers in terms of occupational stress

Over the past five years, more firefighters have taken their own lives than died in traumatic line-of-duty deaths

Nearly one in three firefighters has considered suicide.
This May, the California fire service is once again mobilizing firefighters to participate in a Behavioral Health Suicide Awareness Safety Stand Down. Now in its third year, the Safety Stand Down seeks to engage firefighters directly through training on a health and safety issue that could, literally, be a matter of life and death.

The California Fire Service Behavioral Health Task Force, co-chaired by President Dave Gillotte, will provide fire stations and local unions the tools they need to help get the conversation started. Material, including wallet cards, posters, and other material, will be available along with links to resources. In addition to these resources, Local 1014 will also be posting new station posters with behavioral health resources and Peer Support Team contacts.

As always, stay safe and take care of each other.

In Solidarity,

President Dave Gillotte and the Local 1014 Executive Board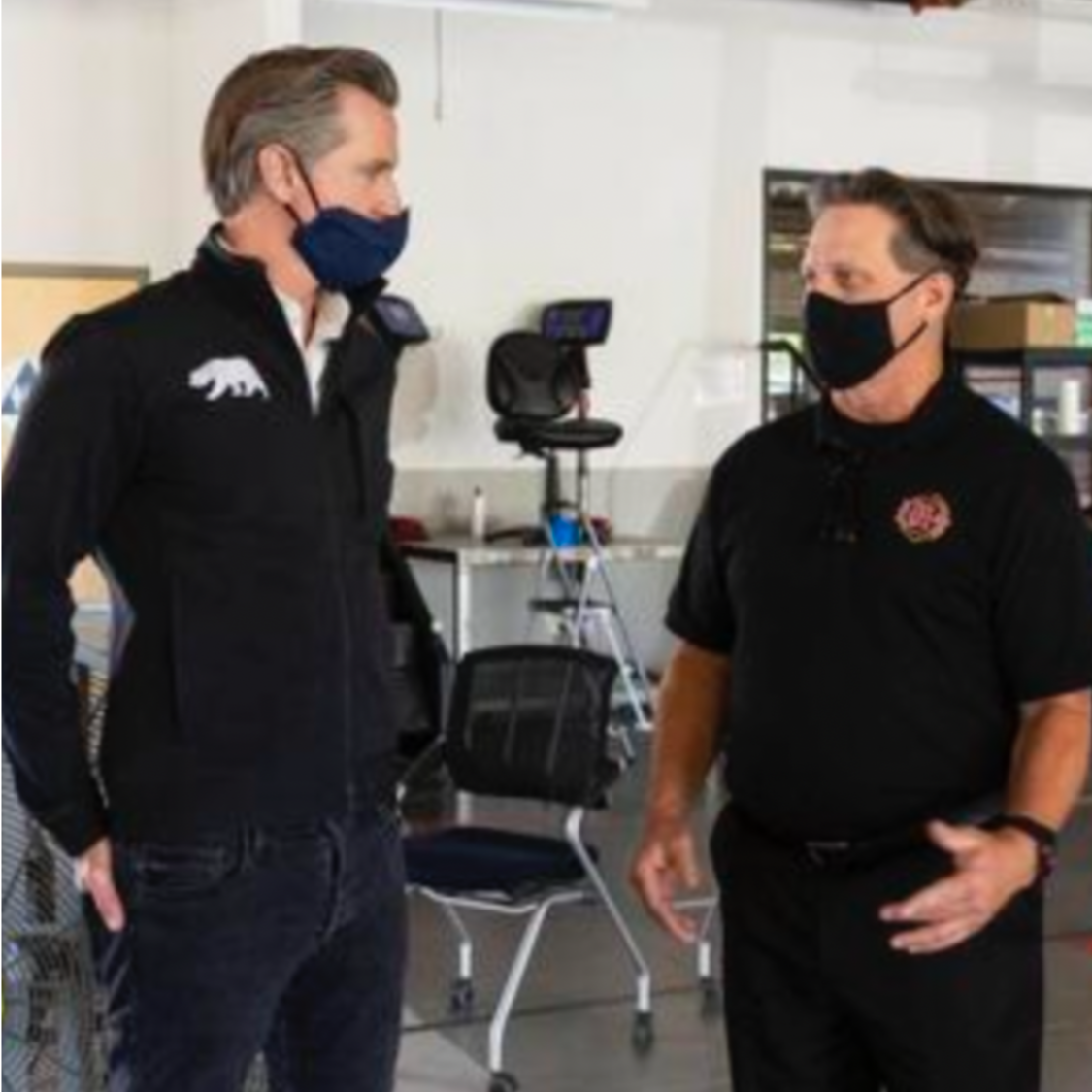 FRIDAY UPDATE

Sisters & Brothers,

This week, we have seen the positive impact of our COVID-19 response with California having the lowest rate of new COVID cases at just 1%. Each week we see more and more businesses opening and fewer restrictions with the simple orders to wear a mask when near others or indoors, wash your hands, maintain physical distance from others. With a very large percentage of our citizens and our members getting the vaccine, we have also seen the positive impact on reducing exposure conversions. Remain vigilant.

We are still working on a few members in alignment with members statewide who have not fared so well with the health impact of COVID-19 and have not returned to work. Our efforts to shore up the COVID-19 Presumption and ensure not only our members, but members statewide have the days off needed and the treatment needed to tackle the residual effects. Without pay and benefits when battling a lasting medical issue or injury, our members, their families, and those statewide would be left without income to pay the bills. It is critical we continue to lobby for presumption and workers compensation legislative and administrative efforts to keep the support for frontline health care workers.

CPF LEGISLATIVE CONFERENCE

Lobbying on behalf of our members is an ongoing process each and every year at the local, federal, and state levels, but annually we launch our legislative agenda for the year. In non-pandemic times the whole executive board would be in Sacramento, walking the offices of our elected leaders and seeking support from the Assembly, the Senate, and the Governor's signature for our legislative bills and funding issues.

This year, we had a blend of in-person and virtual legislative efforts. Your Local 1014 Executive Board, along with Executive Boards both large and small Locals up and down the state logged on and participated in the virtual conference, while President Gillotte and the California Professional Fire Fighters met in Sacramento in small groups to set our agenda for the legislative and budget session.
CPF President Brian Rice and Legislative Advocate Christy Bouma discuss our legislative agenda with Union leaders and legislators.
President Gillotte meets with the Governor to discuss LA County and contracting county funding.
President Gillotte met with the Governor directly to carry our funding needs and to lobby for support for our Camps, Wildland Fire Mitigation, and Suppression budget needs. Different than any other contracting County or Cal-Fire, Los Angeles County Fire Protection District has dedicated areas of the State we are responsible to protect and as such should receive our fair share of the funding.

The truth is we find ourselves each year needing to define the municipal fire and contracting counties' roles and responsibilities in the state versus that of Cal Fire. While Cal Fire runs from about 4,500 to just under 6,000 firefighters annually with the seasonal hiring, the six contracting counties including Los Angeles, Santa Barbara, Ventura, Orange, Marin, and Kern represent over 6,000 members annually. Collectively our six counties cover over 18,000 square miles of California with 15.6 million residents.

We work hand in hand with the Fire Chiefs represented in the Association of Contract Counties as we lobby to ensure the legislators and the Governor are educated on how the funding needs to be split. Cal Fire has its own lobbying firm in addition to being the 6th District seat within the CPF, and we must ensure our voice and our votes are heard when it comes to budget. In addition, the municipal fire agencies provide more than 80% of the firefighters for auto aid and mutual aid within the state's master mutual aid plan, and that state funding for pre-deployment and wildfire reimbursement is critical to all of our budgets which includes our SRC and Regular pay.

We also spoke with the Senate Pro Tem Tony Atkins and the Speaker of the Assembly Anthony Rendon who respectively run both the Senate and Assembly and related committees that debate and eventually vote on legislation affecting our members. We maintain great relationships with both leaders. During the conference, each was educated on and embedded in our effort for our legislative priorities as we talk with each and every Assembly Member and Senator in the state who will consider support on our issues. Each Local Union also makes contact and sets online meetings with their individual district legislators to lobby our legislative agenda. This process of supporting elected candidates and maintaining relationships with them, educating and lobbying our legislative and budget priorities is how we get it done each and every year.

See the list of our legislative goals below.

AB 450 (GONZALEZ) PARAMEDIC BOARD OF CALIFORNIA: PARAMEDIC DISCIPLINE
Assembly Bill 450 provides accountability and impartiality to the process of licensing and disciplining a critical component of our state's emergency health care system: paramedics. AB 450 would establish the Paramedic Board of California within the Emergency Medical Services Authority, to assume the duties of final determination and administration of licensure discipline for EMT-P license holders in the state.

SENATE BILL 450 (HERTZBERG) FIRE PROTECTION: POLICE PROTECTION: SPECIAL TAXES
Senate Bill 450 begins the long-overdue process of bringing a measure of balance and equity to funding for California's independent fire protection districts.

SENATE BILL 817 (SENATE COMMITTEE ON GOVERNMENTAL ORGANIZATION) FIRE PROTECTION: OFFICE OF STATE FIRE MARSHAL: STATE BOARD OF FIRE SERVICES: MEMBERSHIP
Senate Bill 817 helps to streamline operations of a critical board overseeing the fire service in California and allows for more transparency. SB 817 makes it possible for four key leaders serving as ex-officio members of the State Board of Fire Services (SBFS) to designate someone to represent them in certain circumstances at SBFS meetings.

SENATE BILL 284 (STERN) CO-SPONSOR LAW ENFORCEMENT OFFICERS: POST-TRAUMATIC STRESS
Senate Bill 284 recognizes the critical importance — and excruciating mental and emotional toll — of California's fire and medical dispatch personnel. SB 284 establishes a rebuttable presumption for public safety dispatchers, as well as other extended public safety personnel, for occupational post-traumatic stress injury (PTSI),

AB 389 (GRAYSON) – SUPPORT AMBULANCE SERVICES
Assembly Bill 389 helps to ensure smooth and effective delivery of EMS service in counties that choose to work through a Fire-EMS Alliance.

BUDGET REQUEST: APPRENTICESHIP TRAINING CAL-JAC APPRENTICESHIP ACADEMIES — EMTS AND PARAMEDICS
This budget request points toward addressing two critical public safety issues in California: a need for well-trained EMS professionals and the need to build a skilled fire service that better represents the state's diversity. It asks that the state dedicate $4 million from the 2021- 2022 State Budget to conduct Emergency Medical Technician and Paramedic Pre-Apprenticeship Training Academies targeting candidates underrepresented in the fire service.

BUDGET REQUEST: CALIFORNIA CONSERVATION CORPS IMPLEMENTATION OF AB 1668, EDUCATION AND EMPLOYMENT RE-ENTRY PROGRAM
CPF supports the request of a $25 million budget augmentation to provide funding for the Education and Employment Re-Entry Program, addressing the substantial and growing demand for resource management, including forest management and restoration through the California Conservation Corps and pro- viding meaningful work and resources for formerly incarcerated individuals with a record of success on conservation camp hand crews.

SENATE BILL 278 (LEYVA) CALPERS: DISALLOWED COMPENSATION
Senate Bill 278 addresses a cruel and unreasonable provision in CalPERS law that can exact an extreme financial hardship on retirees who depend on fixed-income pensions.
In addition, we spoke directly with the Governor to make sure our LA County Funding priority needs are known and supported. President Gillotte along with Chief Osby and the Contracting County Chiefs will continue to meet and work with the Governor to receive our share.

Stay tuned as we move this agenda forward. Strike teams within the LRA County Areas and the SRA State areas are also dependent on the funding both at the state and federal level and we continue to pursue reimbursement owed to our District from last year's fires. The process is constant and we will be in the conversations throughout the year.

Stay safe, be kind to each other, and Happy Mother's Day to all our mothers and the mothers within our membership and our families.
In Solidarity,

President Dave Gillotte and the Local 1014 Executive Board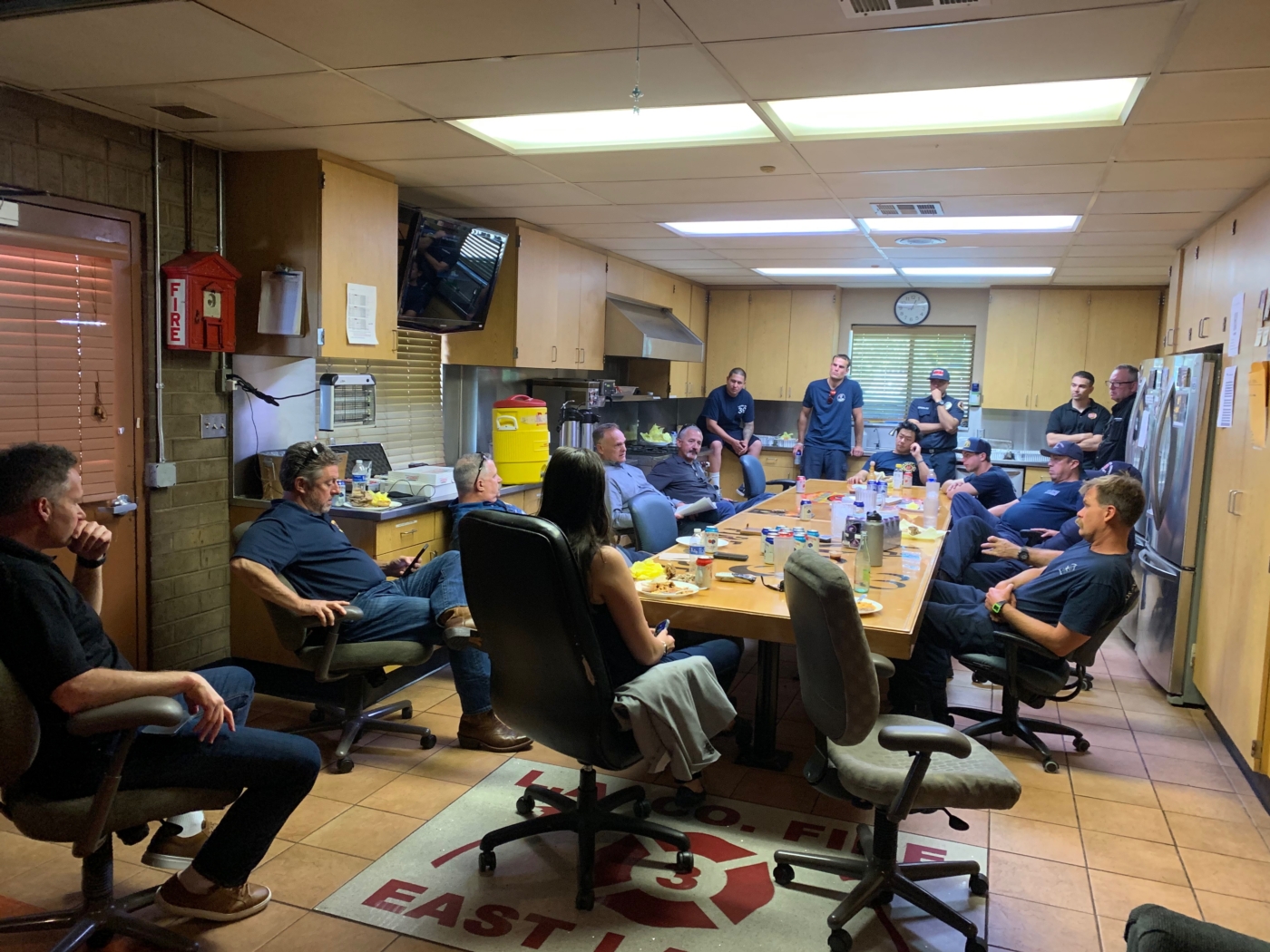 FRIDAY UPDATE

Sisters & Brothers,

This week, Local 1014 went on the road together with our California Professional Firefighters (CPF) partners to meet with our membership regarding critical issues at the State. We consider this a preview of Local 1014 getting the Regional General Membership meetings back up and running in a post-COVID environment.

The day began at Fire Station 118 preparing a reserve rig, backfill, and getting the squad and truck ready before this April heat took hold. We were reminded that the season is starting much earlier than we have ever seen with 90-degree temperatures in April and a few starts that kept our members busy for the last few days. After some breakfast and talking about issues with the crews, we headed to East LA and the busy rigs of Fire Station 3. Then we finished up the long day in Santa Clarita in the peak of the heat at Fire Station 126. The vibe everywhere was "Brush Season is Here", and it was clear we have begun to see starts and small fires growing larger every day with the North Fire in Castaic surprising everyone in growing to 650 acres in one very quick day.

As always, Los Angeles County Fire Fighters Local 1014 Members in all facets of our work rose to the occasion and handled the fires and emergency calls throughout the County. With our Air Ships, Wildland Crews, Heavy Equipment, Dispatchers, Firefighters, and Fire Personnel working together we made short order of the North Fire with no structures lost. Great work by all.
Our station meetings were very productive. We covered issues relating to our profession at every level, local, state, and federal. We also had frank and open conversations about the recall election for the Governor and the issues facing our members. While these discussions were passionate at times, everyone was appreciative of the perspective and balance as we dealt with this difficult issue.

It was clear that opinions vary on the recall. Your issues with the Governor regarding COVID-19 shutdowns, the reopening of schools, and other non-fire issues were well taken and valid. The issues identified by polling were reinforced by our members in our conversation with the Governor getting low marks in his hypocrisy in mandating masks and shutdowns of businesses while holding himself to a different standard as evidenced by his presence at French Laundry Restaurant. In addition, he rated very low on his initial handling of COVID-19 with regard to small businesses such as hair salons, restaurants, bars, and small stores while keeping all the big industry businesses open. Members related stories of our own families including President Gillotte reflecting on the impact on his own kids' work and hardships during this time.

The CPF including LA County, LA City, Cal-Fire, and many others deliberated and evaluated all issues and unanimously have voted to oppose the recall of the Governor. Just like all of you we also discussed the same issues as well as our specific Fire-related issues including our funding for camps, pre-deployment backfill for OT, Health and Safety, workers compensation, retirement legislation, administrative relief critical for our pensions and Department operations. We also discussed the potential candidates running to oppose the Governor including businessman John Cox and former San Diego Mayor Kevin Faulconer, both of whom we have been having meetings with on our issues. It is clear that for both Cox and Faulconer, who crafted the pension assault on our brothers and sisters in San Diego, their position on removing our defined benefit pension and healthcare is still a driving force in their platform and agenda. We will continue to meet and discuss these issues with the top two candidates as we always interview, communicate and work with everyone in the political process.

For our part as your Union, Local 1014 reinforced that each and every one of our members owns their vote. Our job is to educate everyone on the FIRE ISSUES ONLY and advocate for our profession at the State level through legislative advocacy. (Click here to view some of our legislative successes through the CPF this year) Our membership understands the work and the need for Union advocacy in all that we have achieved including our salaries, OT, retirement, and healthcare benefits. We have a unique position now to have a real impact on the Governor's decision-making as this issue comes before the voters. We will carry the feedback from our members regarding their opinions back directly to the Governor.

As always, we are a diverse membership and Executive Board. That diversity of opinion makes us stronger. We respect each other's opinions, positions and ultimately our votes. We will continue to update you on the State legislative and funding work including that which directly impacts Los Angeles County Fire Protection District and Local 1014 membership.
In Solidarity,

President Dave Gillotte and the Local 1014 Executive Board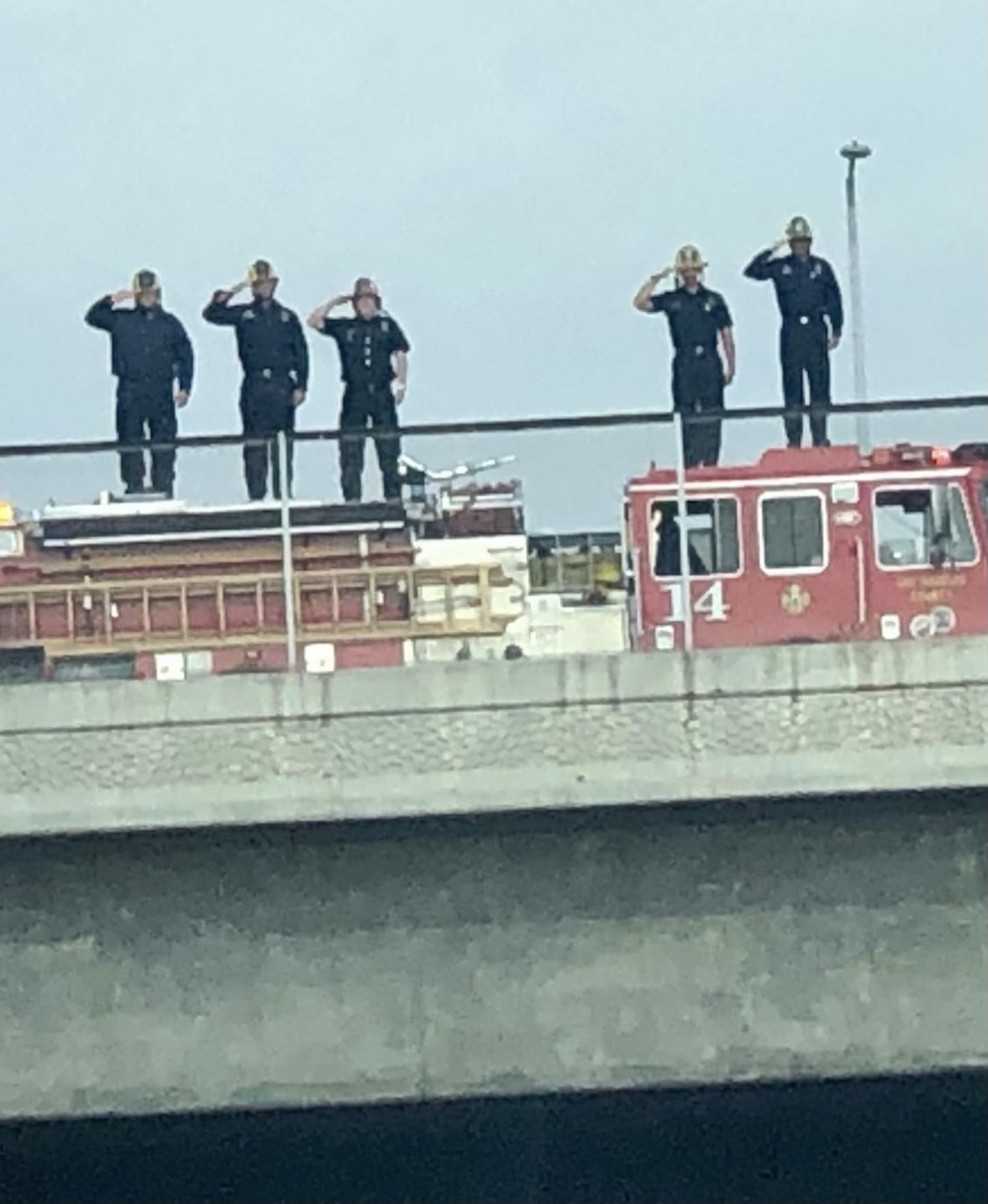 FRIDAY UPDATE

Sisters & Brothers,

This week, we mourn the loss of a brother in Georgia from St. Mary's Fire Department. At just 20 years of age, Brother Efren Medina passed away during his first shift on duty on April 17, 2021. He was remembered by his brothers and sisters for his enthusiasm to be serving his community and embarking on his career as a firefighter. Today we joined our fire family here in California to return Brother Medina home for burial. Our thoughts and prayers are with his friends, family, and the St. Mary's Fire Department. We shall not forget.

This is yet another reminder that our profession, whether it is fighting fires or responding to medical emergencies is stressful and can have a negative effect on our health and our mental health.
SAVE THE DATE: BEHAVIORAL HEALTH SAFETY STAND DOWN
We will be engaging in a Department-wide Suicide Awareness & Safety Stand-Down during the month of May. From May 17 to May 21 we will join our 30,000 plus brothers and sisters from across California in a Behavioral Health Safety Stand Down to bring awareness to the importance of mental health for our Firefighters and Fire Personnel.

We will have more information as we move closer but in the meantime please use the resources in your stations and at HealingOurOwn.org if you or someone you know needs help. It is critical that you maintain your health and emotional wellness, as well as your on-the-job safety, to protect yourself, your family, and your community.

In Solidarity,

President Dave Gillotte and the Local 1014 Executive Board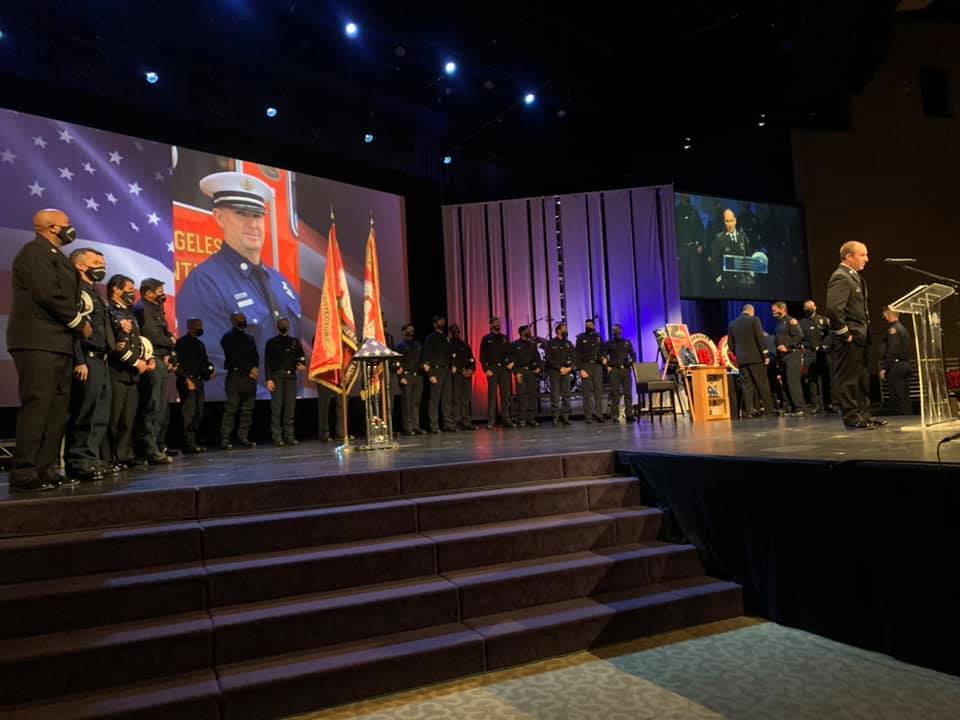 FRIDAY UPDATE

Sisters & Brothers,

This week we came together as a family to honor and remember Brother Brian "Sharky" Levasseur. Our fire family from all walks of service came to Westlake Village Calvary Chapel to pay our respects and "talk story". A reminder to us all how short life can be.

Brother Sharky, we shall never forget.
LACOFD Peer Support

The LA County Peer Support Team was called upon once again to help a small Department and Union in need. Buckeye Fire Chief Bob Costello died on April 8th from cardiac arrest related to complications from COVID-19. We have seen our share of brothers and sisters perish from this nasty disease and it is a reminder of the very real and serious nature of this virus.

Our LA County Peer Support Team is assisting Phoenix Fire and Buckeye Firefighters Local 4311 with infrastructure and organization for debriefing and providing support resources for those in need. Chief Costello had been with the Department since 2004 and been the Fire Chief since 2008 and was admired and respected by his Department. Proudly we stand with Buckeye as we have stood with so many. May they, Buckeye Firefighters, know they are not alone.

The Coalition of County Unions Fringe Benefits Bargaining
On the bargaining front, the Coalition of County Unions (CCU) is preparing for bargaining fringe benefits. We will be sending a CCU Survey on bargaining priorities and issues so we can hear from our members and the members of the CCU. High on our list is medical, dental, and vision premiums and benefits. For our Plan C members, post-PEPRA, we are aggressively pursuing the Retiree Medical Trust we have set up with the CCU, to allow our members to put away pre-tax dollars for use on spousal premium and medical costs in retirement. Ultimately a contribution from the member and the County is what we are after. No benefits changes to make it happen. Stay tuned as we get the bargaining table convened, and set the priorities for our members and our families.


Newsom Recall
Governor Gavin Newsom may face a recall effort in California as the signatures gathered for such are validated and verified. While the Governor certainly needs to be held accountable for issues and items he is failing to address, and the Labor Unions in California are doing just that, he also has been a big supporter of Fire Unions. He has led the effort for critical funding, presumption legislation, health and safety, and workers compensation legislation for our members.

The Governor has also been hard at work ensuring we have the allotted budget monies for strike team deployments to get it done again this year. We will be working with the Governor on these issues to ensure LA County gets our fair share and also working to get monies to help move the camps to paid camps.

The Governor has introduced two new Wildland Fire initiatives that provide funding for technology to predict fire weather and patterns and also reduced environmental restrictions to allow more fire and fuel load management work to take place rapidly. Also monies for "boots on the ground" for both Cal Fire and the Municipal Departments that provide the resources for the State Fires and our areas in SRA that we protect (26 stations worth of work) are in the billions and we are hard at work to get our share of the allocations.

As with any election, we will have a diversity of opinion among our members. As your Union, we will be educating the members on the issues pertaining to our profession, our salary, benefits, funding, and more so you can make an educated decision on your vote. As always each of us owns our own individual votes. The Union and Unions in LA County will unite and cast support for the Governor for a variety of reasons related to our profession and our ability to secure funding for our members. The CPF will be our voice in this effort that we believe is unnecessary prior to the 2022 regular election where everyone can cast their votes again for choice of Governor.

Watch for more information on all of this next week and in the coming weeks as we move forward and secure our budget money and key legislation so critical to 2021. Click to view a list of the legislative victories as a reminder of some of the work we have done in the State Capitol.

Stay safe and take care of one another both on the job and off.
In Solidarity,

President Dave Gillotte and the Local 1014 Executive Board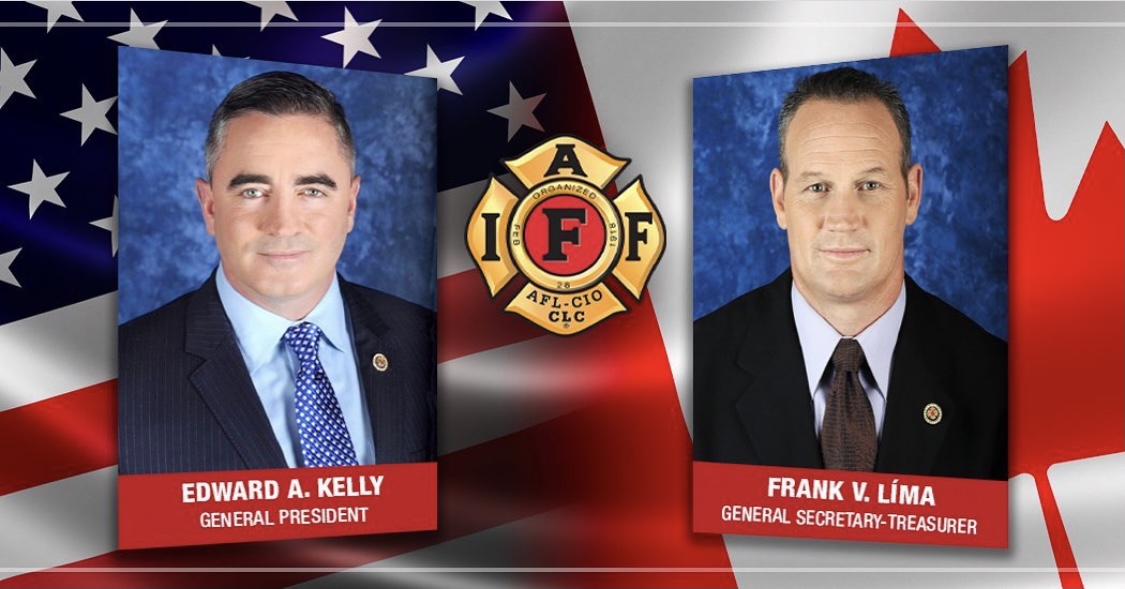 FRIDAY UPDATE

Sisters & Brothers,

Today is Home Opener for our World Champion Los Angeles "County" Dodgers, and also it is Opening Day for our new IAFF Leadership Team. Brother Ed Kelly from Boston Fire Fighters Local 718 and our very own Brother Frank Lima from UFLAC Local 112 start their work on behalf of our members and families.

With Brother Ed Kelly as our new General President and brother Frank Lima as our General Secretary-Treasurer, we usher in a new era of "value-added" Secretary-Treasurer with Frank's vast experience as a West Coast Fire Captain and Union Leader who will not just keep the books, but be an added asset to President Kelly's presence in our DC Office.
The IAFF is an important component of our Union work with regard to federal elections and federal legislative and administrative action affecting our members. Key IAFF items are federal firefighter laws and governance, retirement law, retiree healthcare law, health and safety issues, social security, staffing, UASI, FEMA / SAFER funding, and more. Additionally, many EMS regulatory issues are at the federal level affecting fire-based EMS systems versus the private EMS provider systems.

GST Lima and President Gillotte have worked together both at the California Professional Firefighters (CPF) and at the LA Federation of Labor, the largest and most powerful labor council in America. Brother Lima will continue to serve as a Vice President along with Gillotte.

The Executive Boards of both UFLAC 112 - LA City Fire Fighters and Local 1014 LA County Fire Fighters have been close allies in virtually all of our work at the local, state, and federal levels. President Freddy Escobar and President Gillotte, along with CPF President Brian Rice and GST Lima have already been meeting and laying out a California and LA County regional strategy for the issues and work needed on behalf of our members.

We have a lot of work to do! Congratulations to Brother Kelly and Lima and the entire IAFF Executive Board on their elections and may we find East Coast / West Coast Solidarity in both Canada and the United States and Territories of Guam. Let's get to work!!
The Performance Net is Here to Stay
By Director Pat Dolan

A few weeks ago, I wrote a Friday Message article regarding the Department's use of The Performance Net and how they will be using this platform from now on to document an employee's Annual Performance Evaluation. If you used the program for your subordinates PE, you came to realize very soon that the program certainly isn't "fire-friendly" and most of the bullet points used to denote what should be documented in that particular category didn't exactly fit into what we do regularly. I know I certainly realized this within the first 2 minutes of the very first category.

As supervisors, I feel we should be evaluating our team members as fairly and reasonably as possible. The team members who go out and lead by example, who "give back" to the organization, and who regularly go the extra mile should be graded as such.

This isn't a new concept, but have you tried to fit these extra job duties into the new Performance Net? It's not exactly easy, and it will certainly not be easy when it comes to using the PE as documentation for a future Appraisal of Promotability (AP). I cited this in my last article when I said that supervisors who write PE's should not be writing that PE for just what the Team Member did last year, think about when that Team Member is going for a possible promotion, and he/she is using this document to verify their Work Activities 5-10 years down the road. Will it hold up as sufficient documentation? Does the wording you used match up correctly with the AP language? The person reviewing it hopes so, as does the person using it as verification (trust me on this).

What am I getting at? I've been doing exam appeals a very long time, and NEVER have I had an experience of exam appeals as we did the last exam process. I hope to never have to do it again. Last month Local 1014 filed a "Cease and Desist" letter to the Department regarding the Performance Net, because it does not mesh with the AP Packet for Fire Captain or Battalion Chief. You may find this hard to believe (or maybe you won't) but there are individuals within the organization who never knew that the PE's were used to verify documentation of the AP's. What? It's near 100% of your verification on what you are documenting on your AP's. This is the disconnect and where we run into problems.

So, to help alleviate future issues, Jason Cervantes and I had a preliminary meeting with Deputy Chief Bill McCloud and Deputy Chief Chris Anderson to discuss our concerns and what we hope to accomplish. Both Deputy Chiefs were receptive to our concerns, and in turn, both assembled staff to "Meet and Confer" over what Local 1014 feels may be future issues as it pertains to the Performance Net, future AP documentation, and language which we hope to use to make the document more in line with what we do on a daily basis. This meeting is scheduled to take place later this month and we are unsure if we will need to schedule more meetings until we feel the language is more parallel to the AP.

I will try and keep you, the membership, updated regarding where we are in the process, but as I've said before in several of my articles, the pace at which change comes is glacial at best. Keep doing what you're doing, and remember to document everything.
In Solidarity,

President Dave Gillotte and the Local 1014 Executive Board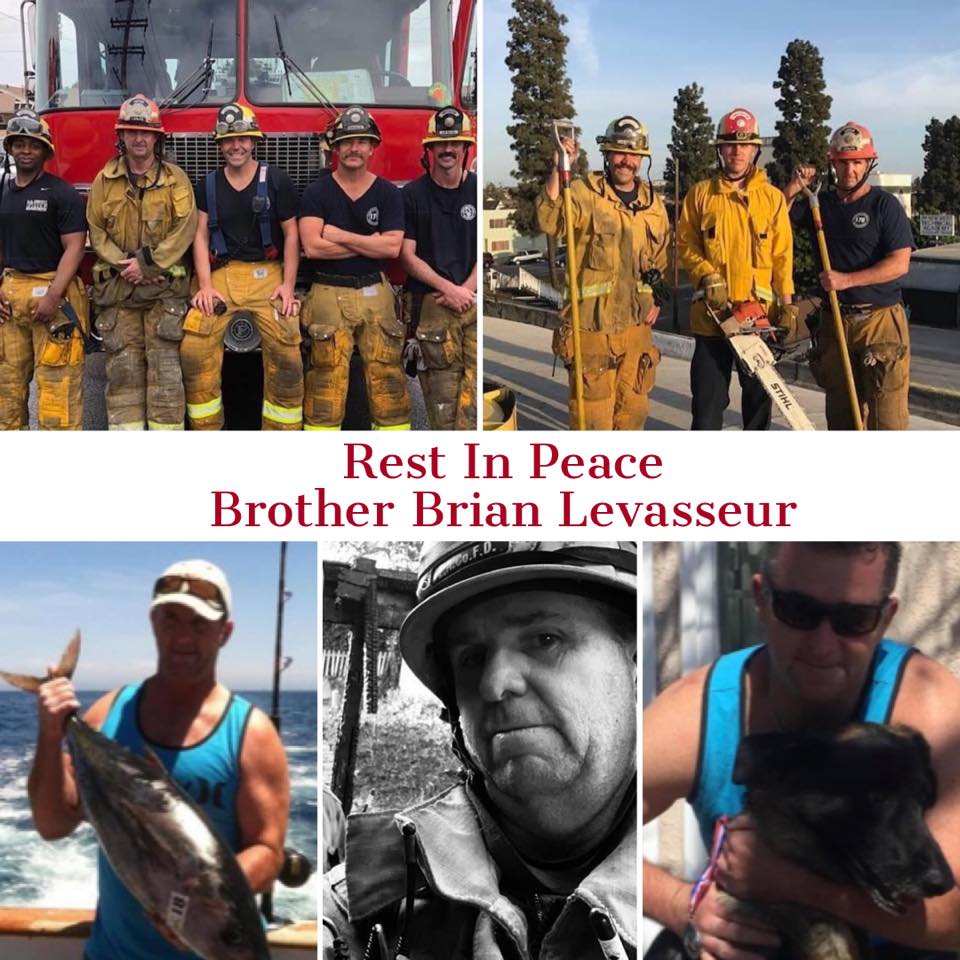 FRIDAY UPDATE


Sisters & Brothers,

This week Local 1014 members have been extremely busy on all fronts. Our members have been handling the day-to-day calls throughout the County and one of the largest conflagrations in providing aid to Compton on a 5-Alarm fire. In addition to our work, we also lost our Brother Brian "Sharky" Levasseur. "Sharky" passed suddenly and unexpectedly from a medical issue. Sharky was a hard-working, well-respected passionate LA County Fire Captain.

Sharky leaves behind his daughter and a fire family of so many who are reeling at the loss of our friend. On behalf of the Local 1014 Executive Board, I share our heartfelt thoughts, condolences, and heartache as many of us knew and worked with Sharky.

Our brothers and sisters at LA County Fire Surf Club are hosting a fundraiser for our fallen Brother Brian Levasseur's daughter. See details below.

Stickers have been made to help Sharky's daughter and are being sold.
5" stickers 2 for $10 or 1 for $6
1.5" stickers 2 for $5 or 1 for $3
To order stickers: Venmo Justin-Kalnas (scan code provided) Comment "Sharky Donation" with
and the quantity and size of your stickers. If you are an LA County Firefighter you can have them sent to your station by Department mail. Otherwise, include your name and address to have them sent to you. Thank you for supporting our Brother Sharky and his daughter.
Getting through all of this requires teamwork, support and an understanding of our profession and the special bond all of our family has within the organization. The very fiber of our organization, The Los Angeles County Fire Department is formed simply by the character of the men and women doing the work.

Not a moment too soon our Peer Support Team training continued this week with another IAFF Peer Support in-person class. Our Peer Support Team has been called to duty the last couple of weeks with all we have been dealing with and this training is critical to help educate and normalize behavioral health injury and experience.
Note: Members in photo have been vaccinated or practice social distancing protocols.
Captain's AP Appeals Final Update
By Director Pat Dolan

Last week, Director Jason Cervantes and I met with Deputy Chief Bill McCloud and members of the Employee Relations Division to "Meet and Confer" and try to come to an agreement as it pertained to the Captain's Appraisal of Promotability (AP) in the recent promotional exam. This was a last-ditch effort to correct the egregious missteps that evolved from the original Labor/Management appeals meeting in October 2020. As you can see, the pace at which correcting such actions is glacial, to put it mildly, and the results that came out of it were from a collaborative effort of hard work from Local 1014 and the Department.

I want to preface this by saying that Local 1014 is NOT the enemy in the process, but rather a full share partner on behalf of our members in a fair and just promotional process. Long ago, the Department never used to meet with Local 1014 on promotional appeals and elected to try and settle the appeals internally. When the results were disseminated, often the only recourse was to take every appeal that wasn't granted to the Civil Service Commission and this often clogged the Consent Calendar up with items that probably shouldn't be there in the first place and the Commission let both sides know that. Fast forward to today, we have a long-standing reputation with the Civil Service Commission in which the Commission knows that when Local 1014 is bringing an issue in front of the Commission, it must have some merit to it (before ANY appellant brings an issue before the Civil Service Commission, it would probably behoove you to consult Local 1014 for guidance, to preserve this reputation).

So, I would like to congratulate the newly banded candidates who were recently added to the promotional list, and to congratulate the candidates who were put into the bands of which they should have been in much earlier. This was a learning process for some, but positives have come out of this. We currently are working with Deputy Chief McCloud and his staff, as well as Deputy Chief Chris Anderson and his staff to bring to light the issues we have as it pertains to future Appraisal of Promotability issues and the integration of the Performance Net PE system so that we can mesh both of these documents seamlessly and hopefully avoid future fiascos of which we just weathered.

Thank you to Deputy Chief Bill McCloud and his staff at ER for working with us on this, but more importantly, thank you to the affected members for their patience in this process. This was a very long process, so thank you for your patience in the process and congratulations.

CCU Prepares for Fringe Benefit Bargaining

Local 1014 as part of the County Coalition of Unions (CCU) is preparing to enter bargaining for our fringe benefits.
The CCU is 14 member Unions united in the Coalition of County Unions (CCU) collectively represent more than 35,000 men and women employed by the County of Los Angeles. Through their hard work 24 hours a day, 7 days a week, these skilled and dedicated Union members prove our collective commitment to the health, safety, services and well-being of the residents of Los Angeles County – and our millions of annual visitors. Click here to learn more.

United for more than 30 years and affiliated with the Los Angeles County Federation of Labor, AFL-CIO, the CCU is the employees' voice on County-wide matters such as health insurance, vacation pay, retirement, and many other matters that impact all County employees and their families – not just those in an individual County Department. Learn more.

In preparation for bargaining, we will be sending out a survey to take a look at members' views on our current benefits and possible future benefits. Our benefits package is one of the richest in the nation with regard to retirement, healthcare, retiree healthcare, and days off. Watch for the survey which Local 1014 along with our partner Unions will use to prioritize what we pursue in the upcoming bargaining session. Our CCU MOU expires on June 30, 2021.

Stay tuned for bargains updates as we begin negotiations with the CEO Office of the County of Los Angeles.
In Solidarity,

President Dave Gillotte and the Local 1014 Executive Board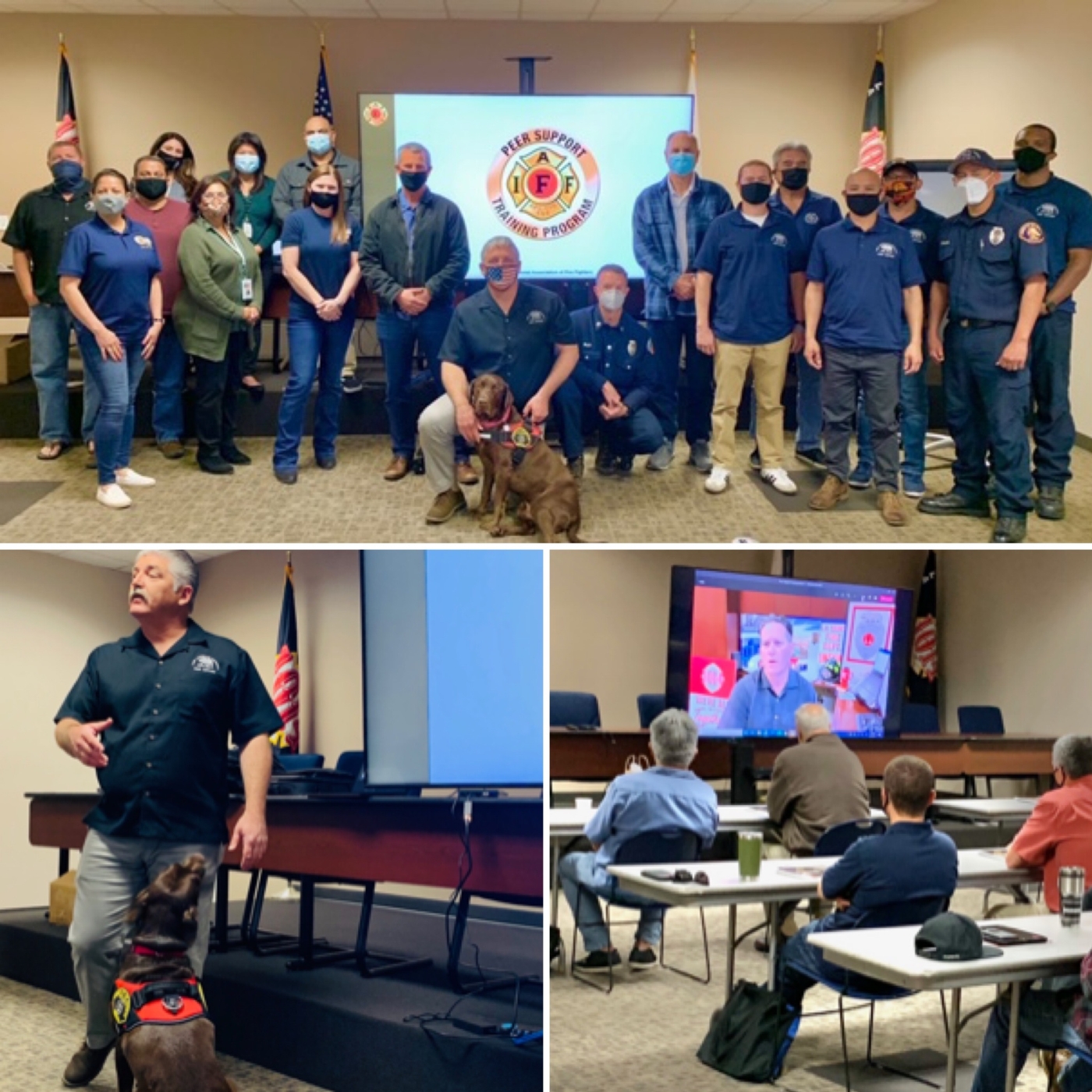 FRIDAY UPDATE


Sisters & Brothers,

Local 1014, the Department and Board of Supervisors remain committed to a Labor-Management Collaborative to address behavioral health fitness and peer support for our members. Brother Scott Ross is one of the few "Master Peer Instructors" for the IAFF. Master Instructors are appointed by the IAFF General President after a Local, the District Vice President, and the Fire Chief recommends someone for an appointment. A rigorous evaluation of the individual's experience, education, work as a peer counselor, and ability to teach others are all taken into account. If an individual qualifies, the General President appoints that individual. IAFF District 10 is comprised of California, Hawaii, New Mexico, Arizona, and Guam and is the largest District in the IAFF. Brother Ross leads one of the most experienced and educated peer support teams in the United States and Canada with seasoned lead peers and culturally competent clinician psychologists.

Our LACOFD Peer Team is one of the largest in the nation with individuals who work tirelessly on behalf of our own members, and also when called for members throughout the nation. Local 1014 PEER Team has responded to 9/11, Katrina-Rita, Atlanta Olympic Bombing, Route 91 Harvest Festival Shooting, El Paso Mass Shooting, Woolsey Fire, Granite Mountain Fire, individual firefighter suicides, fire incident fatalities and injuries, with most recent work in Chula Vista, Santa Clara, and Prescott, Arizona.

We should all be very proud of the team's work on behalf of our Department and more importantly, the lives saved and positively influenced by the work. This would not be possible without a commitment from both the Department and the Union to embrace the Peer Support Program and principles. Fire Chief Osby has been extremely supportive of our efforts both in the county and outside of the county and leads as an example to other fire chiefs and departments. We set the standard for excellence in the program and commitment to serving to help our brothers and sisters within and beyond borders.

This week we are venturing into our first "in-person" IAFF Peer Support Training. It is wonderful to sit face to face and train again. We are hosting small classes with physical distancing, face masks, cleaning stations, and more. We are teaching two two-day classes this week and next. These classes include members of Local 1014, the Association of Chiefs, non-sworn members of our Department and our retirees, as well as LACOLA lifeguards. The IAFF has wrapped its arm around all of our partners in Peer Support, and this has helped to diversify and expand our reach to all who need the help.
We are proud to have host the classes at the 1014 Union Hall, and we thank all those who have been interviewed, vetted, and selected to attend the training, both current Peer Support Team members and new members as well. The classes include two days of curriculum and a two-hour online training as well. Scenarios and role-play exercises are also a part of the training to help prepare our teams to answer the many calls the Peer Support Team receives dealing with everything from firefighters, fire personnel, lifeguards to our families personal issues including drug and alcohol addiction, post-traumatic and cumulative stress, critical incident response, suicide and other issues pushing our members to the limits each and every day.
Please take time to refresh yourself with the peer support resources our Department has by scanning the QR Code on your Peer Support Posters in the stations and offices, or by taking a look at healingourown.org orFirestrong. Help members break the stigma of behavioral health issues and injury. Encourage each other to access the help that is available in a confidential setting with Peers and Clinicians who know how to help us face those challenges.

Stand together and support each other as we tackle the rigors of our extremely challenging profession.
In Solidarity,

President Dave Gillotte and the Local 1014 Executive Board
Article Archives:
Next of 752 articles