Los Angeles County Firefighters IAFF Local 1014
Representing over 3200 Firefighters, Paramedics, Dispatchers,
Pilots, Wildland Firefighters, Forestry and Health Haz Mat personnel
FRIDAY UPDATE
Brothers & Sisters,
This Tuesday, at our Union Meeting, your newly elected Local 1014 Executive Board was sworn in by former Local 1014 President and International Association of Fire Fighters General President Emeritus Alfred K. Whitehead.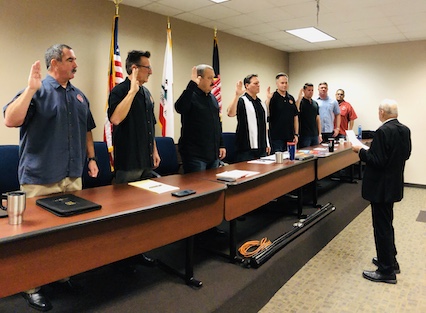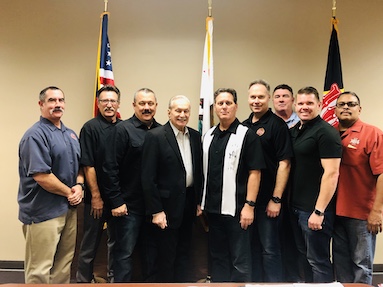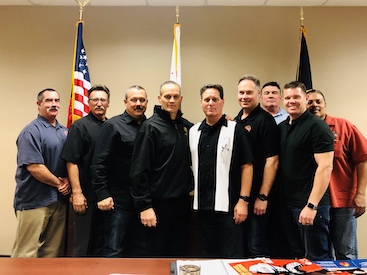 On behalf of all our Executive Board Members, we are honored to carry on the legacy of Local 1014 and the mission of advocacy for our members who selflessly serve over 4 million residents throughout the unincorporated communities of Los Angeles County and 59 contract cities. We have a lot of work to do and we are looking forward to the next two years continuing to better our members wages, hours, and working conditions.

Special thank you to Al Whitehead for swearing in our new board and for your lifelong commitment to our members and their families. Mr. Whitehead is a true legend in our organization and for unions across the nation. As without his leadership we would not have basic protections like the right to know, 2 in 2 out, cancer presumption, and Line of Duty Death investigations.

We would also like to thank IAFF 10thDistrict Vice President Frankie Lima for welcoming our board and voicing the support of our international union for our Local 1014 members.

GOVERNOR'S INAUGURATION & BENEFIT CONCERT
This week, Local 1014 was invited to join newly elected Governor Gavin Newsom for his inauguration and to attend the California Rises Benefit concert which successfully raise over $5 million fire relief for our first responders devastated by the recent wildfires. President Gillotte was pleased to represent Local 1014 by being a part of California Rises.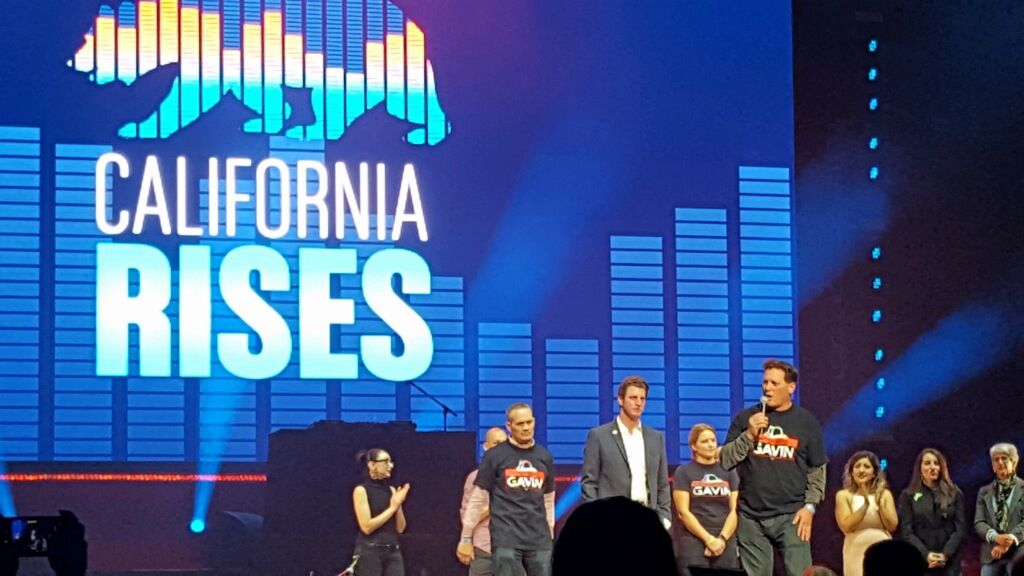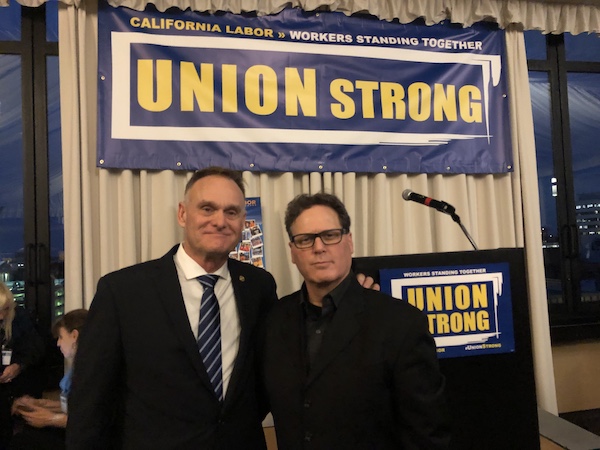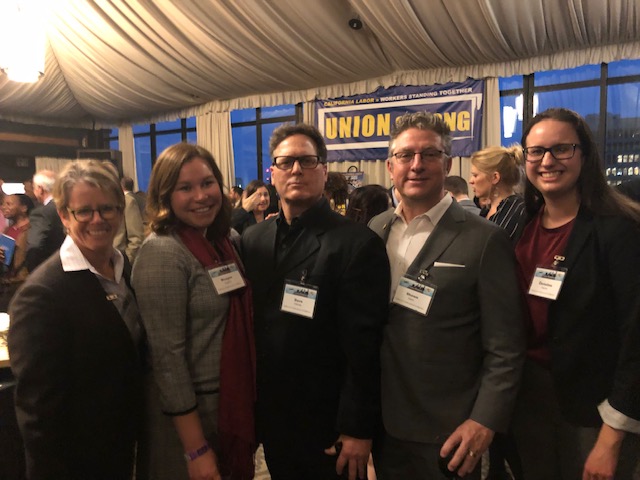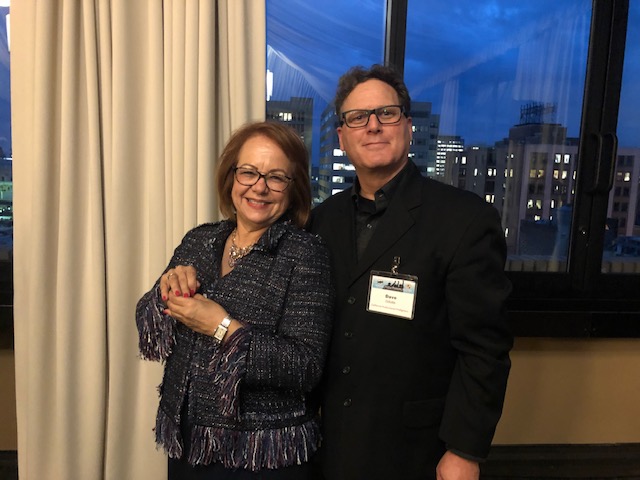 Left: President Brian Rice with President Gillotte, Center: CPF Legislative Staff with President Gillotte; CA State Senator Maria Elena Durazo with President Gillotte

Joined by 10thDistrict DVP Frankie Lima, State Senator Henry Stern and Community and Fire Personnel, President Gillotte thanked the crowd of over 10,000 and Governor Newsom for their efforts to raised over $5 million for the California Fire Foundation benefiting the SAVE Card Program and Scholarships for fallen firefighter families. Special thanks to artists Pitbull, X Ambassadors, Common, Betty Who and Cold Weather Sons for their incredible performances and support.

In 2018, Californians from every corner endured the deadliest and most destructive wildfires in our state's history. During these fires tens of thousands were displaced, losing homes, businesses and livelihoods, thousands of acres were burned, an entire city was leveled and nearly 90 souls were lost.
While you may not agree with all of his politics, the new Governor has pledged that he will be a supporter of Firefighters and First Responders and has demonstrated his commitment already by supporting our relief efforts. We have much to do over the next four years including passing two critical pieces of legislation that were vetoed by the last governor:
AB 1116

(Tim Grayson, D-Concord)

— Would have established a confidential Peer Support and Crisis Referral Services pilot program for California's firefighters, correctional officers and parole officers seeking support for psychological and emotional stressors associated to their profession.

AB 3115

(Mike Gipson, D-Carson)

— Would have authorized programs to provide for specified community paramedic or triage to alternate destination paramedic services.
We have a plan and we are confident that we will be able to get these items done. Your Union is committed to increasing protections for our members and improving service to our communities.

Political action is one of the most important things we do as a Union and as Firefighters. Our pensions and our working conditions are under attack with the threat to the California Rule ongoing at the State and Federal levels. We need to make our voices by our elected officials so we can ensure our members get the protections they need. There will be much more on this in the coming months, stay tuned.

CONTRACT RATIFICATION – PLEASE RETURN YOUR BALLOTS ASAP VIA MAIL
By now all 601/602 Bargaining Unit members should have received their ballots. If you have not, please contact the Union office immediately at 800-334-6285.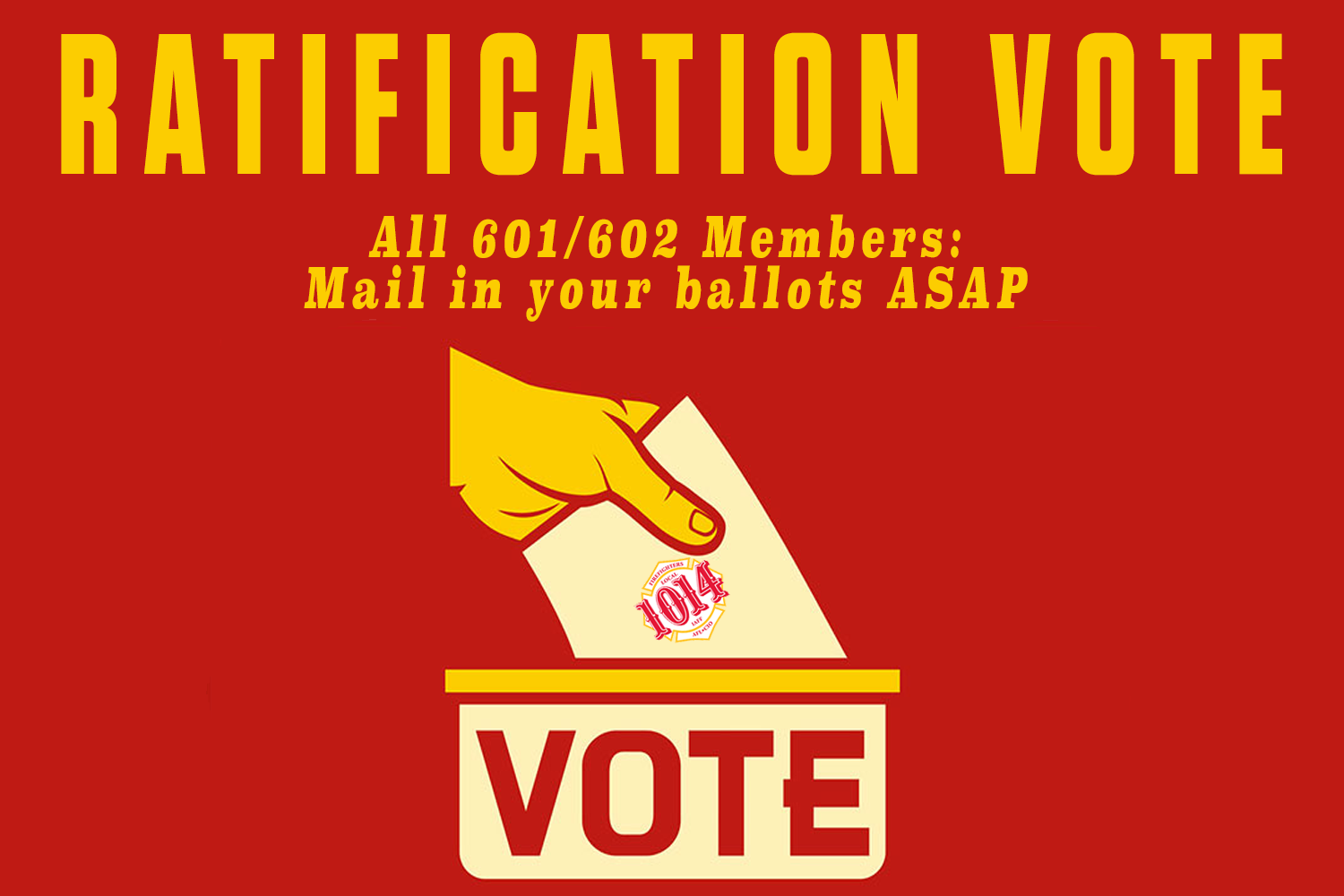 The Local 1014 Executive Board is recommending a "YES"vote on this contract. We believe it is a fair and rich contract that reflects the value of our members and the increased responsibility of our first responders.
Please remember:
Ballots must be sent to P.O. Box 301905, Escondido, CA 92030. A postmarked addressed envelope will be provided with your ballots.
All ballots must be postmarked by U.S. Postal Service and received at the above Post Office Box by 10:00 a.m. on Friday, January 18, 2019, in order to be counted! No hand-carried ballots will be accepted at the Union Hall or at the Post Office.
Ballots will be counted on Friday, January 18, 2019 by California Elections Company (CEC) and results will be posted to the web and sent to stations and sites.
Thank you in advance for your vote and your voice.
In Solidarity,
President Dave Gillotte and your Executive Board